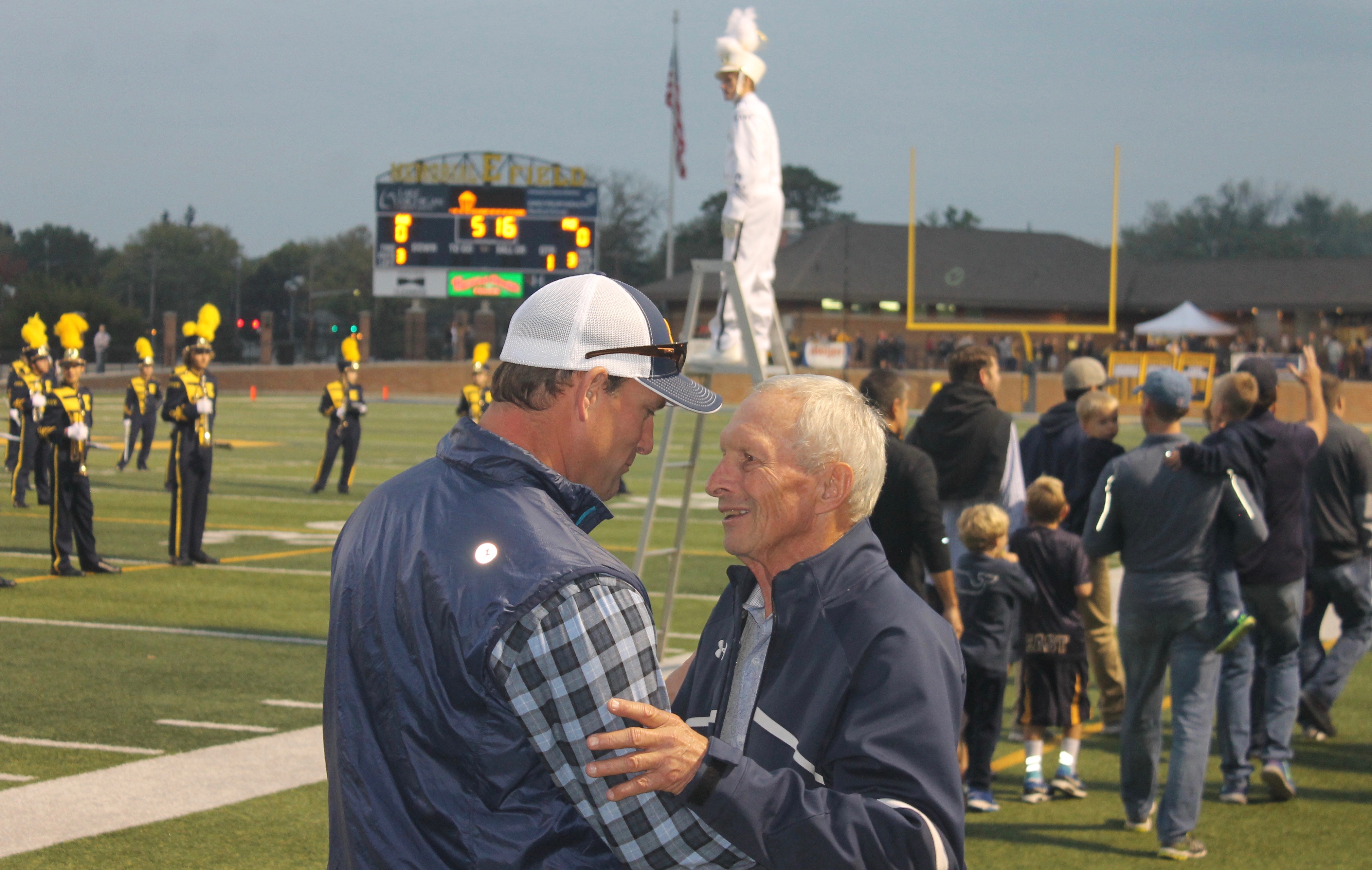 Before this year's Homecoming football game, Dave Mehney of the class of 1957 was honored for his 28 years of service as an East Grand Rapids football coach. Surrounded by family, friends, fellow coaches, and many of his former players, Mehney used the occasion to thank everyone who had helped him along the way.
"Being the wife of a football coach is not an easy deal," Mehney said of his wife Linda. "Linda had to put up with this for 28 years." Mehney also thanked his fellow coaches and their families. Those coaches include two of Mehney's former players who went on to be head football coaches at East, Peter Stuursma and Casey Longo.
Near the end of his remarks, Mehney thanked the East Grand Rapids Schools Foundation for helping organize the Class of 1957 reunion, which was held over the weekend. Turning to the entire crowd and a group of his classmates in the stands, Mehney then made a big announcement: He's pledging $100,000 to the Foundation in the form of a matching gift.
"I'm pledging to match every dollar that's donated up to $100,000," Mehney said, to enthusiastic applause from the packed stadium, "and I'm hoping you'll soak me for all of that amount."
East Grand Rapids athletic director Tim Johnston presented Mehney with a token of appreciation, along with the genuine, heartfelt gratitude for all Mehney has done for the athletic department and the district.