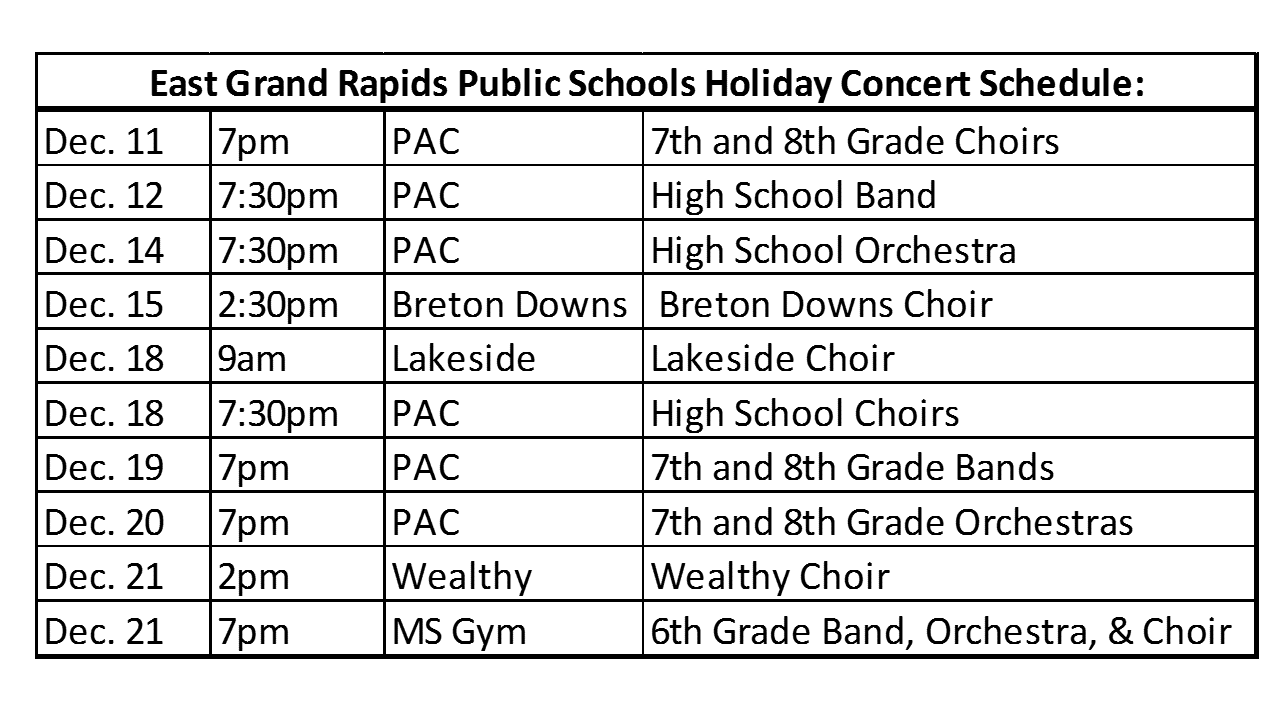 "Any time we reach out to the East Grand Rapids Schools Foundation, they're always willing to help us with whatever we need," Orchestra teacher Mary Hillyard says about the relationship between the music department and the Foundation. The relationship has spawned nine grants or mini-grants over the past four years.
Comments like that are, well, music to EGRSF Executive Director Amy Stuursma's ears. "The Foundation's partnership with the Music department--and everyone in performing arts and fine arts--in all our schools is one in which we take a lot of pride," Stuursma says. "Thanks to our generous donors, we have a long history of supporting the arts and co-curricular activities and we're committed to doing so in the future."
Stuursma points out that the Foundation wouldn't be able to do what it does without the support of the community. "Donations to the Foundation from parents, alumni, teachers, and other members of our community make all of this possible," Stuursma says. "It's another example of why we're so fortunate to live in a community that values our tradition of excellence in academics, athletics, and the arts."
A sampling of the grants that the Music department has received from the Foundation in the last few years include new uniforms for the marching band and the Madrigals choir group, cymbals for the drumline, iPad Pros for displaying music while conducting, visits from the Grand Rapids Jazz Orchestra and accompanists at the spring pops concert, and an original composition commissioned from East Grand Rapids Public Schools parent Ritsu Katsumata. Many of those grants will be on display at this year's holiday music concerts.