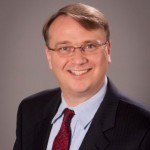 This spring, the East Grand Rapids Schools Foundation granted more than $70,000 to fund seven grants and eight mini-grants. The approved funds will benefit students at all three elementary schools, the middle school and the high school through projects ranging from support for the Quiz Bowl, Robotics, and We the People teams to the Innovation Lab, pig dissections and literally thousands of books.
The Foundation Board of Directors holds special meetings in the spring and fall to consider grant and mini-grant requests that are submitted by students, teachers, and administrators throughout the district. Once all the applications have been submitted, they're reviewed by the Foundation and school administrators before being considered by the full board.
Every year, the discussion at the Grants Meeting is thoughtful, informative and collaborative. This spring was no exception, as the board had to wrestle with the challenge of having more funds requested than they were able to approve based on the money available.
"Participating in the grant meeting is the highlight of our work on the Board," says EGRSF Board President Mike Reid. "It's the opportunity for our board members to bring their own knowledge and experience on how the Foundation impacts our schools and our community. We strive to have members that can speak to experiences in all of the school buildings and the community in general. The grant meeting is also when our Student Board members play such a crucial role sharing their direct experience with programs, curricula, and learning materials.
"With such a wide variety of interests coming to the meeting, a unanimous vote does not always occur," Reid says. "With limited funds to grant, often worthwhile request cannot be funded. However, with a thorough debate on each item, we are all satisfied that we reached a true consensus."
Grants (funding more than $1,500 each) approved for the high school include funding for the We the People, Quiz Bowl and robotics teams as well as academic software Questia and Turnitin. At the middle school, a grant was approved to fund three years of materials for the Innovation Lab. For the elementary schools, an approved grant will supply extensive leveled libraries at Breton Downs, Lakeside, and Wealthy.
Mini-grants (less than $1,500 each) approved for the high school include an improvement to the 3D printer, pig dissection materials, and Spanish readers. At the middle school, a mini-grant was approved for an author visit. And speech materials, classroom tables, and Lucy Calkins reading materials were approved for the elementary schools. A mini-grant for a House Cup trophy for the annual Yule Ball, which involves students from all five schools, was also approved.
"This process is not possible without the meticulous work done by teachers, students, and community members to compile a grant request," Reid says. "Year after year I am so impressed with the level of detail they provide. We truly appreciate the amount of time and effort they take. These requests are great examples of their dedication to our students and our schools."