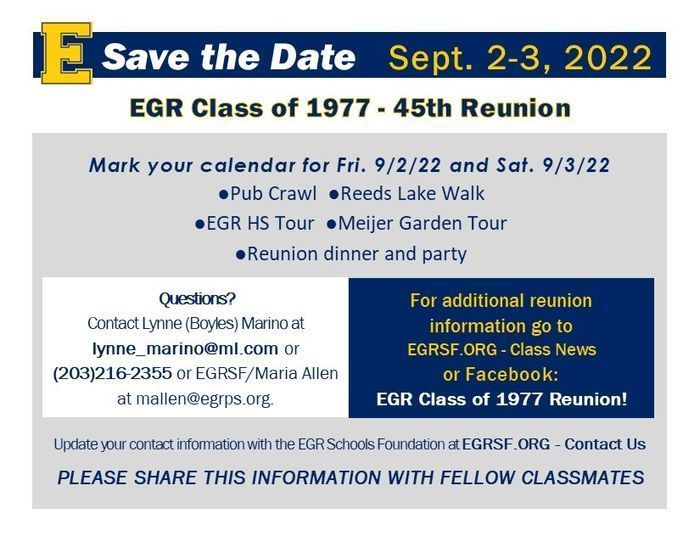 Friday, September 2
Pub Crawl
Check back for more information...
---
Saturday, September 3
Reeds Lake Walk 9-10:30AM
EGRHS Tour 11-12AM
Frederik Meijer Gardens Tour 2-4PM
Reunion at Aquinas ~ dinner and party 6-11PM
---
ADDITIONAL INFORMATION
If you would like to make a contribution to the '77 reunion fund, that will help with reunion expenses, as well as, provide registration fee sponsorships for classmates, you may contribute online using the Class of 1977 Sponsorship Form.
Visit the EGR Schools Foundation Contact Us page to update your contact information.
45th Reunion Committee: Cindy Leven Bezella, Diane Hoffman Schroeder, Greg Hayes, Johnny Liu, Katherine Ford Gregg, Lynne Boyles Marino, Nancy List, Cecelia Cunningham
Please contact Maria Allen, Alumni Relations Coordinator with questions.
---