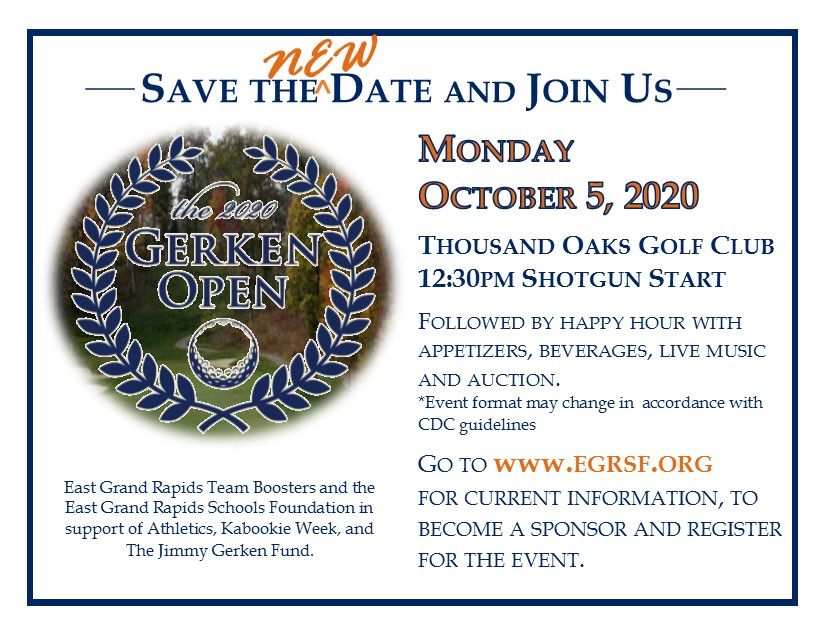 Gerken Open is now Monday, October 5, 2020
Like the Masters, we are moving the 2020 Gerken Open to the fall. The new date is Monday, October 5, at Thousand Oaks Golf Club. Registration for this always-popular event is open now. Use the online reservation form to become a sponsor and to register for the event.
You may also print the 2020 Gerken Open brochure and send in your reservation form and fee. Make checks payable to the EGR Schools Foundation.
*Please note that due to COVID-19 and possible State and local restrictions, details of the event may be subject to change.