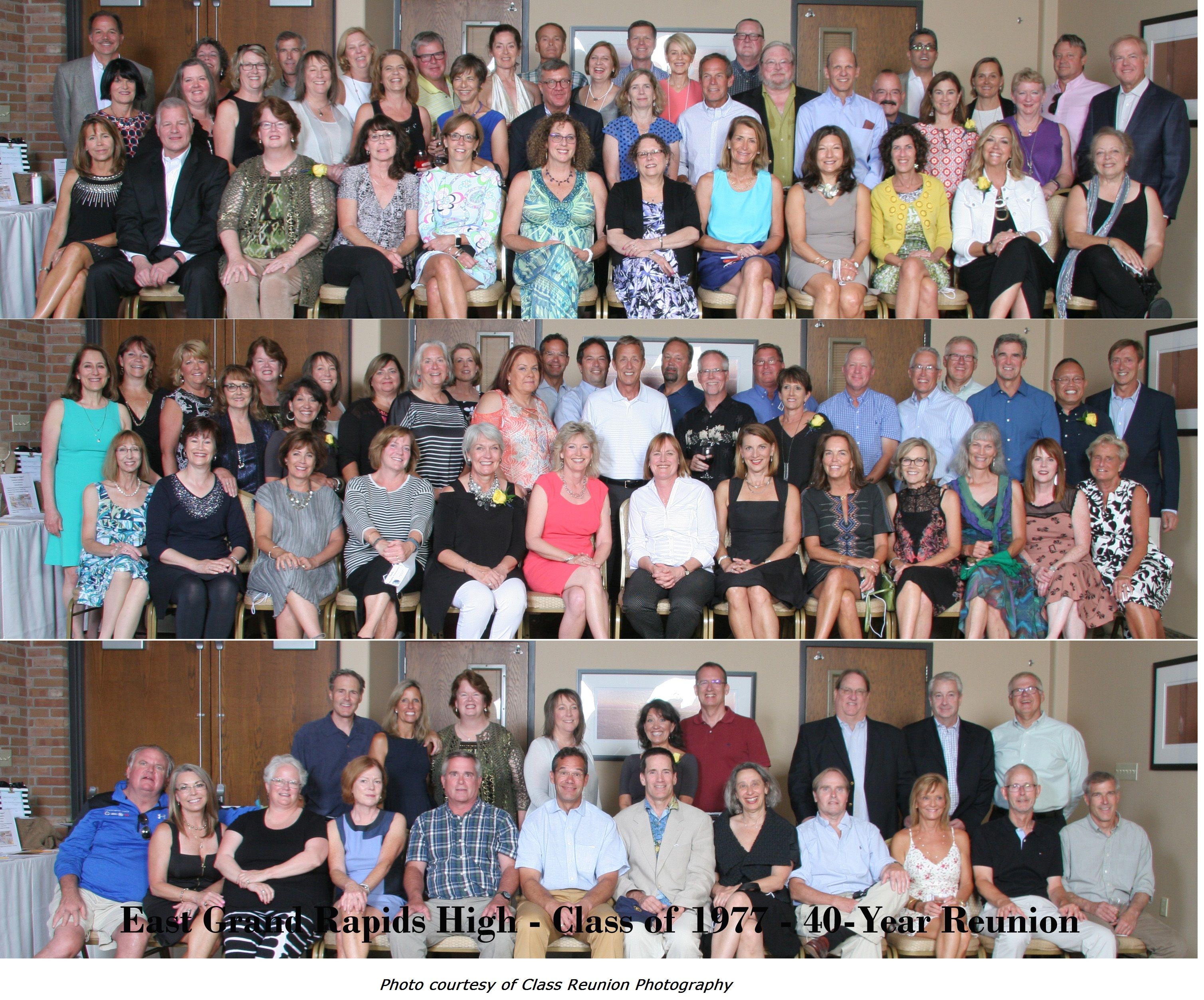 (Photo courtesy of Class Reunion Photography)
In his book Outliers: The Story of Success, Malcolm Gladwell famously wrote that, "Who we are cannot be separated from where we're from."
If that's true—and, really, who would argue with someone with hair like Gladwell's?—then you'll want to see what your fellow Pioneers are up to by checking out the East Grand Rapids Alumni Association's Class News in the Alumni section of our web site.
The Class News section features seventy years of photos and updates, including pictures from old yearbooks, reunions and other recent events. There's also a birth announcement, word of a professional honor, reunion recaps, and details of Dave Mehney's matching gift to the Foundation.
From the class of 1947 all the way up to the class that just graduated last spring, there's room for seventy years of alumni news on the page. You can click to a specific year from the menu at the top, or scroll through to see what members of other classes have been doing.
"We just launched the new site homecoming weekend," says EGRSF Alumni Relations Coordinator Maria Allen. "We're starting to get people to submit their news, and we hope to have lots more. We'd like to hear about weddings, babies, job changes, reunions, or those times you unexpectedly ran into a former classmate. We also want to know what alums are doing in retirement, news of kids and grandkids, vacations. We really want the page to be a place people will visit to find out what their old friends are doing."
Most classes have a Class Agent listed on the page, along with a link to the agent's email address so people can submit their news. If you visit the page and don't see a Class Agent listed, that means there isn't one yet for your year, and we'd love it if you'd volunteer.
To see what's new on the page, click on over to Class News.