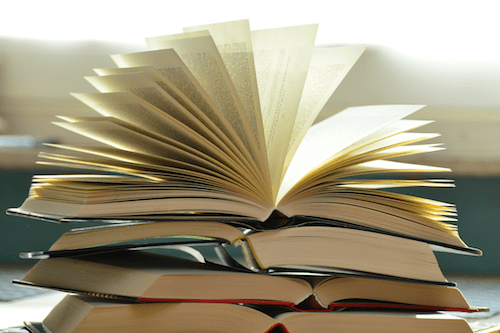 Ask East Grand Rapids Literacy Coach Katie McIntosh about the recent additions to elementary classroom libraries, funded by a spring 2018 East Grand Rapids Schools Foundation grant, and her eyes light up. 
"It's been an exceptional addition to our already adequate classroom libraries," she says. The books, which have been added to kindergarten, second- and third-grade libraries since the start of this school year, have bolstered in-room reading choices for new teachers, provided additional non-fiction texts, and increased the sheer volume of just-right books available to many of the district's youngest readers.
McIntosh says the more robust classroom libraries support the Teachers' College Units of Study, a district-wide reading curriculum that emphasizes quality, quantity, and stamina in readers of all ages. "For instance, every K-2 student needs 10-12 new books per week in their book box at their just-right level. We needed to make sure we had adequate books at each level so students can pick multiple books based on choice, interest, genre, and ability."
The books purchased with the grant were hand-picked by experts and are the "best of the best" based on research and recommendations. "An actual human with a literacy background on a research team read and chose each book," says McIntosh, who notes that the new texts both correlate well with the skills being taught in a particular unit as well as increase the diversity of authors and characters available in each classroom.
Additional classroom libraries for grades one, four, and five are in the process of being requested of the Foundation, a prospect that pleases McIntosh: "To paraphrase children's literacy specialist Lucy Calkins, 'A classroom library holds a lot of power. It conveys that reading is important, and that books are to be celebrated, treasured, and enjoyed.'" If you have the chance to peek inside an elementary classroom this year, chances are now slightly greater that each reader will have their nose in a beloved book.