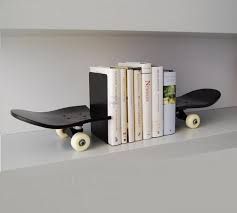 Every spring and fall, the East Grand Rapids Schools Foundation Board of Directors holds special meetings to consider grant and mini-grant requests that are submitted by students, teachers, and administrators throughout the district. Once all the applications have been submitted, they're reviewed by the Foundation and school administrators before being considered by the full board.
The discussion at the Grants Meeting is always thoughtful, informative and collaborative. This past November was no exception, as the board had to wrestle with the challenge of having more funds requested than they were able to approve based on the money available.
Ultimately, the Foundation Board granted more than $80,000 to fund eleven grants and four mini-grants. The approved funds will benefit students at all three elementary schools, the middle school and the high school.
The single biggest grant approved in November was $13,800 to fund the second phase of classroom libraries for all three elementary schools. The first phase of the grant was approved last spring, when the Board granted more than $34,000 to fund classroom libraries for students in kindergarten, second, and third grade. This fall's funding will pay for classroom libraries for first graders. Altogether, the multi-year grant will provide more than $109,000 for classroom libraries at Breton Downs, Lakeside, and Wealthy elementary schools.
"Kids who have access to great books become great readers," says EGRPS Assistant Superintendent of Instruction Jenny Fee. "Providing teachers and students with a grade-specific, research-based collection of diverse books makes teaching reading easier and lifts student interest and love of reading to new heights.  Our EGRPS elementary teachers initiated the request for the Foundation to fund Classroom Libraries for each grade at all three elementary buildings. This grant is a key component to the District's literacy curriculum and a vital piece in providing the highest quality balanced literacy program to every student in the East Grand Rapids Public Schools."
"We are deeply grateful for our Foundation's support in developing our next generation of readers and learners," adds EGRPS Superintendent Dr. Heidi Kattula. "The books we will purchase are tied to our state curriculum and provide each student with access and opportunity to build strong literacy skills. Prior to a student learning content area skills, we first need to develop and ensure they have the essential literacy skills.  Reading transcends all disciplines and is one of the most critical factors in determining our students' long-term success."
Other grants awarded in November will fund the continued revitalization of the Learning Commons, the March Madness reading program, and Martin Luther King celebrations at the elementary schools; Classroom Libraries, Innovation Lab, an artist and writer in residence, and Student Leadership Training at the middle school; and Questia and Turnitin Academic Resources to Support Teaching and Learning, a substance abuse presentation, and a Gone Boarding class at the high school. Gone Boarding will enable students to learn real-world STEAM concepts while designing and building their own longboards, surfboards, and stand up paddleboards.
One of the mini-grants awarded is Mindful Moments in Music. This program is a music-based enrichment program that will bring the power of music to the special education classroom at the high school. John Nowak, a professional musician who graduated from East in 2011, will work with students in the EGRHS Moderately Cognitively Impaired Classroom and with general education students taking the Links elective course.
Other mini-grants approved will fund social studies trade books at the middle school and competition fees for the Science Olympiad Team at the high school.
"Our board takes its responsibility very seriously when it comes to evaluating grants," says EGR Schools Foundation Executive Director Amy Stuursma. "These funds come from our endowment, which has been built by our donors over the last 35 years. We continuously strive to make sure these grants provide value to all our students."