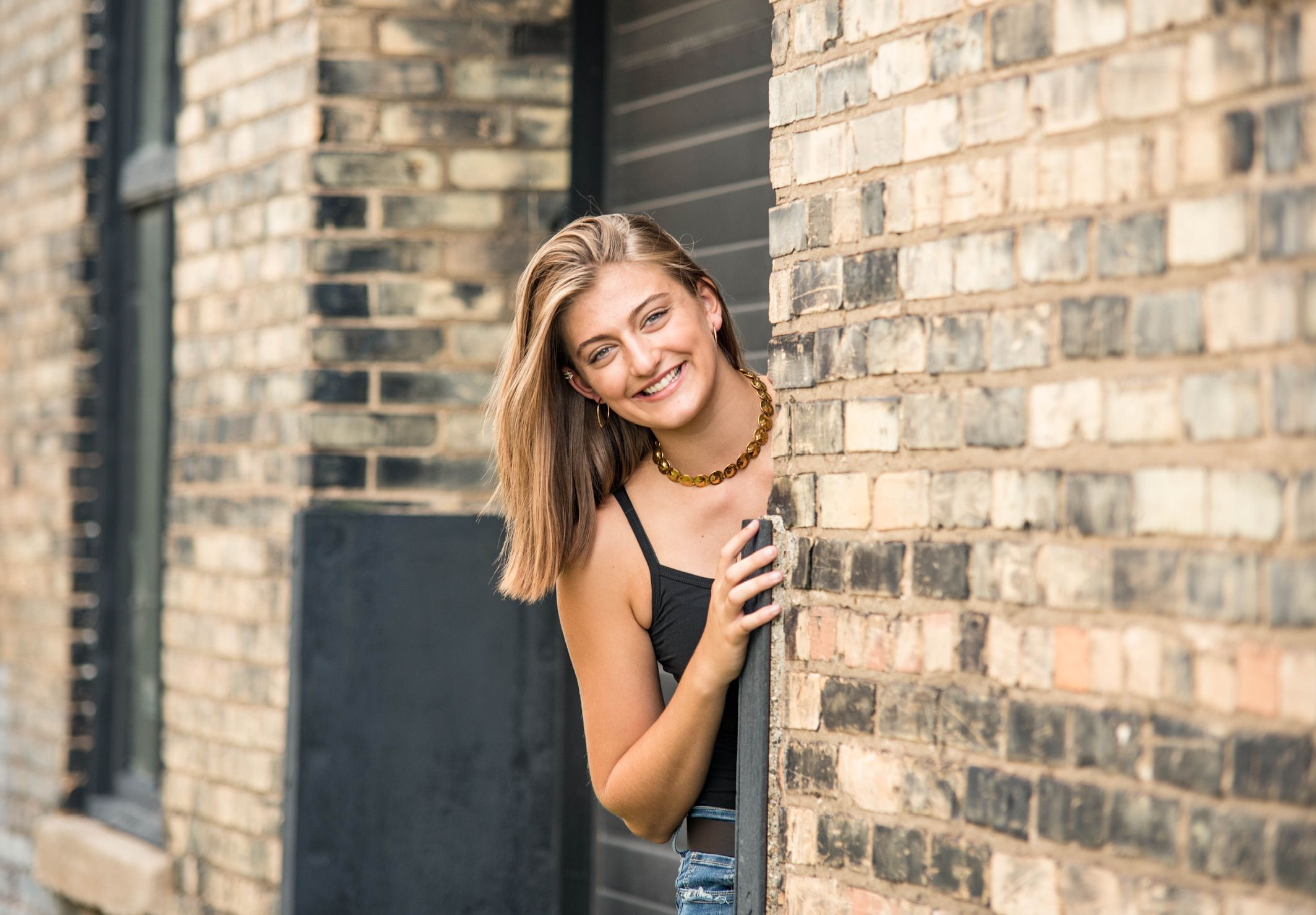 You can only have one: Rose's caramel corn, an ice cream cone from Jersey Junction, or a Yesterdog. Which do you choose?
If daytime, ice cream cone from Jersey. If nighttime/evening, then definitely a Yesterdog.
What are your plans after graduation?
Michigan State University to double major in finance and management with a triple minor in computer science, real estate investment, and economics.
What have you learned in East that will enable you to be successful?
Life is a group project and there will always be idiots, but those idiots may just become your best friends.
What were you like in school?
Sarcastic. Skeptical and judgmental. Blunt. Pretty intelligent. Strange. Athletic until my stroke. Nerdy. Embarrassingly me. But overall I think I was decently confident about it.
Did you have a favorite teacher or class?
Top teachers (no particular order):
1. Stabile (he leads a very tough class but he teaches well and has a very dry sense of humor. One of the most satisfying life experiences is when you say something in a class discussion and he points at you and says YES! Happened only a few times but it was life changing)
2. Mercado-Blackport (actually teaches and does a great job at that, accepts all viewpoints and doesn't grade based on political stances, is tough but cares for her students, she is hysterical, and pretty much the ideal teacher *she deserves a raise even though socialist school laws probably prohibit that :( and she needs access to online book options since she actually uses them, also new headphones for orals* just a suggestion)
3. Farmer (He. Taught. People. How. To. Properly. Cough. And. Sneeze. Nuff said)
4. Dykstra (truly cares about kids, always high fives you, great coach and really pushed me to get better so I could back on the track team, helped me through a rough patch in my life)
5. Carlson ( I can not explain how much of an impact Mrs Carlson has had on me. From the greatest year of basketball to coming to my home to teach me chemistry while I was on medical leave, she is not just a great coach and teacher, but a great human!)
If you had to choose one moment in one location to serve as the signature moment of your East school experience, what would it be?
That's really hard. I'm not gonna be cliche and say that every moment was great, because it wasn't. I wasn't popular and I didn't want to be. Stereotypes are real. People are annoying and really self-centered, but high school shows a lot of growth and it has very different friend groups changing since pre-K at Woodcliff and while I do talk to everybody still and I am in a very different group now (which I still don't know what to call us, we ain't popular, not theater, not jocks, not the mid popularity jocks, not the artsy type. We are unnameable, hmmmm) so I would have to say that I love just walking between classes, that's the moments of East I will put as a signature moment. I know the names of everybody. I have connections with many, past or present, but some people drift apart and that is fine, but you never realize how important these people are until you are gone from school for almost 4 months your junior year and the excitement you have on your first day back. That is East. That is high school.
What do you know now that you wish you'd known when you were younger?
Be yourself because who cares whether or not they like you. Your friends are the people who like you even tho you have the same fashion as your sixth grade self and that you truly peaked in 4th grade when you were a math team member, co-founder of scratch club and for some reason obsessed with pie.
Who from East do you think you'll stay in touch with in the future?
My main friend group, they are pretty slick :) they know who they are.
What advice do you have for young East kids?
Be yourself and don't apologize. If your friends don't treat you right, fix that, it may be tough but you'll find your people
Bonus question: What are you glad we didn't ask you about?
Hmmmmmm, if I actually read assigned reading assignments.