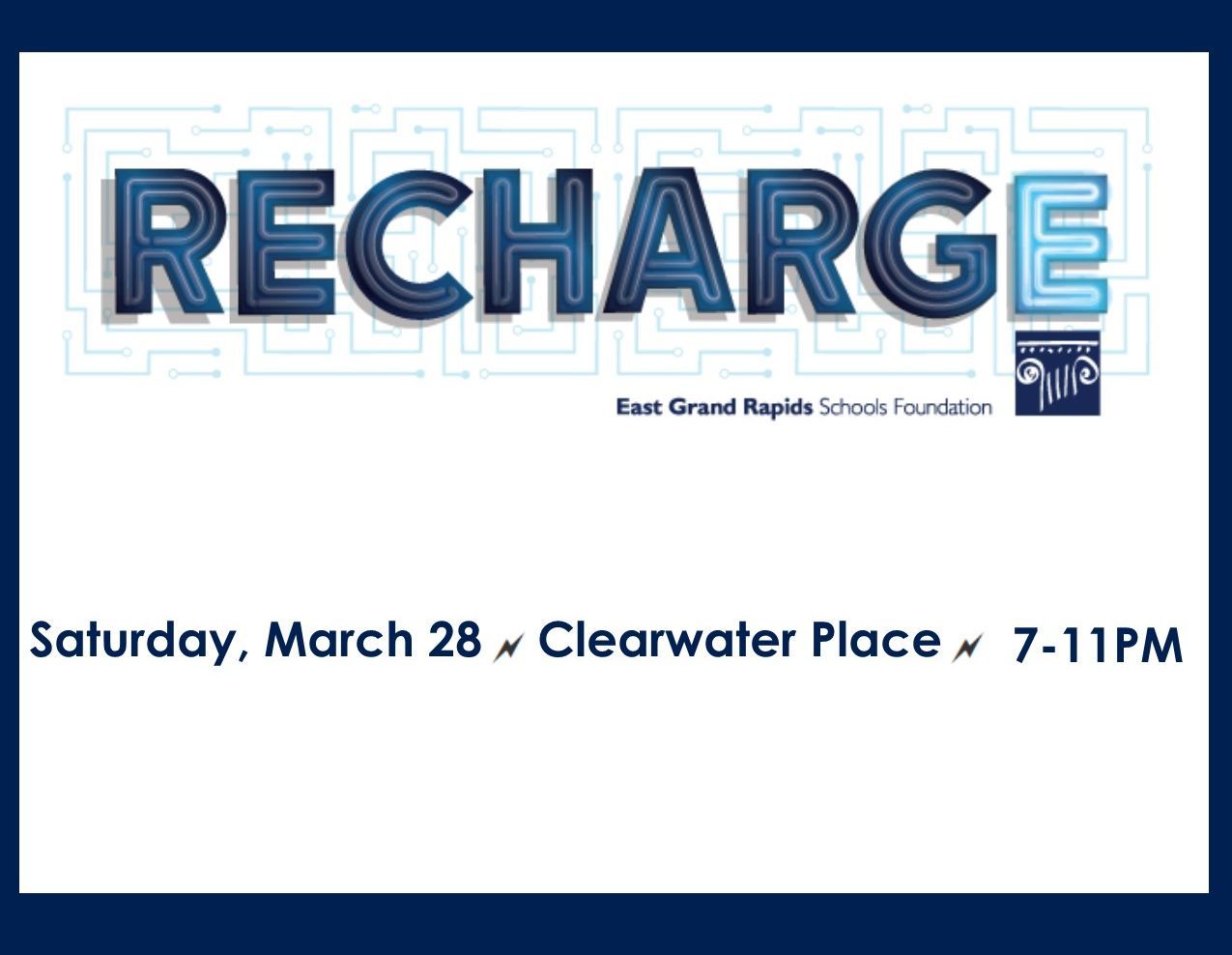 Connect Your Company to the Future of Education
This year's East Grand Rapids Schools Foundation spring event, Recharge!, will help power the future of education for our students and our schools. As a sponsor of the event, you or your company will be wired into new, innovative programs the Foundation is sponsoring at all our schools.
"Recharge! is a celebration of our community's commitment to keeping East Grand Rapids at the forefront of public education," says Foundation Executive Director Amy Stuursma. "In just the past two years, donors to the Foundation have supported the Gone Boarding class at the high school, the Middle School Innovation Lab, and First Lego League teams at all our elementary schools. 
"These are leading-edge programs that very few public school districts in Michigan can offer. As sponsors of the event, companies and individuals can plug into that spirit of innovation and connect themselves with the future of our schools."
Sponsorship opportunities are available at several different levels, from $300 "Spark" sponsors all the way up to $5,000 "Power Plant" sponsors. A complete listing of benefits for each level is available on the Recharge! sponsorship page.
Recharge! will be held Saturday, March 28 from 7-11pm at Clearwater Place in Grand Rapids. The event will feature music, food, drinks, dancing, and the chance to reconnect with old friends while meeting new ones. Past Foundation spring events, including "Hurrah!" and "Sip and Support," have consistently drawn hundreds of attendees, making them a highlight of the spring.
To learn more about sponsorship opportunities, please email Amy Stuursma at astuursm@egrps.org or call her at (616)235-3535.