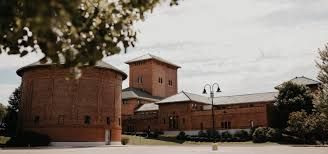 It's time to get your tickets to Recharge!, the Foundation's powerful, electric spring friend-raising event.
Recharge! will be at Clearwater Place in downtown Grand Rapids from 7-11pm on Saturday, March 28. The event will offer great food, terrific drinks, live music and a few surprises. If past years' Foundation get-togethers are any indication, a good time will be had by all. 
For the last two years, the event was called Sip and Support and was held at the East Grand Rapids Community Center. Over the ten years before that, it was called Hurrah! and was held at a variety of venues around the Grand Rapids area. Every year, the event has been a highlight of the spring social season in our community.
The theme for Recharge! is powering education,  technology and innovation in our schools. Over the last two years, donors to the Foundation have helped create or support an array of groundbreaking enhancements to our children's education. These include the Gone Boarding class and 3D printers at the high school, equipment for the enormously successful Innovation Lab at the middle school, and First Lego League teams at all the elementary schools. 
"Recharge! has a double meaning for this event," says Foundation Executive Director Amy Stuursma. "It's about powering all these new, innovative projects and programs, but it's also about our community coming together just before spring break to recharge after the long winter by having fun catching up with old friends and meeting new ones."
At this year's event, there will be live donation Power Stations to fund several leading-edge programs and enhancements in our classrooms. Individual attendees will have the opportunity to fund specific projects Giving Tree-style. Funding priorities include Makerspaces at the elementary schools, advanced teacher training at the Van Andel Institute, and STEAM projects that will benefit students at all levels.
Tickets to Recharge! are available on the event page.