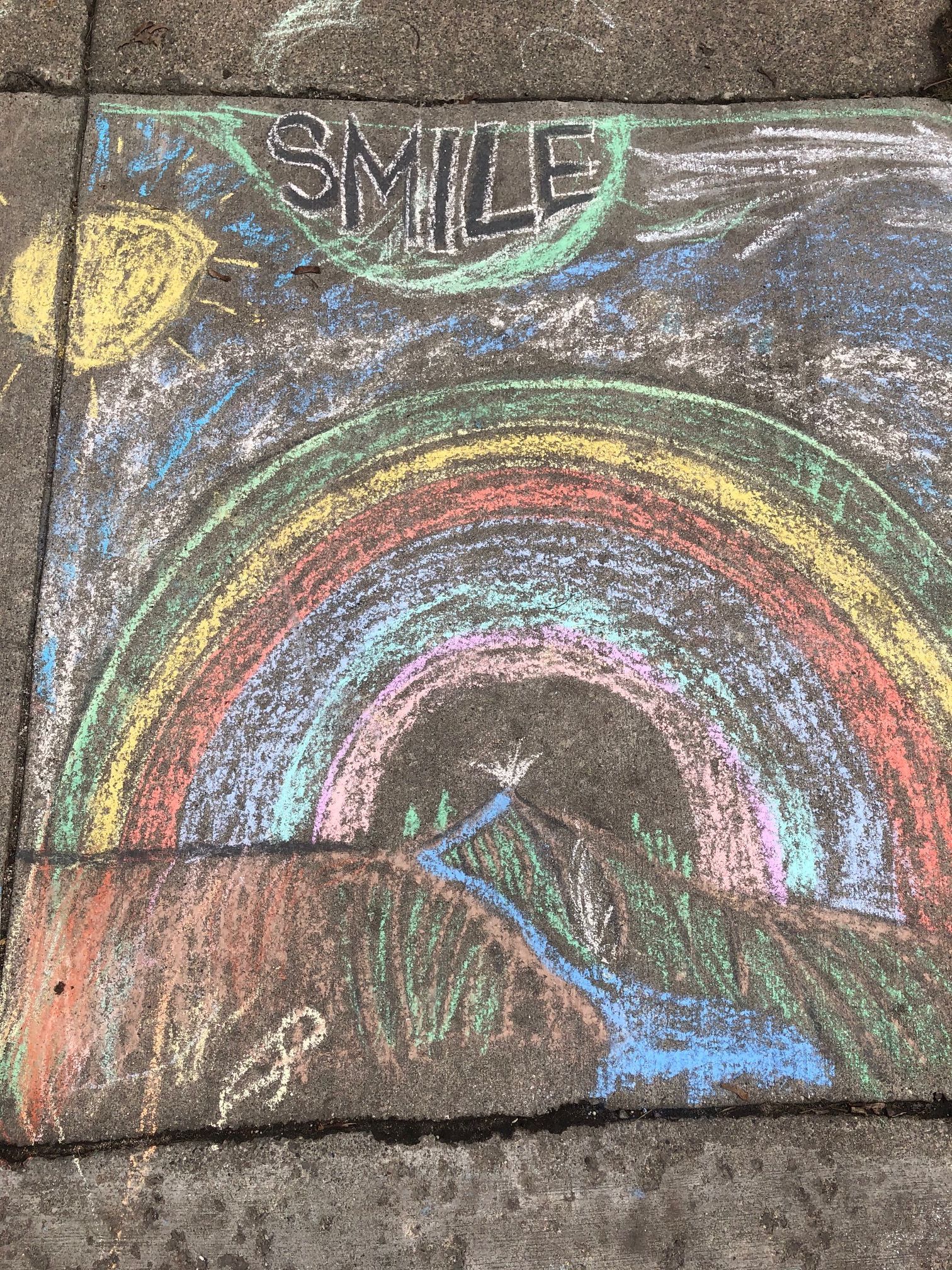 Joy is all around if you know where to look for it.
All over East Grand Rapids, families are coming up with little ways to brighten the days of kids who have been temporarily shut off from their everyday routines. Colorful designs and inspirational words in sidewalk chalk. Stuffed animals peeking out of homes. Artwork and puzzles popping up in windows. 
Grassroots projects like these are adding little bits of fun to neighborhood walks as nearly all of our community is social distancing to help others and themselves. For a glimpse of a few examples, visit the Foundation's  "Staying In--Reaching Out" page.