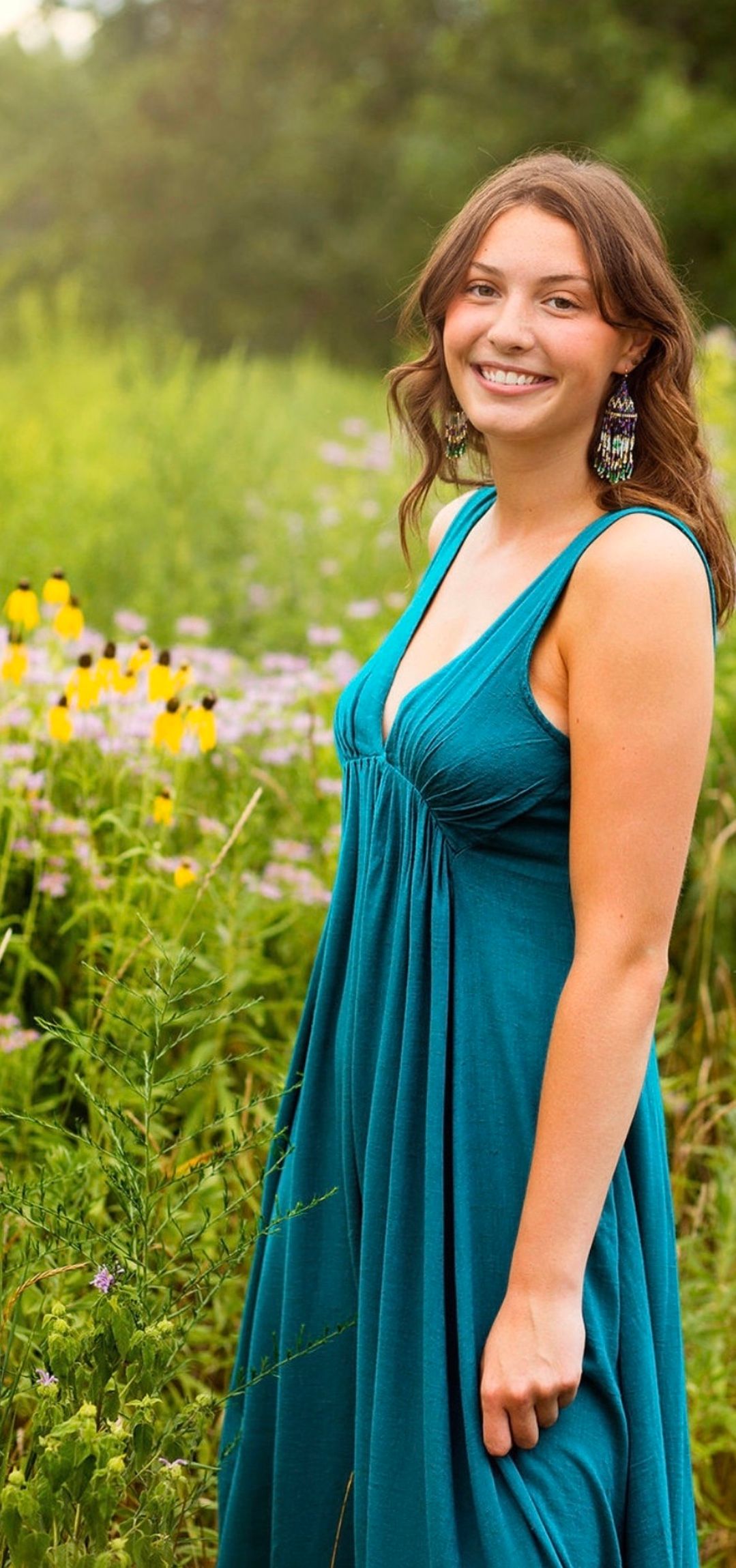 You can only have one: Rose's caramel corn, an ice cream cone from Jersey Junction, or a Yesterdog. Which do you choose?
Yesterdog!!!!! Great times at the place. A good late night hot dog, am I right?
What are your plans after graduation?
I will be attending Western Michigan University in the fall!
What have you learned in East that will enable you to be successful?
I've learned so much from my time at East... Most importantly, it has taught me to be totally and completely myself. East is such an inclusive community and it's comforting to know I will always be supported.
What were you like in school?
In school I would always get in trouble for talking too much. (Shoutout to Mr. Titus). I was super social, but at the same time I tried to be productive and get my work done... or at least make it look like I was getting my work done. (Again, shoutout Mr. Titus).
Did you have a favorite teacher or class?
Ms. Tombre. She is just one of the most supportive teachers that I've ever had and genuinely cares so much about how her students are doing academically, but also mentally. She helped me through a lot haha.
If you had to choose one moment in one location to serve as the signature moment of your East school experience, what would it be?
Going to Big Whitefish Lake on the last day of every school year with my best friends.
What do you know now that you wish you'd known when you were younger?
Staying true to yourself and not feeling pressured to be someone that you're not will make you a much happier person. Also, YOU DON'T NEED TO WEAR VINEYARD VINES TO FIT IN.
Who from East do you think you'll stay in touch with in the future?
I think our grade is so unique in the way that we are so inclusive and friends with everyone, I hope that we will all stay in touch. But specifically, strawberry milkshake, I love y'all.
What advice do you have for young East kids?
It's so cliche, and everyone will tell you this, but seriously: enjoy the time that you have because it is so short. I remember being so nervous for the first day of freshman year, first football game, and first dance, and pretty soon it's just all gone and you won't even know where the time went.
Bonus question: What are you glad we didn't ask you about?
SAT/ACT. I just don't want to every think about that ever again.
Want to read more Celebrating Our Seniors Virtual Cups of Coffee? Visit the page.