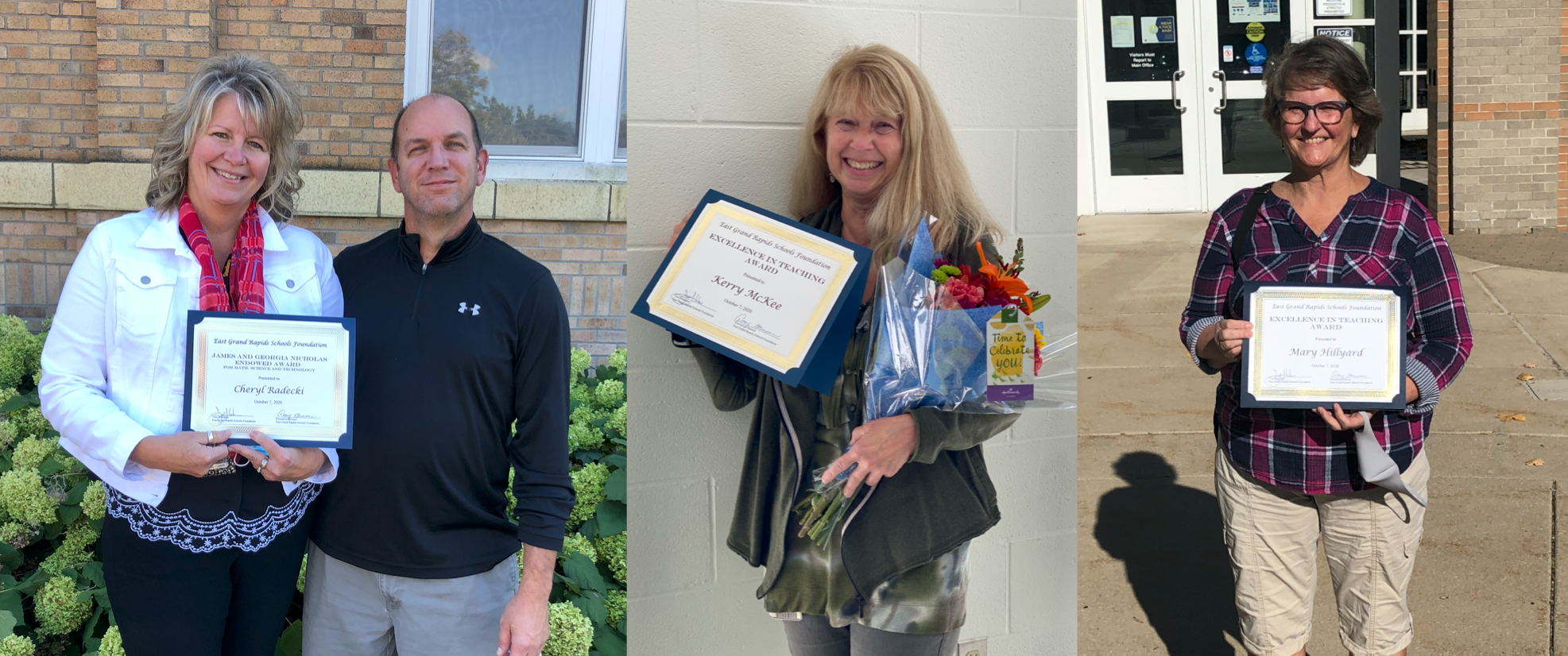 On Wednesday, October 7, the Foundation presented the annual Excellence in Teaching Awards and the James and Georgia Nicholas Endowed Award for Math, Science or Technology. There are two Excellence in Teaching Awards, one at the elementary level and one at the secondary level. 
This year's Excellence in Teaching Award winner at the elementary level was Kerry McKee, a kindergarten teacher at Wealthy Elementary. For the secondary level, recently retired middle school and high school orchestra teacher Mary Hillyard  won the award. 
The James and Georgia Nicholas Endowed Award was presented to Breton Downs fifth grade teacher Cheryl Radecki. 
Watch the awards video created by Foundation Student Board Representatives Xiangyu Chen and Rahshona Saydazamova.