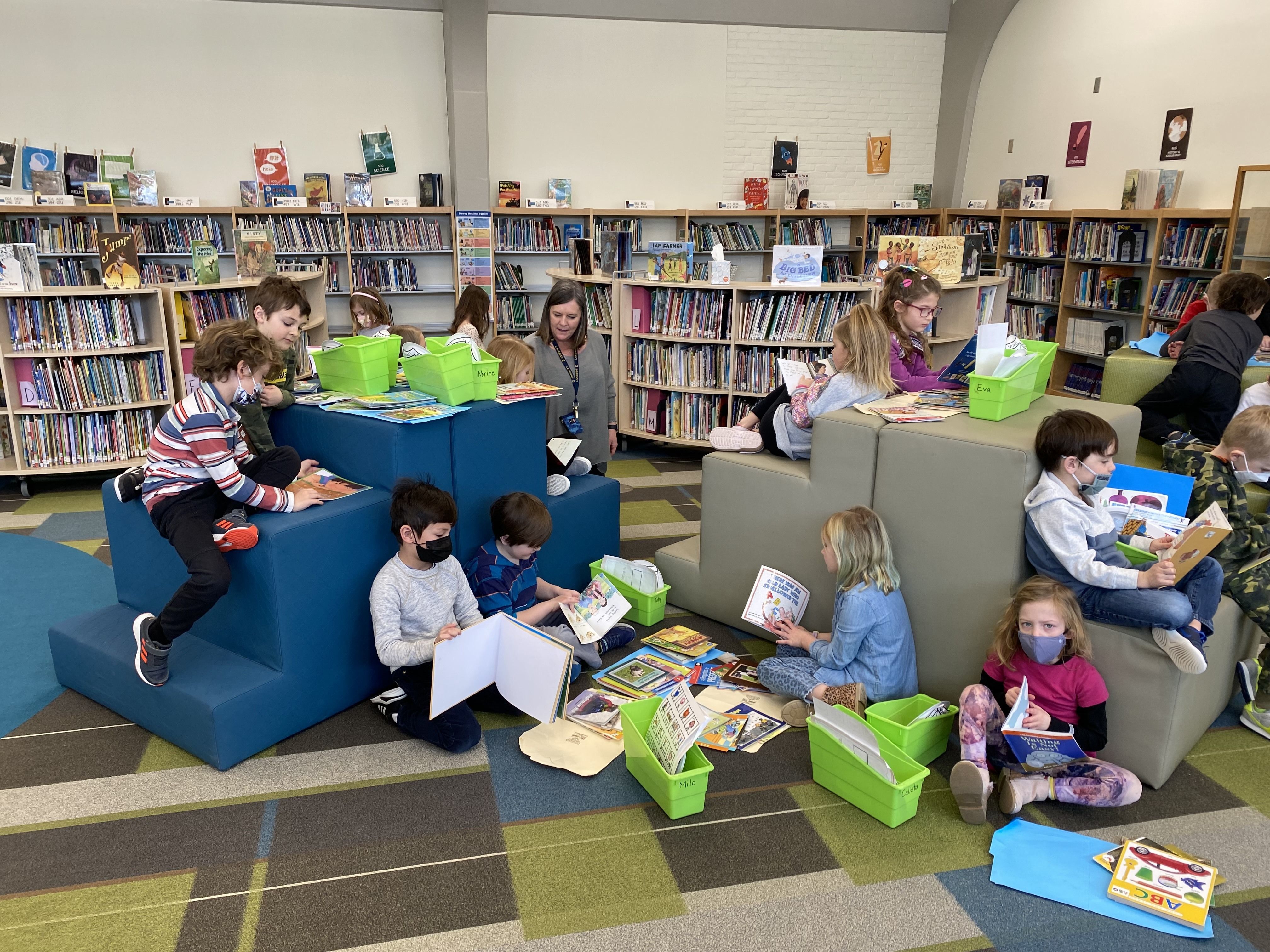 The Fountas and Pinnell Benchmark Assessment Systems is a pretty long name for a pretty simple idea: helping kids become lifelong readers. Lakeside Elementary kindergarten teachers Hannah Bailey, Shannon Brady, and Renee Rowan applied for the grant last summer and it was approved by the Foundation board of directors last fall.
"These books have promoted lifelong reading habits with books that are worthy of student choice," Bailey says on behalf of her colleagues. "During independent reading time, these books offer students the chance to read, enjoy and interact with books that they choose in order to gain "mileage" as avid readers. The Fountas and PInnell Classroom Libraries are high-quality trade books that help our kindergartners explore their interests, flourish as readers and develop the ability to independently read increasingly challenging texts. 
"They are pure magic! Thank you to the Foundation donors from the Lakeside kindergarten teachers and our Lakeside kinders!"
Want to see more of what you did this year? Check it out.