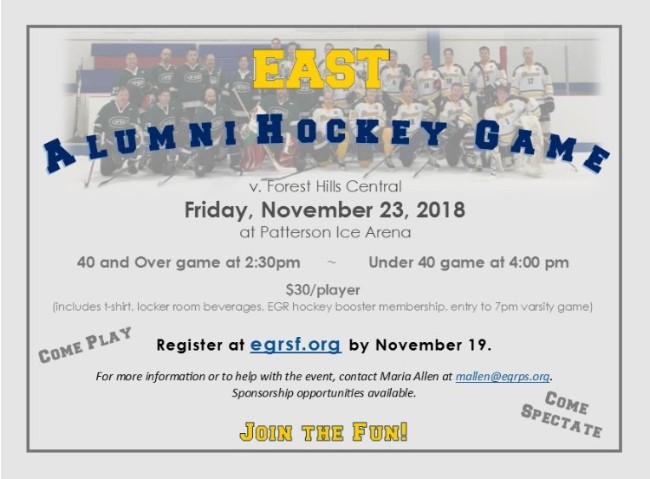 The annual alumni hockey game between East and Forest Hills Central is scheduled for Friday, November 23, 2018 at Patterson Ice Arena. The Over 40 game is scheduled for 2:30 pm and the Under 40 game will follow at 4:00 pm. East and FHC varsity hockey will also play at 7:00 pm. 
The Over 40 game is open to more skaters! Please contact Maria Allen at mallen@egrps.org or 616.581.2500 if  you would like to skate in this fun game. There are currently 17 alumni registered to skate with the Under 40 group. 
We hope you can join us at Patterson to cheer on our alumni hockey teams!