Here's your guide to what's happening  August 3-8:
Schools: EGRPS has shared its comprehensive Return to Learning Plan. Families who are committing to the Pioneer Virtual Learning option must sign-up for this option by Wednesday at 5:00 p.m..
Class of 2020: The high school will have a Personalized Graduation Ceremony for the Class of 2020 Thursday from 4-8pm on Memorial Field. Seniors can sign up for specific times. Spectators other than seniors' immediate family members are not allowed, but school administrators and EGRPS Superintendent Dr. Heidi Kattula will be on the stage to greet and congratulate the graduates. The seniors' names will be announced and a professional photographer will be on hand to take their pictures. The ceremony can be live streamed for free on NFHSNetwork.com. Go to https://www.nfhsnetwork.com/users/sign_up to create a free account and then search for East Grand Rapids High School in the search bar.
One East: With state and federal funding still uncertain, the deadline to participate in One East, a community-wide campaign to support our schools, has been extended one week, until Friday. 
Because of COVID-19, our schools are facing a $2.85 million deficit. 
Budget reductions of $1.25 million have already been identified. 
More cuts may be necessary. 
The district may have to use so much of its fund balance that the state might eventually take control of our schools.
One East is your opportunity to prevent drastic changes to our schools. Thanks to 483 donors and the work of countless volunteers, One East has raised $433,457.75 of its goal of $1,893,700. The severity of the cuts our school district has to make will depend, in part, on the success of One East. It's up to all of us.
Are you in? Donate now.
Sports: The athletic office opens Tuesday. Student athletes can pick up their gold cards Tuesday from 9am-1pm, Wednesday from 3-7pm, and Thursday from 9am-1pm. Fall sports physicals are scheduled for Wednesday beginning at 5pm (girls) and 6:30pm (boys) at the high school.
Arts: Awesome Distraction performs in Collins Park Monday from 7-8:30pm as part of Concerts in the Park. 
City: Mayor Favale has virtual office hours from noon-5pm Monday and 1-3pm Wednesday. And the City Commission meets Monday at 6pm. 
Stay safe. Pioneers stand apart.
-The East Grand Rapids Schools Foundation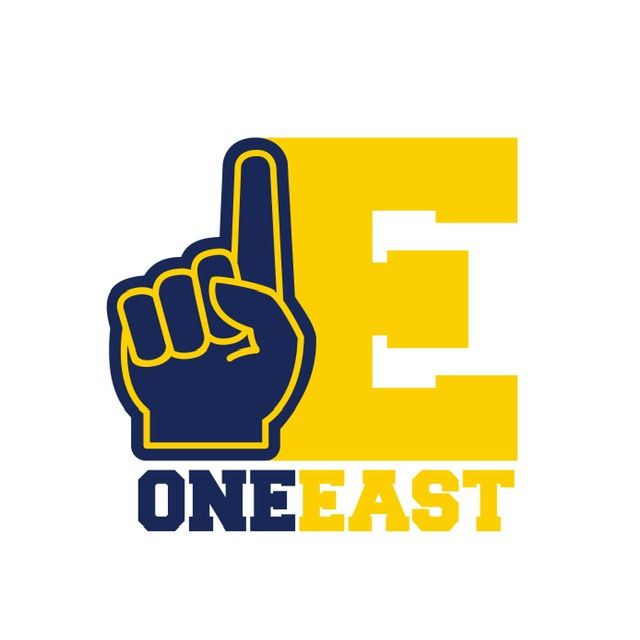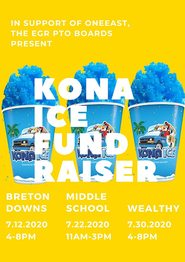 Thanks to our donors, the Foundation is responding to the Covid-19 crisis with state-of-the-art technology. Read the article.
Add the Cheat Sheet to the home screen of your mobile device!
On an iPhone, click on the action button (it looks like a rectangle with an arrow coming out of it). From the menu, select "Add to Home Screen." When prompted, name the page "Cheat Sheet" and it will appear as an app on your home screen. On an android device, click on the menu and select "Add to home screen."
To cut costs and maximize the power of your donations, we made the difficult decision not to print and mail this year's Foundation Annual Report. Here's an easy-to-use, page-turning online version: