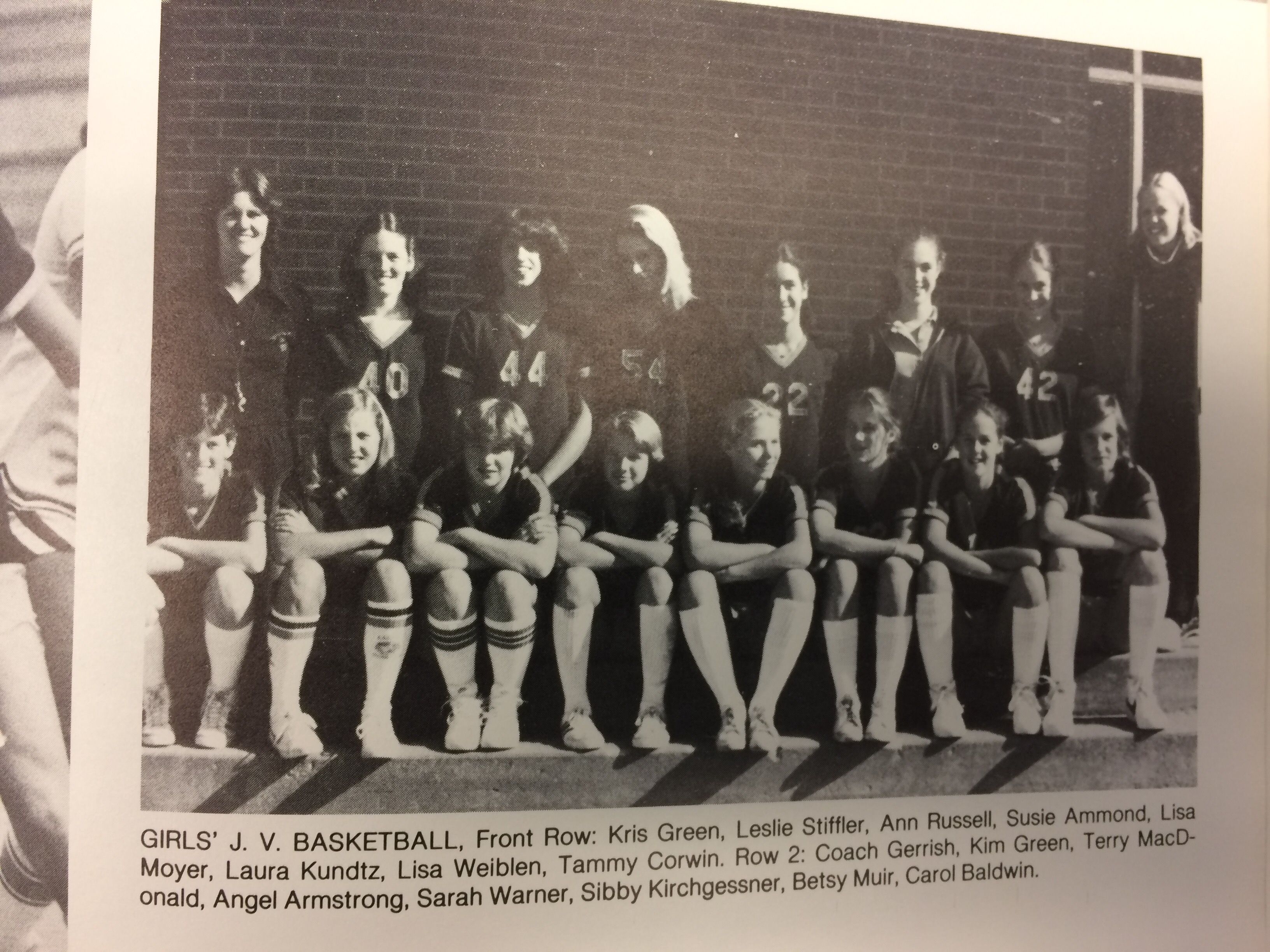 On September 10, 2017, Sibby Kirchgessner, who was part of the East Grand Rapids class of 1983, won an Emmy for Outstanding Casting for a Comedy Series for her work on HBO's Veep. We caught up with Sibby via email soon after the big night.
What was your path from East Grand Rapids to Emmy-winning casting director?
Oh gosh, my path was definitely not a straight one. I worked at Merrill Lynch in NYC for a little while but soon realized worrying about other people's money was not for me. I lived in Aspen for three years, Washington DC for three years and Chicago for five. In Chicago I worked for Auntie Anne's pretzels. At the time my Dad was diagnosed with cancer, I decided to move back to Grand Rapids to help him after surgery. Unfortunately there was a complication and he passed away. So now I was in Grand Rapids and I wasn't sure that was where I wanted to stay. A friend said to me, "Let's move to LA." There was a position with Auntie Anne's in LA and I requested the transfer.
I moved to LA in May of 2002. I herniated a disc in July of 2002 and in February of 2004 I had to have back surgery. While I was recovering from the surgery I realized Casting is a job. So I called my friend John McNamara (another EGR alum). He had just finished casting his pilot "Eyes," and I asked him if he knew of anyone I could sit down with and pick their brain about casting. John introduced me to Eric Dawson. Eric was the Casting Director John had been working with and, long story a little shorter, I went in to meet with Eric and ask him some questions and I worked for him for 9 years. I learned everything from Eric. He was a great mentor and continues to be a great friend. And as an aside, it was an added bonus that Eric was also nominated for an Emmy for "Feud" this year so, icing on the cake, he was able to be there when we won.
Is there anything you learned in East that has enabled you to be so successful in your career?
There's a lot. I laugh because I have said many, many times that of all the things I learned in school, typing is the thing I use every day and due to my repeated tardys (typing was after lunch) I think I might have failed that class.
What were you like in school?
I was a good student, not a great student. I was chatty, athletic, friendly (I hope to all). I was one of those students who didn't have to work very hard to be get a B so I didn't have the greatest study habits. Looking back, I wish I had studied harder. It would have made high school a little easier. I would've been less stressed when stuff was due.
Who would you cast as you in high school?
That is a tough one. Part of me wants to say a female Ferris Bueller but I wasn't that audacious. Ha! This is terrible! It's what I do and I can't for the life of me come up with who would play high school me. Maybe Justine Bateman, when she was in high school on "Family Ties."
Did you always know that you wanted to work in entertainment?
No. I always loved television, but I never wanted to act or direct or write, so it never occurred to me there was a path for me. When I did finally realize casting was a job, I called John and said I finally know how to use my arsenal of worthless information. So my lifetime of loving television paid off.
Did you have a favorite teacher or class?
I loved Mrs. [Ann] Mitchell and I loved Mr. (Phil) Hertel.
If you had to choose one moment in one location to serve as the signature moment of your East school experience, what would it be?
I am drawing a blank. One location or moment for a signature moment? Sheesh, that is really hard. I was very excited to qualify for the state track meet in high jumping. And I think I went on a first date to Yesterdog. LOL!
We went back through some old yearbooks. What can you tell us about that 1980-81 JV basketball squad?
I loved those ladies on that team. We had fun. We worked hard. I have no idea what our record was. I also am noticing in that picture that clearly I forgot my uniform, since besides Carol, who is clearly injured, I am the only one not in uniform.
Do you stay in touch with many people from East Grand Rapids?
Yes, I stay in touch with a lot of people from EGR. Facebook has been great for keeping tabs on friends. And there are quite a few people from East out here in Los Angeles.
What advice do you have for other East alums who are interested in working in television?
I think my advice would be the same for any industry, but it is to work hard. When you find something that you love and you can dig in and learn as much as you can all the while cultivating good working relationships with other people, it will pay off in the end.
Thank you, Sibby, for spending a few minutes with us.
Maria Allen
Alumni Relations Coordinator
mallen@egrps.org
Would you like to be considered for a future virtual cup of coffee chat? Email Maria Allen at mallen@egrps.org or Jay Forstner at jforstne@egrps.org. Or if you know an alum who'd be a fascinating subject for this feature, email us your idea!