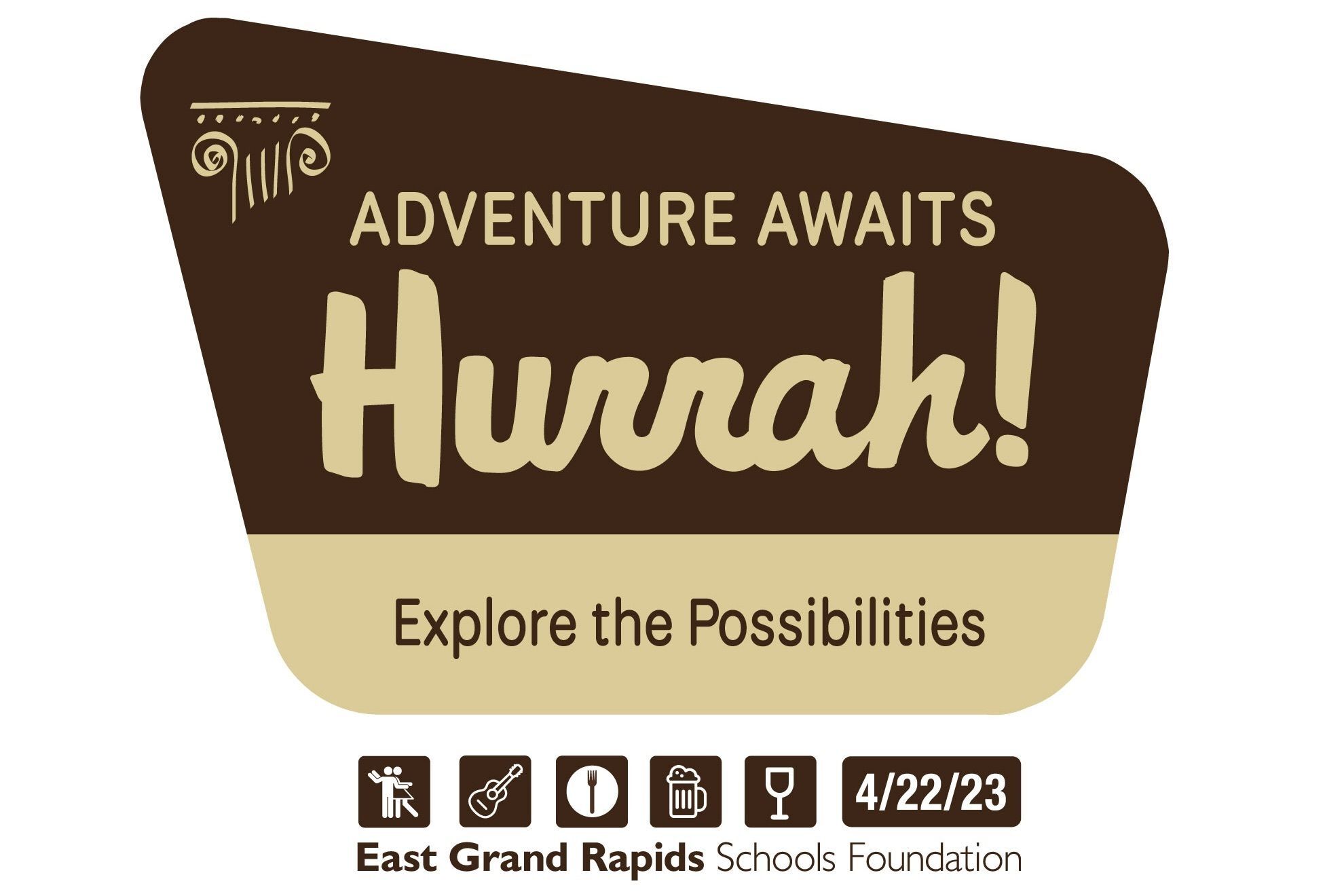 Put Saturday, April 22 On Your Calendar
Adventure awaits! Save the date of Saturday, April 22 for the East Grand Rapids Schools Foundation's fundraiser of the year.
HURRAH! Adventure Awaits will bring our entire community together to celebrate our schools and explore all the possibilities the Foundation provides for our students. HURRAH! Adventure Awaits will transform Wege Plaza overlooking Reeds Lake into an outdoor oasis, providing hundreds of happy campers with a spectacular night of food, fun, music and more to benefit our schools. It will be a great night for a great cause. We want you to be a part of it and you'll want to be there. 
Sponsors fo HURRAH! Adventure Awaits will be celebrated before, during, and after the event. Visit our sponsorship page now. 
Interested in being a Hurrah! Adventure Awaits sponsor? This downloadable form has all the information you need.