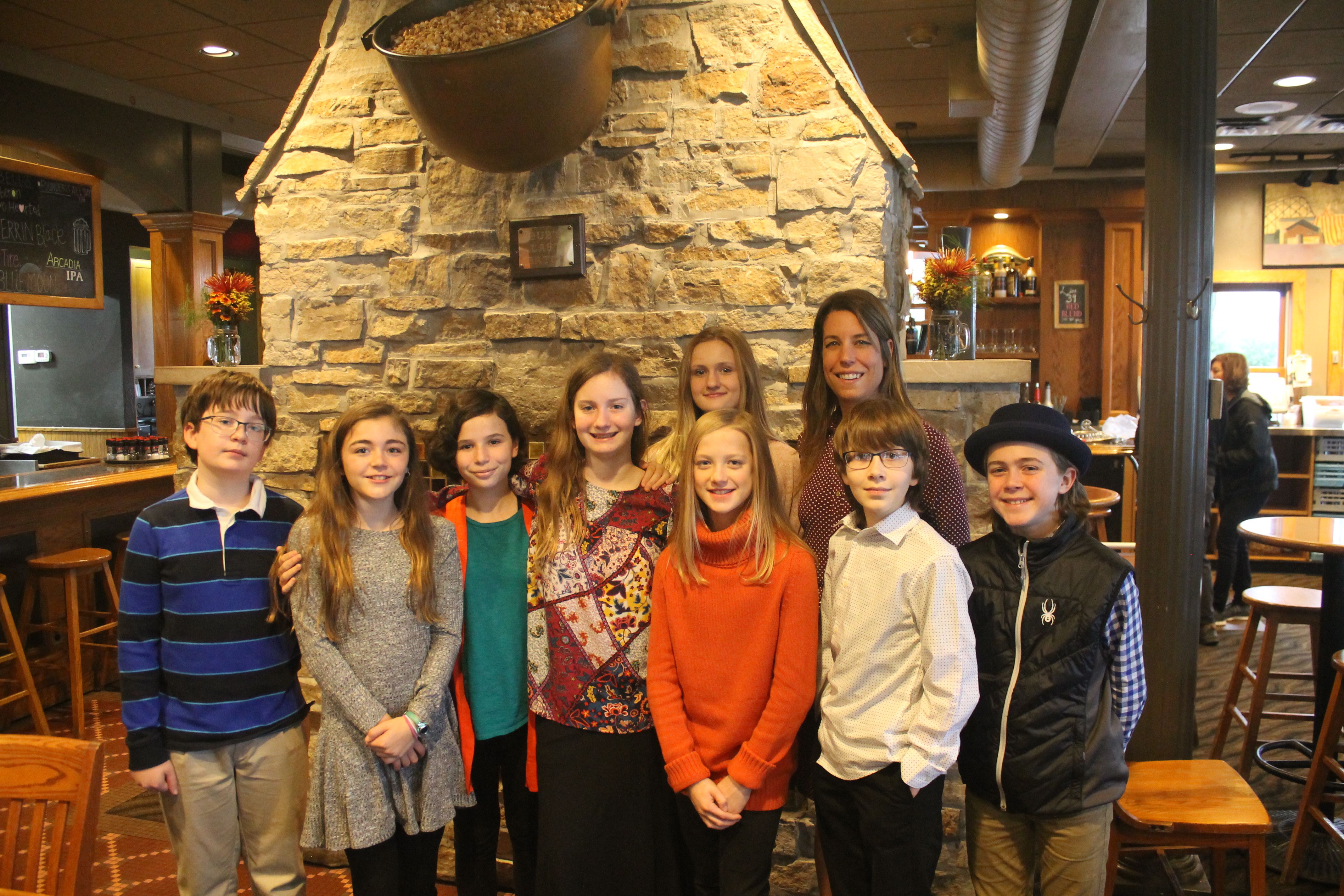 On a dark and dreary morning Wednesday, November 15, middle school science teacher Becky Martin and a group of her students shed some light on their experience with the observation bee hives in their classrooms at the Foundation's Prior Board Member Breakfast at Rose's.
Martin and her students passionately shared what they've learned in three months of observing the bees. They also answered questions from the collection of current and former East Grand Rapids Schools Foundation board members in attendance.
The bee project was funded by a pair of Foundation grants, one for Martin to attend the Master Beekeeping Program at Cornell University and one to provide handmade, glassed-in observation hives in three middle school classrooms. The bees are able to move in and out of the hives through tubes installed by Owens Ames Kimball construction. The company donated their time and materials to the project.
"Every day I pour my heart and soul into my teaching and my craft," Martin told the group. "Being able to enhance the students' experience with Foundation grants is such a big part of keeping that engagement and education levels high."
After Martin spoke, several of her students told the board members how grateful they are to have the bee hives in their classrooms and how much they've learned from observing the bees.
If you'd like to see and hear what Martin and her students had to say, you can watch this short video from the meeting - https://youtu.be/rJfrLUefwRg