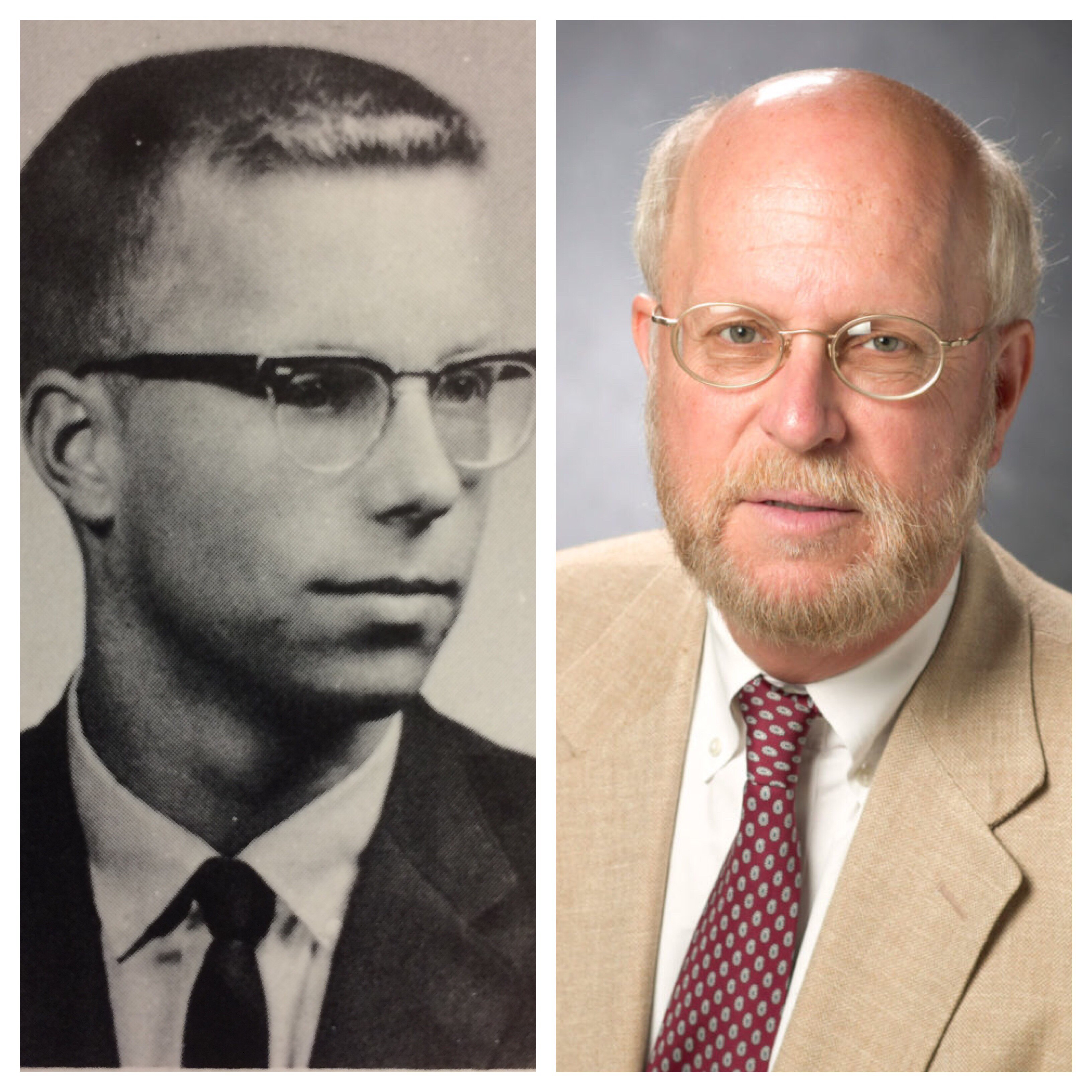 Henry "Fritz" Schaefer III, is the Graham Perdue Professor of Chemistry and Director of the Center for Computational Chemistry at the University of Georgia, as well as Professor of Chemistry, Emeritus, at the University of California at Berkeley. Dr. Schaefer graduated from East in 1962 and received his B.S. in chemical physics from MIT and his Ph.D. from Stanford. He is married to the former Karen Rasmussen '63. For more than 30 years, he has been one of the most highly cited scientists in the world. He is the author of more than 1,500 scientific publications, and he's been listed by The Best Schools as one of "Seven Chemists who Deserve a Nobel Prize."
You can only have one: Rose's caramel corn, an ice cream cone from Jersey Junction, or a Yesterdog. Which do you choose?
As a lover of hot dogs, I find Yesterdog pretty underwhelming. But the atmosphere is fun. Jersey Junction is great, but Rose's popcorn is uniquely good.
What was your path from East Grand Rapids to where you are now in life?
EGR to MIT (Undergrad) to Stanford (PhD) to the University of California at Berkeley (professor for 18 years) to the University of Georgia, where I am blessed to continue to direct one of the best research groups (currently 15 PhD students) in the world in theoretical chemistry. Science has been my passion since my senior year at MIT.
What specific thing did you learn in East that has enabled you to be successful?
Study hard.
What were you like in school?
A nerd, before the term was invented.
Did you have a favorite teacher or class?
Mr. Bert Froysland, my junior year English teacher.
If you had to choose one moment in one location to serve as the signature moment of your East school experience, what would it be?
When I was cut from the EGR freshman basketball team.
What do you know now that you wish you'd known then?
I wish I had known Jesus Christ, now my Lord and Savior.
Do you stay in touch with many people from East Grand Rapids?
My wife Karen (née Rasmussen, EGR Homecoming Queen 1963) and I go to both of our class reunions, most recently my 55th. It is great to meet and talk with all our classmates.
What advice do you have for young East alums who are just starting out?
Find your dream and pursue it.
Who else would you like us to have a virtual cup of coffee with?
Phil Davidson, a friend from EGR I have not seen since we graduated.
Bonus question: What are you glad we didn't ask you about?
My grade in Miss De Jonge's solid geometry class, Spring of 1962. I had already been accepted by MIT and had a case of senioritis. There were only a couple of students in the class, so Miss De Jonge was able to readily observe my lethargy. Solid geometry is no longer taught in high school or most anywhere else. Despite all this, I did learn some things that have proven helpful in my career.