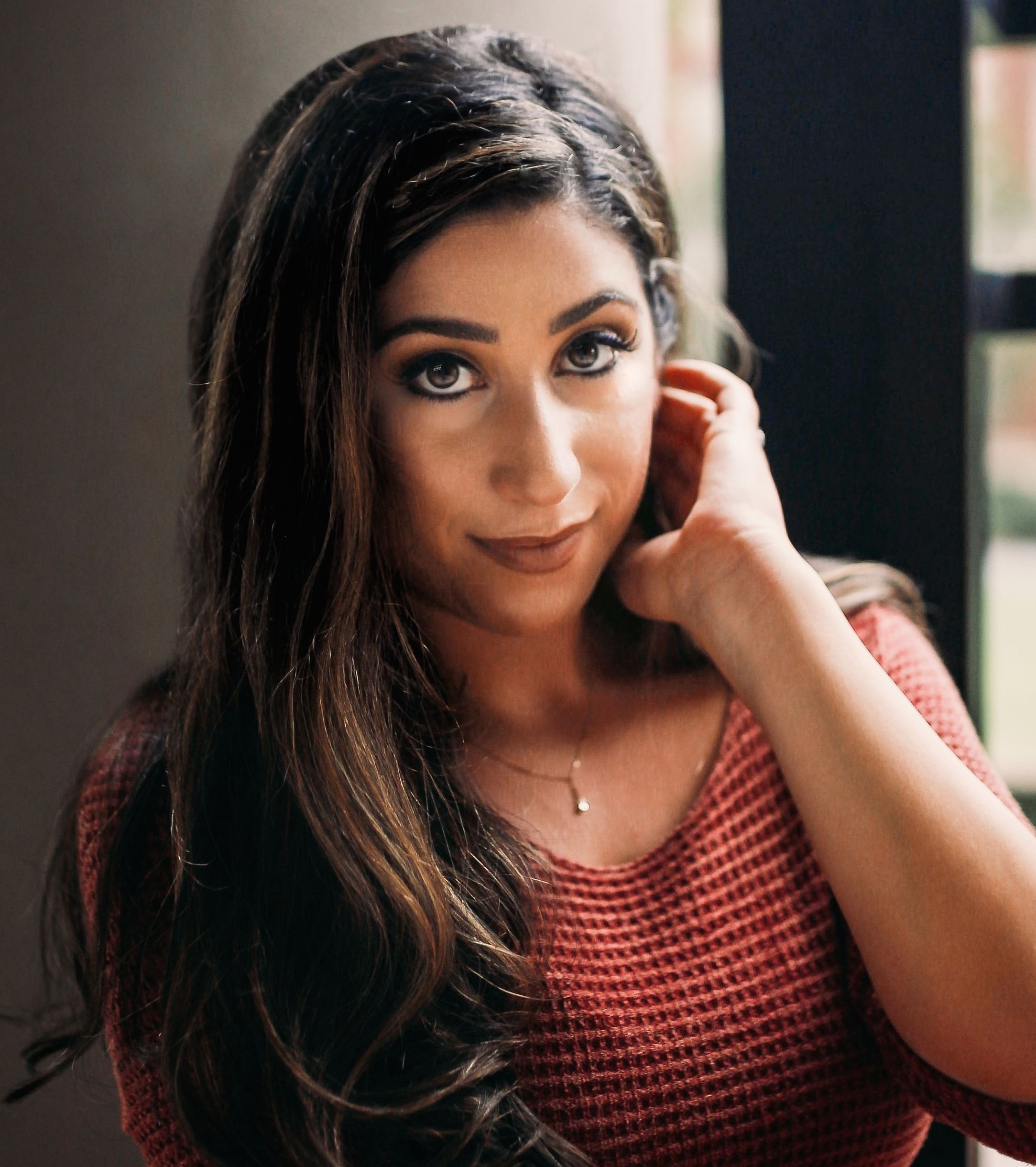 Elise Azkoul '09 is a professional singer who has performed all around the country. Not long ago, her fame was boosted by an appearance on Inside the NBA on TNT, where she surprised Shaquille O'Neal, singing her viral parody, "Thank U, Shaq.". She recently completed a successful Kickstarter campaign for her first album, which she is working on now. Stay tuned! You'll be hearing more from her soon. You can hear her sing and stay updated with Elise on her Instagram (@eliseazkoul), Facebook Fan page, and her website. We spent a morning listening to her voice in the Foundation office, while a winter storm raged outside. Her talent warmed our hearts. 
You can only have one: Rose's caramel corn, an ice cream cone from Jersey Junction, or a Yesterdog. Which do you choose?
JERSEY all the way baby! I also love Rose's.
What was your path from East Grand Rapids to where you are now in life?
After graduating from East, I went on to pursue a music degree (Wheaton College). I had an amazing college experience, and began singing professionally from there. I've had some unbelievable opportunities over the years from singing all over the country to getting married in 2015. My husband Michael and I currently live in Atlanta, GA. I am working on my first album right now, and I am so excited to see what 2019 has in store. Stay tuned, I can't wait to share it with you guys.
What specific thing did you learn in East that has enabled you to be successful?
Discipline, hard work, finding your passions, and the value of doing life in community.
What were you like in school?
Super social. Always popping jokes and trying to have fun with my friends!
Did you have a favorite teacher or class?
My favorite teacher of all time would have to be my 5th grade teacher, Eric Schweinzger at Wealthy. I don't think I could've dreamt up a better year in the classroom. I'll never forget creating a full length feature film on the Revolutionary War, putting on the legendary Spookhouse in the Wealthy theatre, the TREEHOUSE in our classroom, the four pianos in the back of the room for jam sessions, and so much more. I truly believe my 5th grade experience has led me to where I am today.
In high school, I loved Señora Mercado. She was the best Spanish teacher ever! I went on to study Spanish in college because of how much I learned with her. I also loved choir with Dr. Webb, English with Mrs. Michell...I could go on and on!
If you had to choose one moment in one location to serve as the signature moment of your East school experience, what would it be?
Man, this is a tough question. So many memories. From home football games to senior prom, I can't help but smile! My signature moment at EGR would probably have to be the first real solo I ever sang in 8th grade. It was in the middle school gym, and it was supposed to be a duet with a friend who just never showed up, haha! So I sang "If I Ain't Got You" by Alicia Keys, and I think that moment really set me up for my future as a singer. I got so much encouragement from my classmates and friends and it really propelled me forward, as I ultimately decided to pursue music full time.
What do you know now that you wish you'd known then?
When you look back, you'll remember the times with all your friends! Don't get so hung up on the little things, spend as much time with your friends as you can and make memories. And listen to your parents--they're usually right!
Do you stay in touch with many people from East Grand Rapids?
I do! I feel blessed to have had so many great friends from EGR. We get together over the holidays and whenever we're all home and it feels like no time has passed. The class of '09 was pretty special.
What advice do you have for young East alums who are just starting out?
Stay true to your passions. Deep down, you know what you were created to do--start doing it! Don't be afraid to put yourself out there. And be kind to everyone, no matter who they are.
Who else would you like us to have a virtual cup of coffee with?
Luke Glendening '07
Bonus question: What are you glad we didn't ask you about?
I'm glad you didn't ask me about being tardy for first period...or getting in trouble in choir with Dr. Webb...haha!