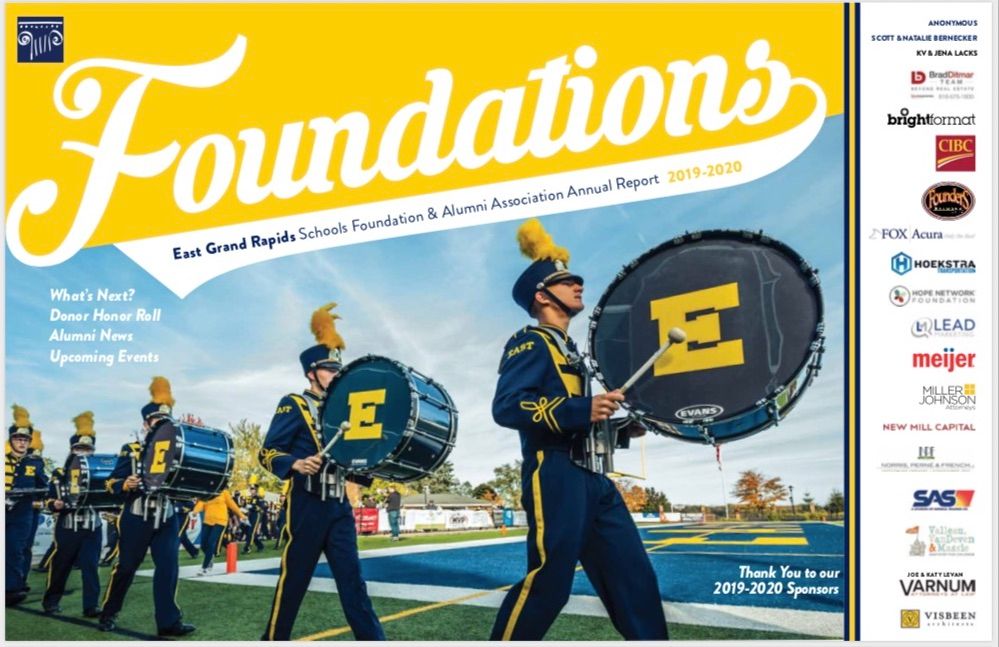 The headline on Foundation Executive Director Amy Stuursma's message in this year's Annual Report is, "What's Next?" The message was written months ago, but it certainly has added meaning today. 
In the time since the report was put together, the world has changed. "So much of our daily lives have been interrupted," Stuursma says. "We're all trying to get a handle on what's happening here in East, across the country, and around the world." 
One thing that hasn't changed is our community's commitment to our public schools. Evidence of that can be found in the hundreds of donors listed in the report. Parents and teachers, the young and not so young, alumni from near and far, all contributed to the Foundation in 2019.
Throughout the report, you'll also find examples of the extraordinary educational opportunities the Foundation provides for our students. The new Gone Boarding class, training for teachers at Columbia University's Teachers College, and the entire 8th grade getting to see "Hamilton" in Grand Rapids are just a few of those.
The report also serves as a reminder that even though the world has changed from the one we lived in a few months ago, it's also true that this isn't the world we'll live in a few months from now. The future is coming, and the future belongs to Pioneers. 
To see an online version of the report, visit the Annual Report page.