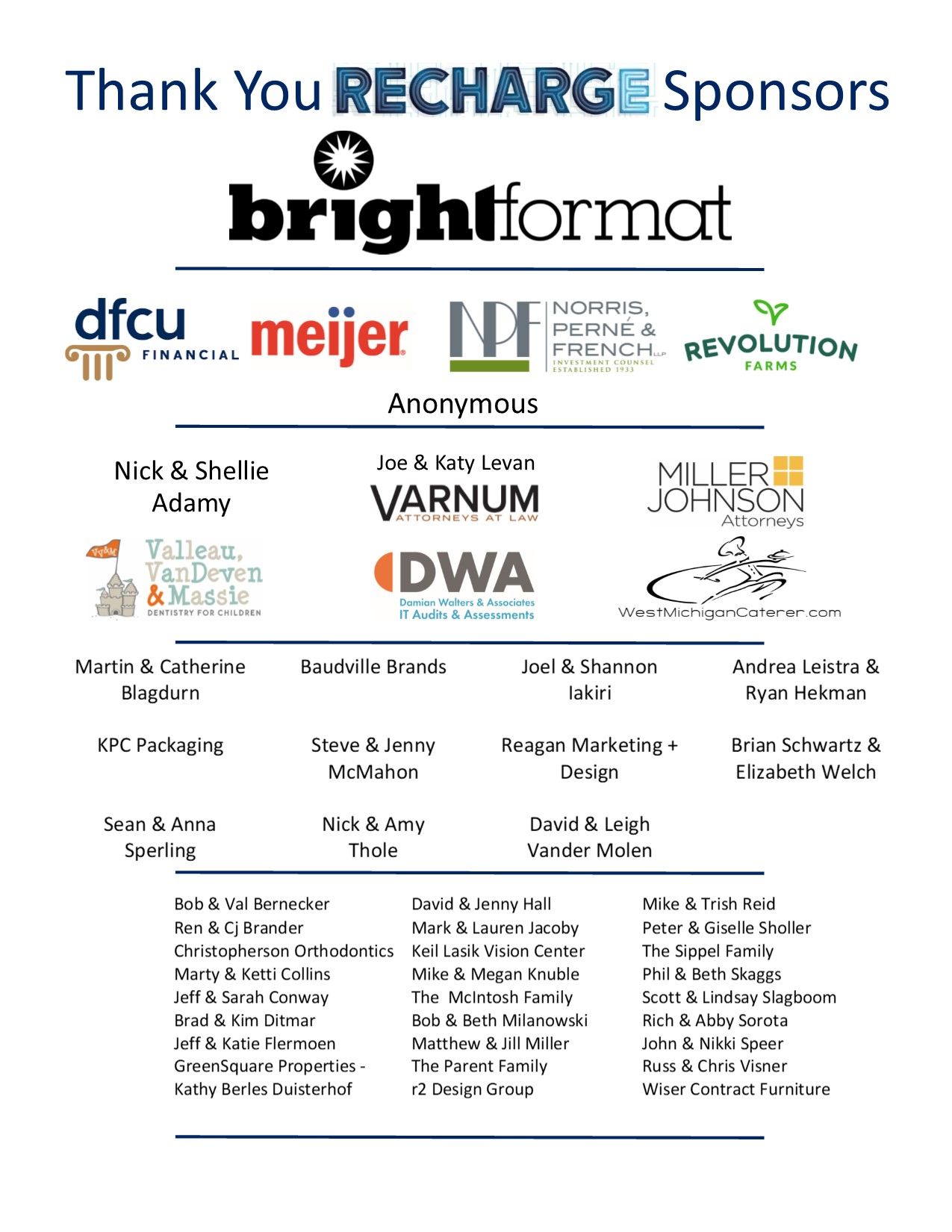 This isn't the world we lived in a month ago. It's changed. Nearly everything has been paused.
Our events are no different. Beginning with our Recharge! spring event, we're reimagining them to keep them relevant to this changing world. We're actively working to find ways to bring our East Grand Rapids Community together even when we have to be apart. New, innovative ways. When you're a Pioneer, that's what you do.
Because the future is coming. Just as this isn't the world we lived in a month ago, this isn't the world we're going to live in a few months from now. It's going to change again. And we want to be ready for that change. So we've decided to pause our event and reschedule it for a later date. This event may be virtual, it may be in person, it may be a combination of both. What we do know is that it will support the students of East Grand Rapids in the most meaningful way possible.
The sponsors listed on this page are helping us Recharge and be ready for the future. Together, we're investing in our students, because the future belongs to Pioneers.