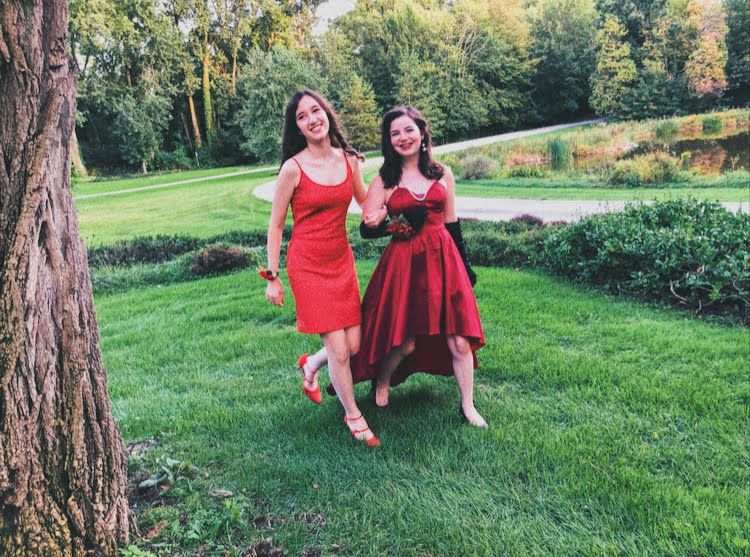 You can only have one: Rose's caramel corn, an ice cream cone from Jersey Junction, or a Yesterdog. Which do you choose?
Ice cream!
What are your plans after graduation?
College, of course. However, before that, checking off as much of my summer bucket list as I can.
What have you learned in East that will enable you to be successful?
Pushing yourself early can lead to a larger payoff in the end. However, one's mental health should come before school work. Apologies to the countless assignments I've fallen asleep on.
What were you like in school?
Independent, perhaps a bit archaic.
Did you have a favorite teacher or class?
Language and literature has always been my favorite class, but I grew to really love math in Mr. Dykstra's class.
If you had to choose one moment in one location to serve as the signature moment of your East school experience, what would it be?
Directing the student play in the little auditorium! It was thrilling to see so much hard work finally come together as a coherent project.
What do you know now that you wish you'd known when you were younger?
Nobody cares if you dress differently or wear funky makeup. Have fun and embrace the style you enjoy! Also, you can eat in costume. Just don't let the director catch you.
Who from East do you think you'll stay in touch with in the future?
All of the drama department! It's been amazing watching everyone grow into such a supportive and eccentric group. I'll be sure to visit for their shows.
What advice do you have for young East kids?
Peruse what makes you feel passionate and fulfilled. Your strong points may not be the same as other students and you shouldn't let the competitive nature of East stop you from being content.
Bonus question: What are you glad we didn't ask you about?
What's your favorite book? That's akin to asking me if I have a favorite child, and I guarantee the answer would be longer than you'd like to read.
Want to see more Celebrate Our Seniors Virtual Cups of Coffee? Visit the page.