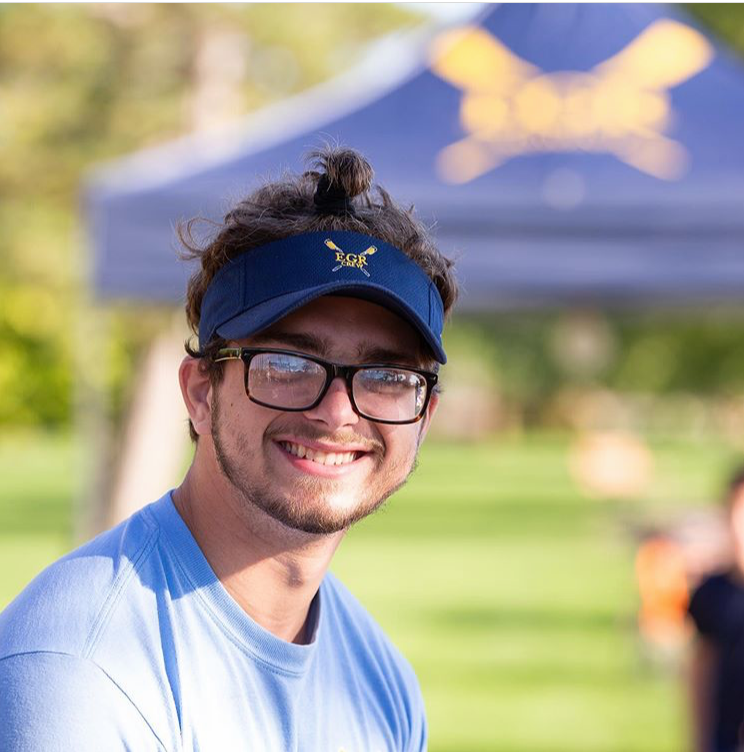 You can only have one: Rose's caramel corn, an ice cream cone from Jersey Junction, or a Yesterdog. Which do you choose?
It would 100% be a hard choice between a Yesterdog and a cone from Jersey. But I think I would have to go with Yesterdog.
What are your plans after graduation?
I plan on attending Adrian College for my next four years. I plan on continuing my rowing career.
What have you learned in East that will enable you to be successful?
I have learned more about what I think I want to do when I grow up.
What were you like in school?
I was an introverted class clown. I would always enjoy making people laugh, but other times I just wanted to be by myself.
Did you have a favorite teacher or class?
My favorite teachers were definitely Mr. Castillo, Mrs. Owens, and Mr. Wells. Without them I would probably not be the person I am today.
If you had to choose one moment in one location to serve as the signature moment of your East school experience, what would it be?
My signature moment in my East experience would be Senior Retreat. It is where I connected the most with my senior class and realized that this year was the beginning of the end.
What do you know now that you wish you'd known when you were younger?
People don't really care about what you do in your personal life, the music you listen to, your interests, etc. Be yourself.
Who from East do you think you'll stay in touch with in the future?
I hope to stay in touch with people that I rowed with, as well as some of the band kids. As well as my Tuba Cuties (Kaden, Ian, Jack)
What advice do you have for young East kids?
This is especially true this year. As much as you might complain about having to wake up to go to school at 7:40 5 days a week, you are going to miss it. I did not appreciate my senior year as much as I should have, and now I lost out on seeing friends every day, and my final sports season, graduation, etc. Don't take high school for granted.
Bonus question: What are you glad we didn't ask you about?
I'm glad I wasn't asked about the amount of money that I spent on going out to lunch during high school. I think that it would hurt me physically knowing the amount of money I spent on Pop Tarts alone.
Want to see more Celebrate Our Seniors Virtual Cups of Coffee? Visit the page.