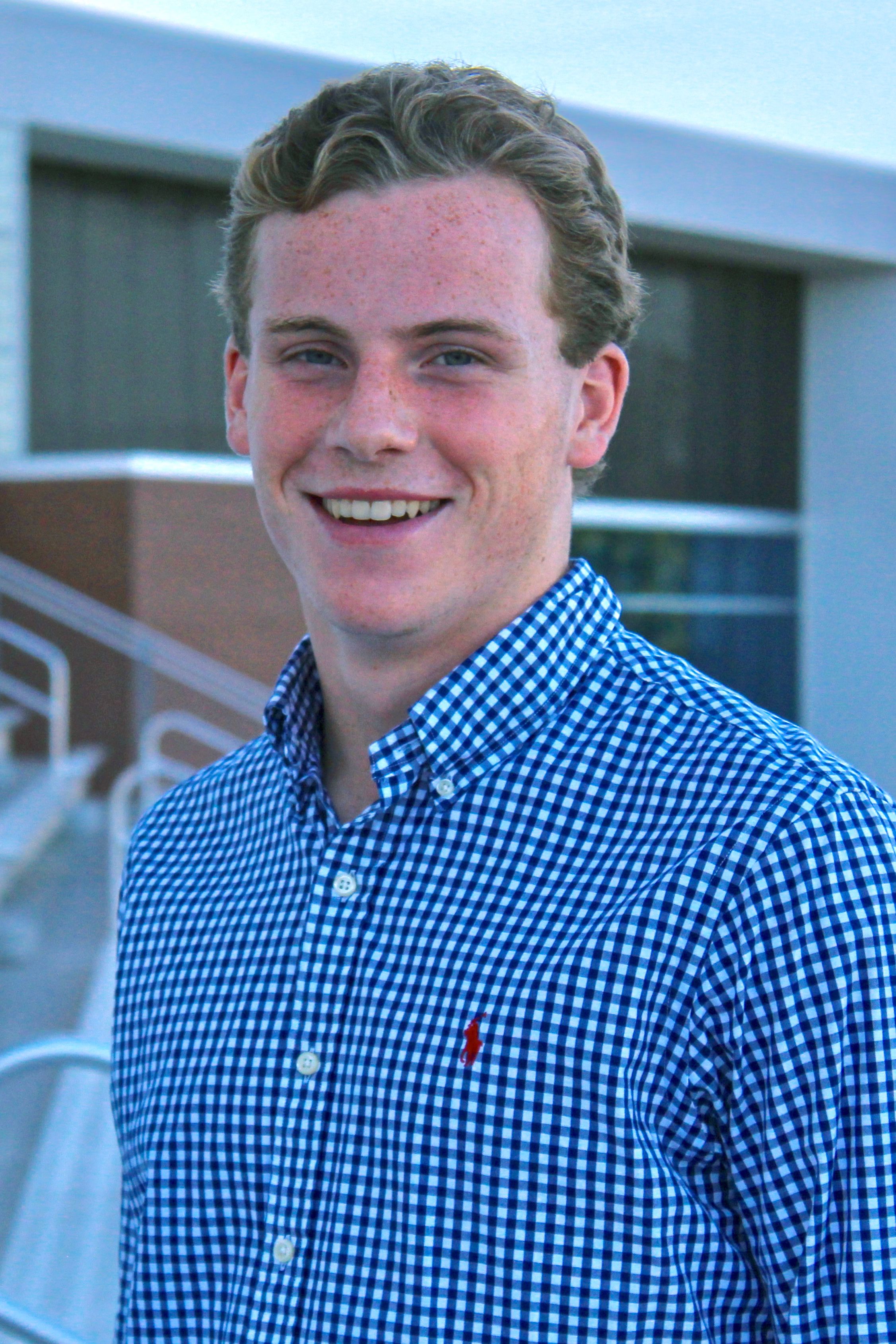 You can only have one: Rose's caramel corn, an ice cream cone from Jersey Junction, or a Yesterdog. Which do you choose?
I would choose ice cream from jersey junction, especially cake batter
What are your plans after graduation?
I am going to prepare to play football at Hope College in the fall
What have you learned in East that will enable you to be successful?
I have learned to work together and to surround yourself with good people who want the best for you
What were you like in school?
At first, I was very quiet and shy but when I made friends and got more comfortable I became more outgoing and engaging
Did you have a favorite teacher or class?
My favorite teacher would have to be Mr. Scheidel, who was my fifth grade teacher
If you had to choose one moment in one location to serve as the signature moment of your East school experience, what would it be?
The moment I would choose would be beating the middle school teachers in 8th grade in the annual students versus teachers basketball game right before Christmas Break. That was a moment I'll never forget because we made history!
What do you know now that you wish you'd known when you were younger?
I wish I would've known how nice the teachers and students were so I wasn't so nervous to be in high school.
Who from East do you think you'll stay in touch with in the future?
I will stay in touch with my football and basketball coaches and also my good friends Noah Moskal, Jake Fouch, Josh Weiss, Joey Freiburger and many others
What advice do you have for young East kids?
My advice I would give to young East kids would be to not put so much pressure on yourself whether it's sports, school, music, art, or whatever just have fun with it and enjoy it because before you know it, it'll be over.
Bonus question: What are you glad we didn't ask you about?
I'm glad you didn't ask about our most embarrassing moment at East.
Want to see more Celebrating Our Seniors Virtual Cups of Coffee? Visit the page.