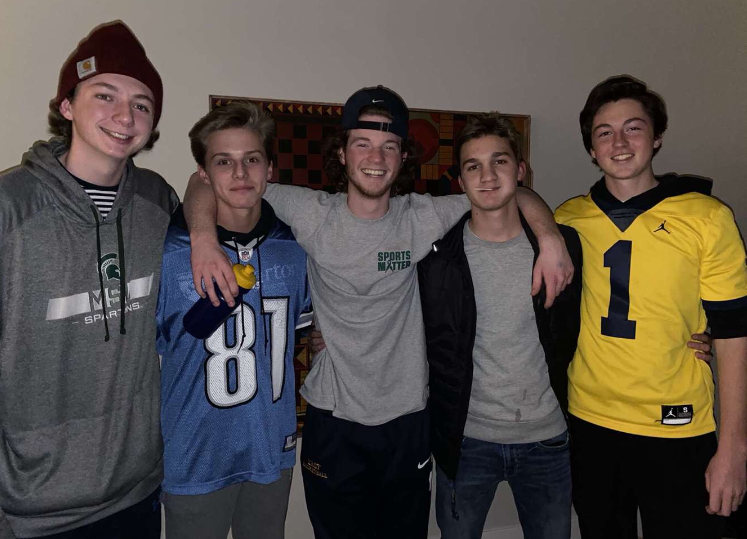 You can only have one: Rose's caramel corn, an ice cream cone from Jersey Junction, or a Yesterdog. Which do you choose?
Ice cream from Jersey.
What are your plans after graduation?
Go to WMU and double major in finance and accounting.
What have you learned in East that will enable you to be successful?
How to manage my time, through playing sports and having class work.
What were you like in school?
I was goofy, very outspoken and answered a ton of questions asked by teachers. Loud, sleepy but I'd like to think that I was always nice to everyone.
Did you have a favorite teacher or class?
Mr. Trapp
If you had to choose one moment in one location to serve as the signature moment of your East school experience, what would it be?
Winning the conference for JV basketball or a couple of the tournaments that we won on JV golf.
What do you know now that you wish you'd known when you were younger?
To not take things for granted, especially school.
Who from East do you think you'll stay in touch with in the future?
Bradey Haulenbeek, Will Robson, Joey Freiburger and Sean Coney.
What advice do you have for young East kids?
Make sure you study your freshman year because just as everyone says, it's easy to bring your GPA down and hard to bring it back up.
Bonus question: What are you glad we didn't ask you about?
I didn't have a clue what to expect in the beginning of this, so nothing specific.
Want to see more Celebrating Our Seniors Virtual Cups of Coffee? Visit the page.