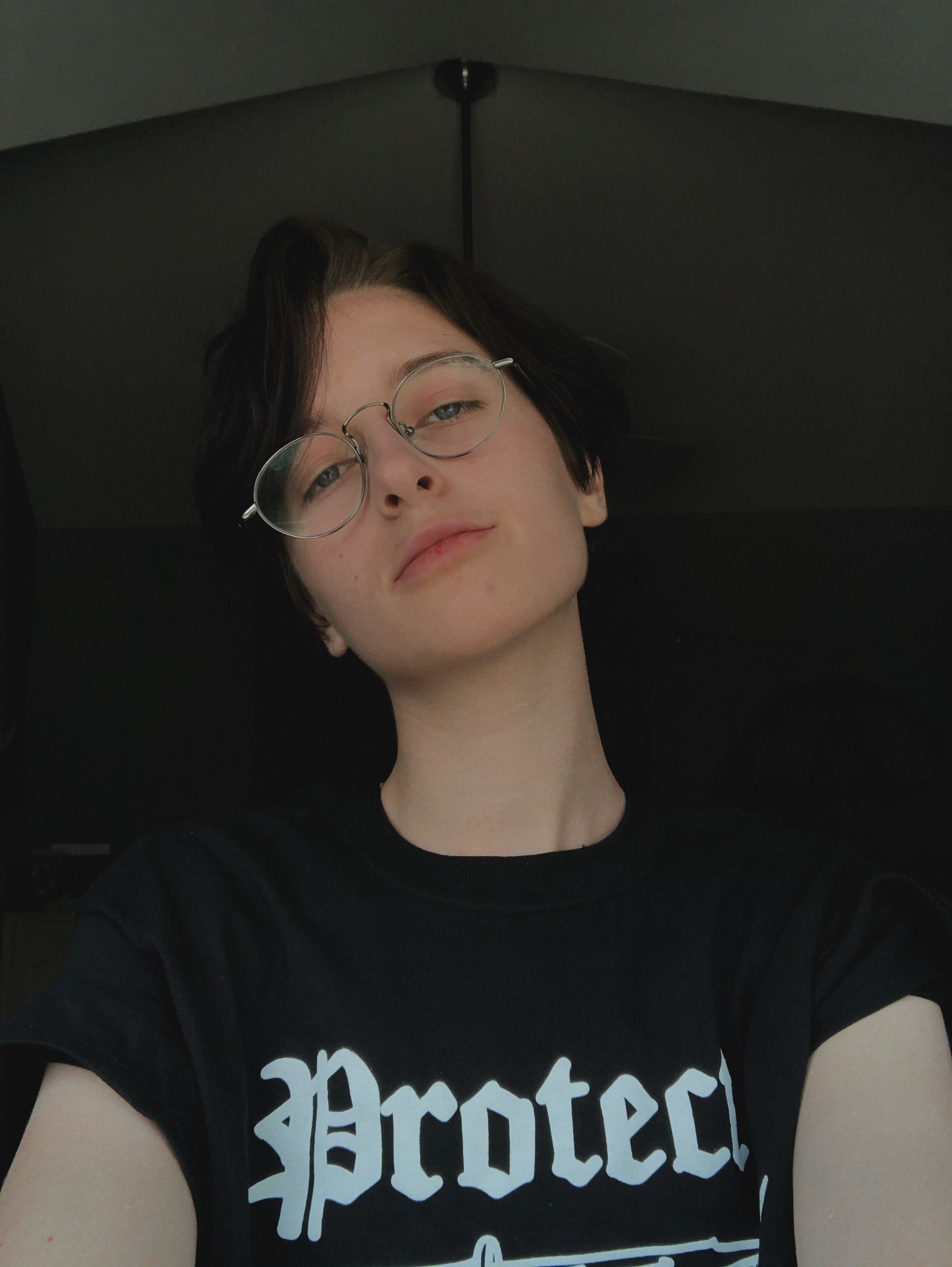 You can only have one: Rose's caramel corn, an ice cream cone from Jersey Junction, or a Yesterdog. Which do you choose?
Jersey ice cream cone.
What are your plans after graduation?
I'd love to be able to start fresh in college and work on improving my artistic abilities!
What have you learned in East that will enable you to be successful?
The importance of maintaining a schedule and communication, as well as improve my writing skills.
What were you like in school?
I was quite shy and soft spoken in my early years of high school, but later on I learned to open up and become myself :)
Did you have a favorite teacher or class?
My favorite class was Health! (Paired with my favorite teacher, Mrs. RietKerk).
If you had to choose one moment in one location to serve as the signature moment of your East school experience, what would it be?
The PAC definitely, specifically when I'd help curate drama productions!
What do you know now that you wish you'd known when you were younger?
If I could tell my younger self one thing, it would be to stop caring what other people think of you.
Who from East do you think you'll stay in touch with in the future?
Let's just say, a lot of folks
What advice do you have for young East kids?
Everyone goes at their own pace, don't feel like you are falling behind because chances are you're right on track.
Want to read more Celebrating Our Seniors Virtual Cups of Coffee? Visit the page.