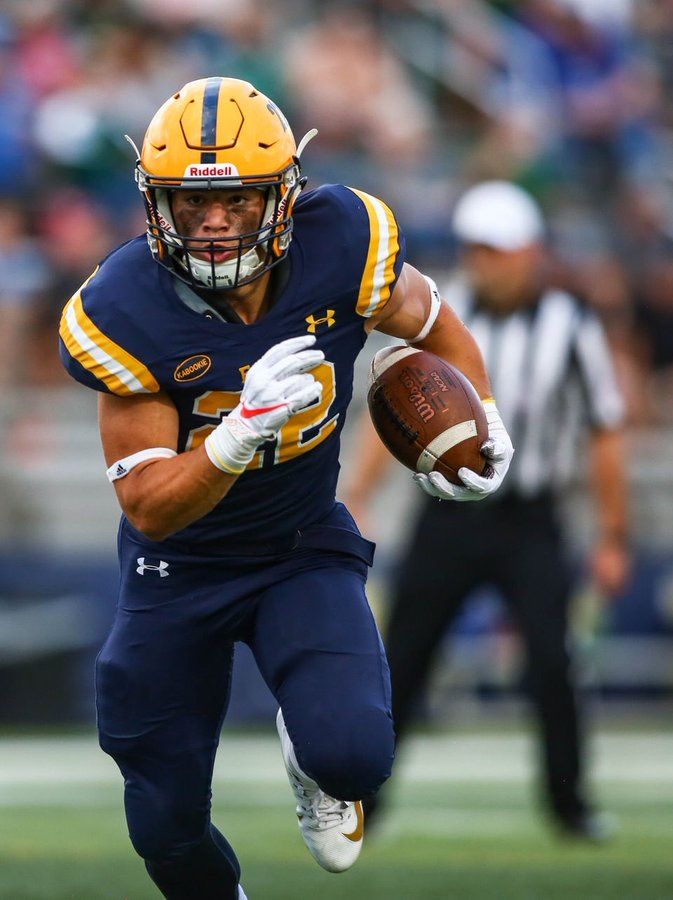 You can only have one: Rose's caramel corn, an ice cream cone from Jersey Junction, or a Yesterdog. Which do you choose?
Yesterdog.
What are your plans after graduation?
I'm going to Central Michigan to study business and play football and wrestle.
What have you learned in East that will enable you to be successful?
To do things at a high level and to always try my best.
What were you like in school?
I was a bit noisy at times and loved to joke around but I was serious when I needed to be and got my work done.
Did you have a favorite teacher or class?
Either Mr. Vandenbrink and Mr. Sirois.
If you had to choose one moment in one location to serve as the signature moment of your East school experience, what would it be?
Winning the district title in football against an undefeated Byron Center team.
What do you know now that you wish you'd known when you were younger?
That the East community is very powerful and they will always have your back and people want to see you succeed.
Who from East do you think you'll stay in touch with in the future?
Henry Wassink, Aidan Callahan, Kelly Murray, Billy Bernecker, Jack Mundell, Eran Marx and some others.
What advice do you have for young East kids?
Make the most of high school. You never know when it could be taken away!
Bonus question: What are you glad we didn't ask you about?
My regrets.
Want to read more Celebrating Our Seniors Virtual Cups of Coffee? Visit the page. And to help educate the next Pioneers during this crisis, contribute to One East.