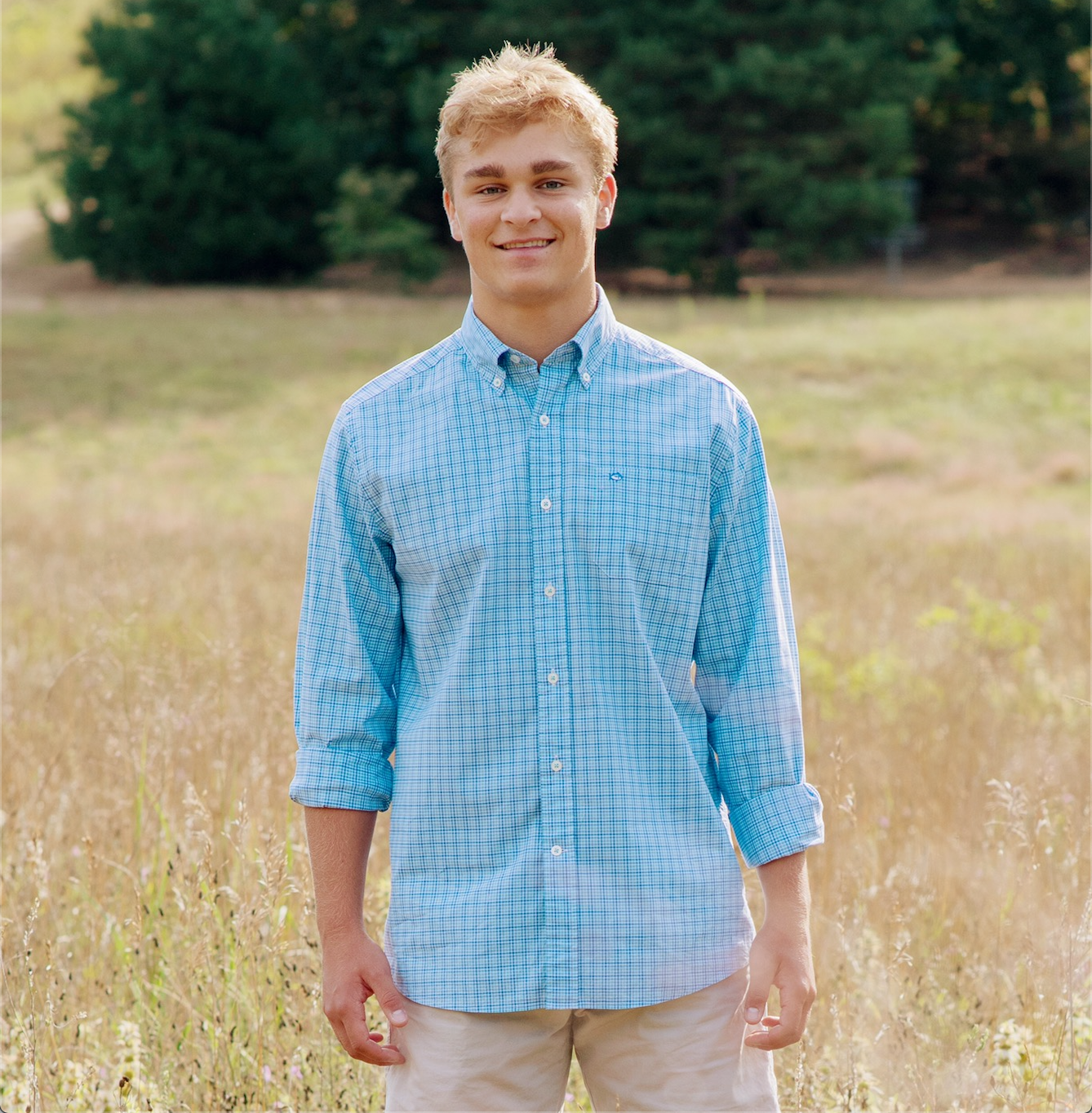 You can only have one: Rose's caramel corn, an ice cream cone from Jersey Junction, or a Yesterdog. Which do you choose?
I would choose Yesterdog. Yesterdog is by far the best choice on this list for two main reasons: the taste and the experience. A trip to Yesterdog is so unique and the dogs are out of this world. Jersey Junction provides a great experience/atmosphere that is also very special, but in my opinion the ice cream at Jersey is equivalent to any other ice cream shop.
What are your plans after graduation?
After graduation I am going to Miami University (Ohio) to study at the Farmer School of Business. As of right now I am interested in marketing and entrepreneurship, but that could very well change.
What have you learned in East that will enable you to be successful?
I have learned the importance of building connections. Growing up in EGR has taught me that it is very beneficial to have strong relationships with mentors and peers. In the future, it will be a priority of mine to continue to create connections with various types of people all across the country. It is my hope that this will enable me to find success.
What were you like in school?
I was an above average student that enjoyed talking and getting to know classmates. I never went above and beyond with school work, but I completed most of my work. I liked going to school mainly because I appreciated the relationships formed in the classroom.
Did you have a favorite teacher or class?
My favorite teacher is Dr. Borst. I had him for four years and had a blast in Madrigals my senior year. I also have to mention Mr. Stabile. I had Stabile seventh hour for AP Lit. Initially I was not looking forward to AP Lit with Stabile, because it was a difficult class at the end of the day, but as time progressed he managed to blow my mind and I grew to look forward to his teaching each day.
If you had to choose one moment in one location to serve as the signature moment of your East school experience, what would it be?
Beating Lowell 42-14 my senior year in the first round of the playoffs at Memorial Field.
What do you know now that you wish you'd known when you were younger?
I wish I knew that Corona Virus would limit my senior year. #F
Who from East do you think you'll stay in touch with in the future?
I plan on staying in touch with my closest buddies, teammates, and coaches.
What advice do you have for young East kids?
EGR is like no other community. Take advantage of the resources.
Bonus question: What are you glad we didn't ask you about?
Interceptions.
Want to read more Celebrating Our Seniors Virtual Cups of Coffee? Visit the page. And to help educate the next Pioneers during this crisis, contribute to One East.