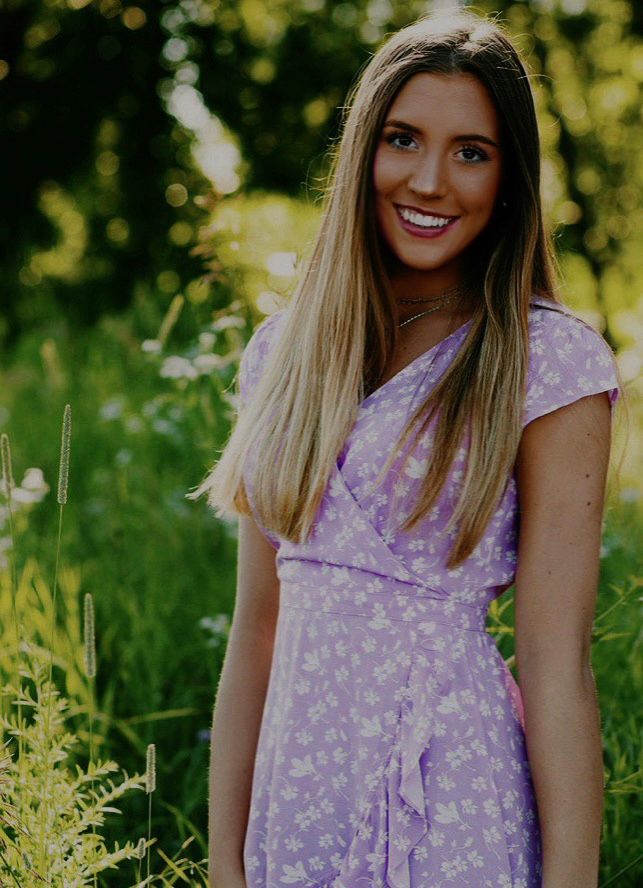 You can only have one: Rose's caramel corn, an ice cream cone from Jersey Junction, or a Yesterdog. Which do you choose?
Yesterdog because it's a really fun place to go with friends and is always open super late so it's the perfect place for a late-night snack.
What are your plans after graduation?
I plan on attending Michigan State University and majoring in either PR/Communications or Journalism!
What have you learned in East that will enable you to be successful?
I have learned how important it is to be inclusive and to always try to be a friendly face so that everyone feels like they're appreciated and welcome :)
What were you like in school?
I'd say it changed quite little bit, but overall I just enjoyed all the time I could laughing with my friends and liked being as involved as possible!
Did you have a favorite teacher or class?
My favorite teacher this was either Mrs. Edleman or Mrs. Miller. Both of them make learning fun and are super supportive and patient with all of their students. Going to miss them!
If you had to choose one moment in one location to serve as the signature moment of your East school experience, what would it be?
One would probably be at senior retreat when everyone performed their dances and then all got on stage and danced together! I also loved the senior cookout because so many people came and it got everyone excited for senior year together.
What do you know now that you wish you'd known when you were younger?
I wish I would've known that time goes by so much faster than you'd think and that it's important to make the most of every moment!
Who from East do you think you'll stay in touch with in the future?
I hope to stay in touch with a lot of people, especially ones from my grade because I've loved getting to know everyone so much! I also think I'll always be close with the friends I have now because we've stuck together since elementary school and they're all the best people.
What advice do you have for young East kids?
Go to everything you can! Whether that be sports games, musicals, or really anything that'll bring you together with other people because it makes high school so much more fun/memorable.
Bonus question: What are you glad we didn't ask you about?
I'm glad you didn't ask me about something I'd change or something I didn't like, because I've learned so much from these past four years and wouldn't change anything!!
Want to read more Celebrating Our Seniors Virtual Cups of Coffee? Visit the page. And to help educate the next Pioneers during this crisis, contribute to One East.