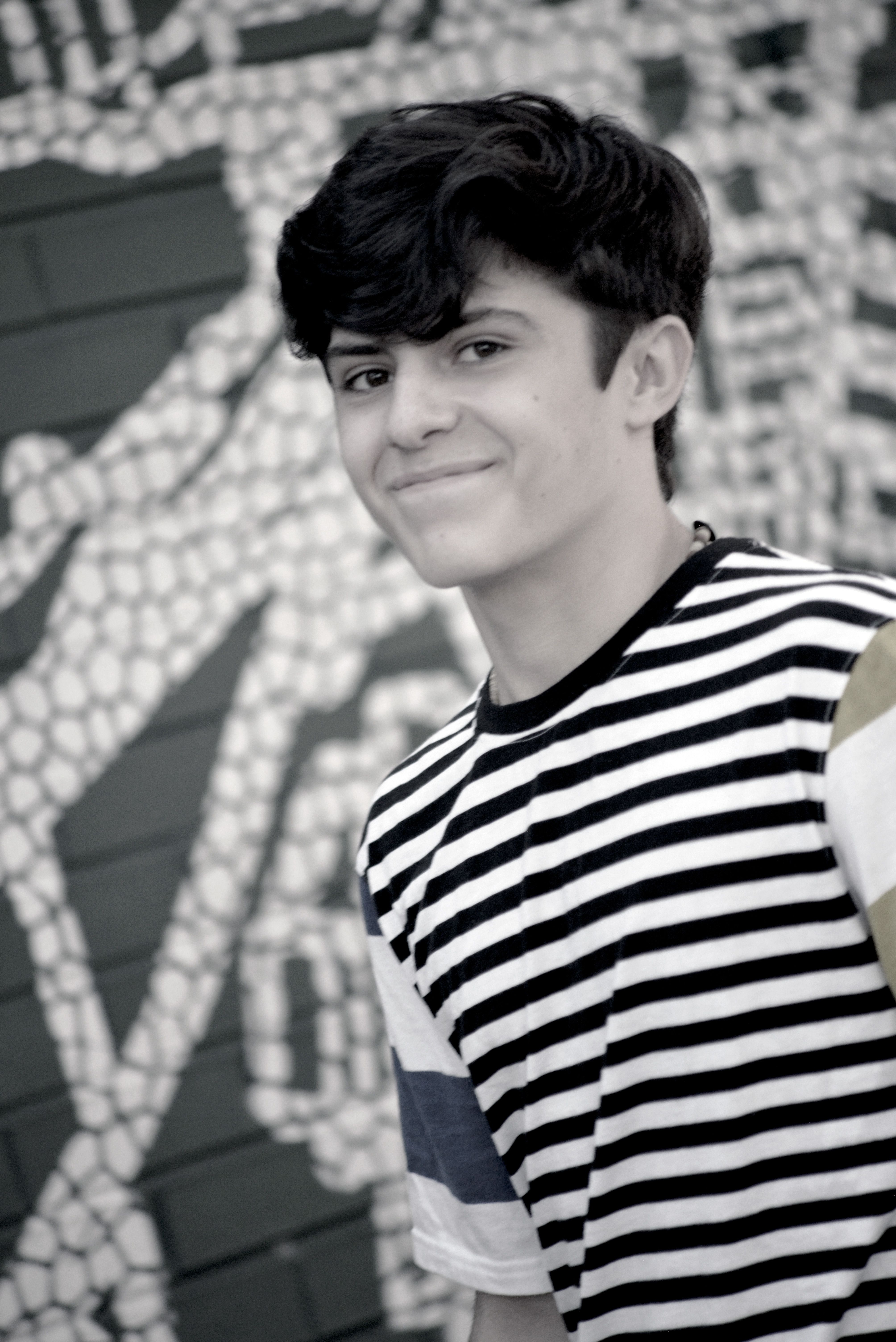 You can only have one: Rose's caramel corn, an ice cream cone from Jersey Junction, or a Yesterdog. Which do you choose?
Yesterdog 100%.
What are your plans after graduation?
I plan to continue studying music at GRCC and then hopefully transfer to Michigan State or Michigan.
What have you learned in East that will enable you to be successful?
I think something I've learned in East that will enable me to be successful is the hard work from teachers to prepare me for college. Some of the strategies and techniques they have given me give me confidence that I can make it through my next years of school.
What were you like in school?
In school I was always pretty quiet. I had my headphones on in the hallway and during work time. I had 1-2 friends in a couple classes.
Did you have a favorite teacher or class?
I think my favorite class this year was probably AP Psychology. Although it was very hard, I had a lot of fun learning it and it was interesting. Some of my favorite teachers this year were Mr. Faber, Ms. Miller, Ms. Elderkin, and Mr. Kawel.
If you had to choose one moment in one location to serve as the signature moment of your East school experience, what would it be?
I think the signature moment of my East school experience would have to be when the football game got rained out. Me being the center snare this year, played with the drumline in the gym with the whole student section watching and going crazy. That was probably the most fun football game and experience I've had.
What do you know now that you wish you'd known when you were younger?
I wish I knew to enjoy school while it lasted. It flies by so quick and even got cut short, so it would've been nice to know.
Who from East do you think you'll stay in touch with in the future?
I think I will stay in touch with some of my teachers and definitely most of my friends.
What advice do you have for young East kids?
Live in the moment. Don't rush to become a senior because trust me, it will come way too soon and you'll ask why you didn't enjoy where you were at before.
Bonus question: What are you glad we didn't ask you about?
I was glad you didn't ask me some hard Pre-Calc question or something.
Want to read more Celebrating Our Seniors Virtual Cups of Coffee? Visit the page. And to help educate the next Pioneers during this crisis, contribute to One East.