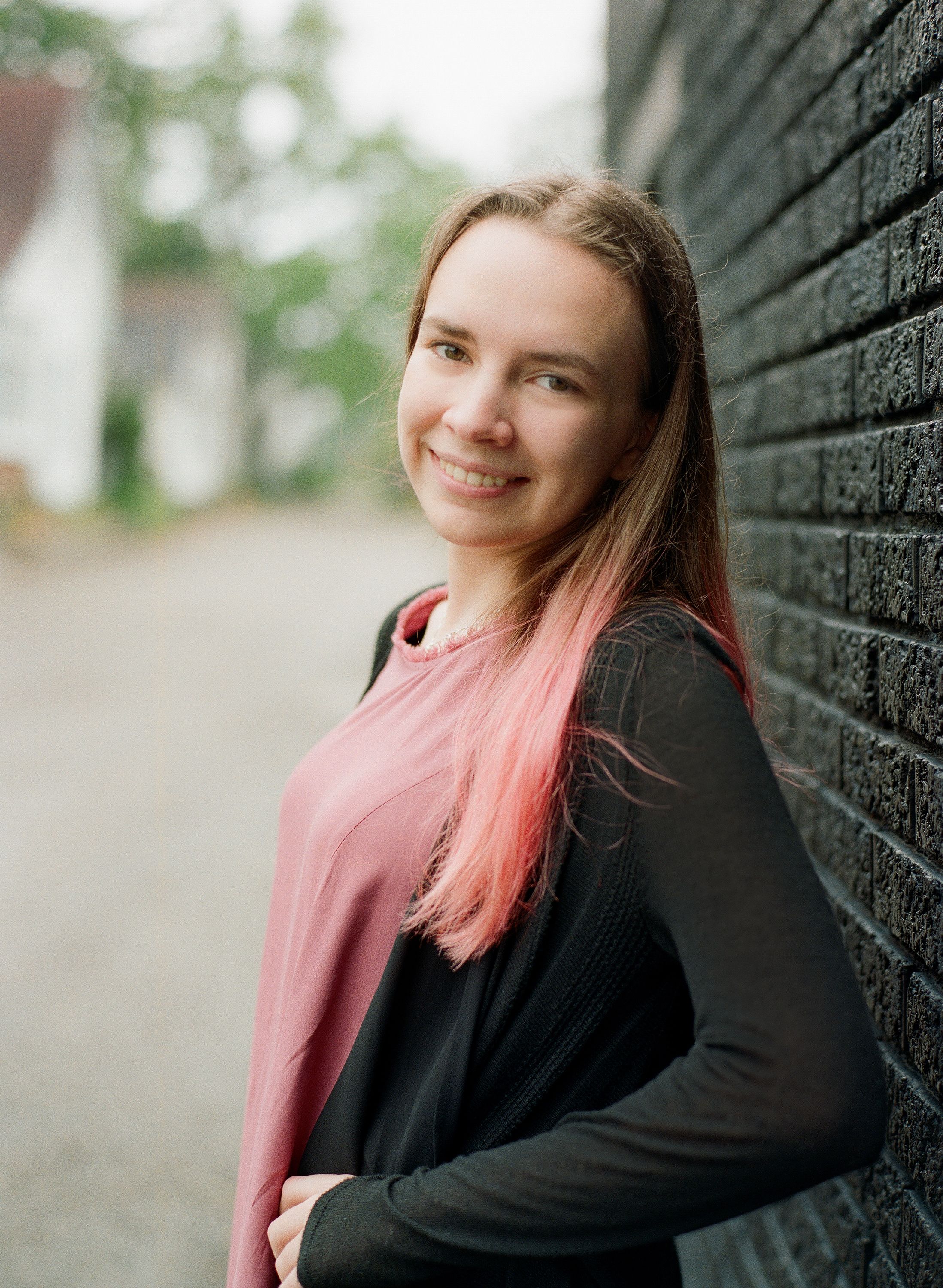 You can only have one: Rose's caramel corn, an ice cream cone from Jersey Junction, or a Yesterdog. Which do you choose?
Jersey.
What are your plans after graduation?
Go to GVSU.
What have you learned in East that will enable you to be successful?
I have learned how to work with a group of people better and how to communicate with people better.
What were you like in school?
When I was a freshman I was really shy. Then my friends dragged me to the drama department and I opened up a lot more and started talking more.
Did you have a favorite teacher or class?
Mrs. Hillyard. I love having her for orchestra. She was the reason I stayed with orchestra.
If you had to choose one moment in one location to serve as the signature moment of your East school experience, what would it be?
I think anything in the Little Aud, I was there for play practice a lot and got up to a lot of fun stuff.
What do you know now that you wish you'd known when you were younger?
There are a lot of nice people that you will meet if you just trust your friends enough for them to introduce you to people.
Who from East do you think you'll stay in touch with in the future?
Hopefully all of my friends!
What advice do you have for young East kids?
Just be yourself, and don't worry too much. Most of the time it's not worth worrying about.
Want to read more Celebrating the Class of 2020 Virtual Cups of Coffee? Visit the page.