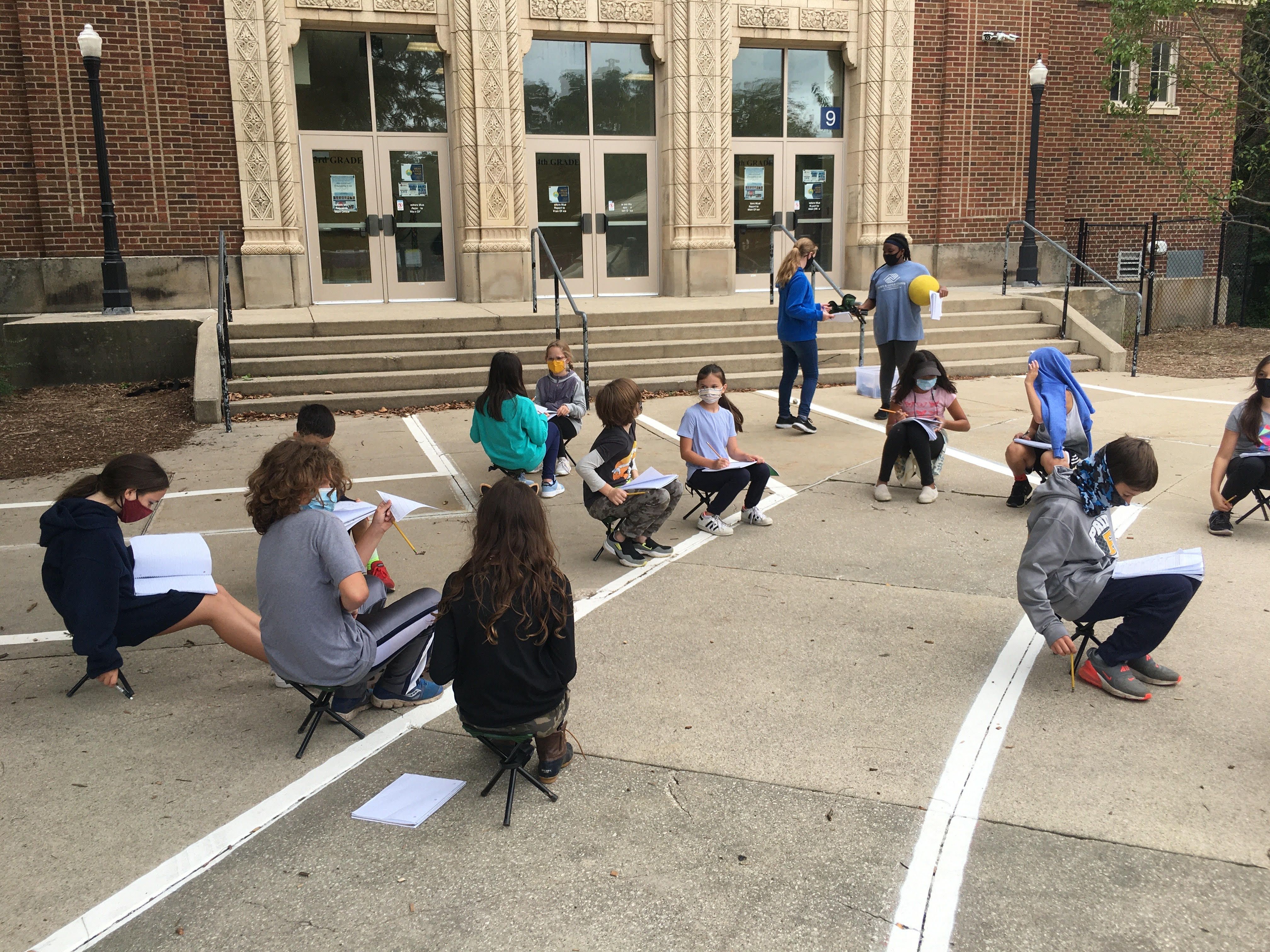 Fifth graders at Breton Downs, Lakeside and Wealthy have been spending some extra time in the great outdoors this fall. In keeping with efforts to socially distance and spend as much time outside as possible, classes have been taking advantage of mild temperatures to get some fresh air while they learn.
Elementary teachers Megan Miller, Kaelynn Benham, and Bridget Rieth applied for the grant in the fall of 2016. The Foundation's board of directors approved the grant for $1,053 that November.
"Our outdoor classroom grant was to purchase camp stools for students to use, and we've been using them consistently this fall so far!" says Miller, who teaches fifth grade at Wealthy. "From science classes, where we are observing our 'adopted' plants up close and small group work sitting in circles to confer with each other outside, to using them for whole class team meetings in a distanced format in the field so we can take off our masks and have lunch, they've been very handy." 
The outdoor classroom grant is just one example of how grants approved by the Foundation years ago are being put to use in our changing schools. This school year, with the Foundation devoting all its contributions to protecting vital school programs, there are no plans to approve new grants. Even so, grants from recent years continue to pay big dividends for our students and our schools.