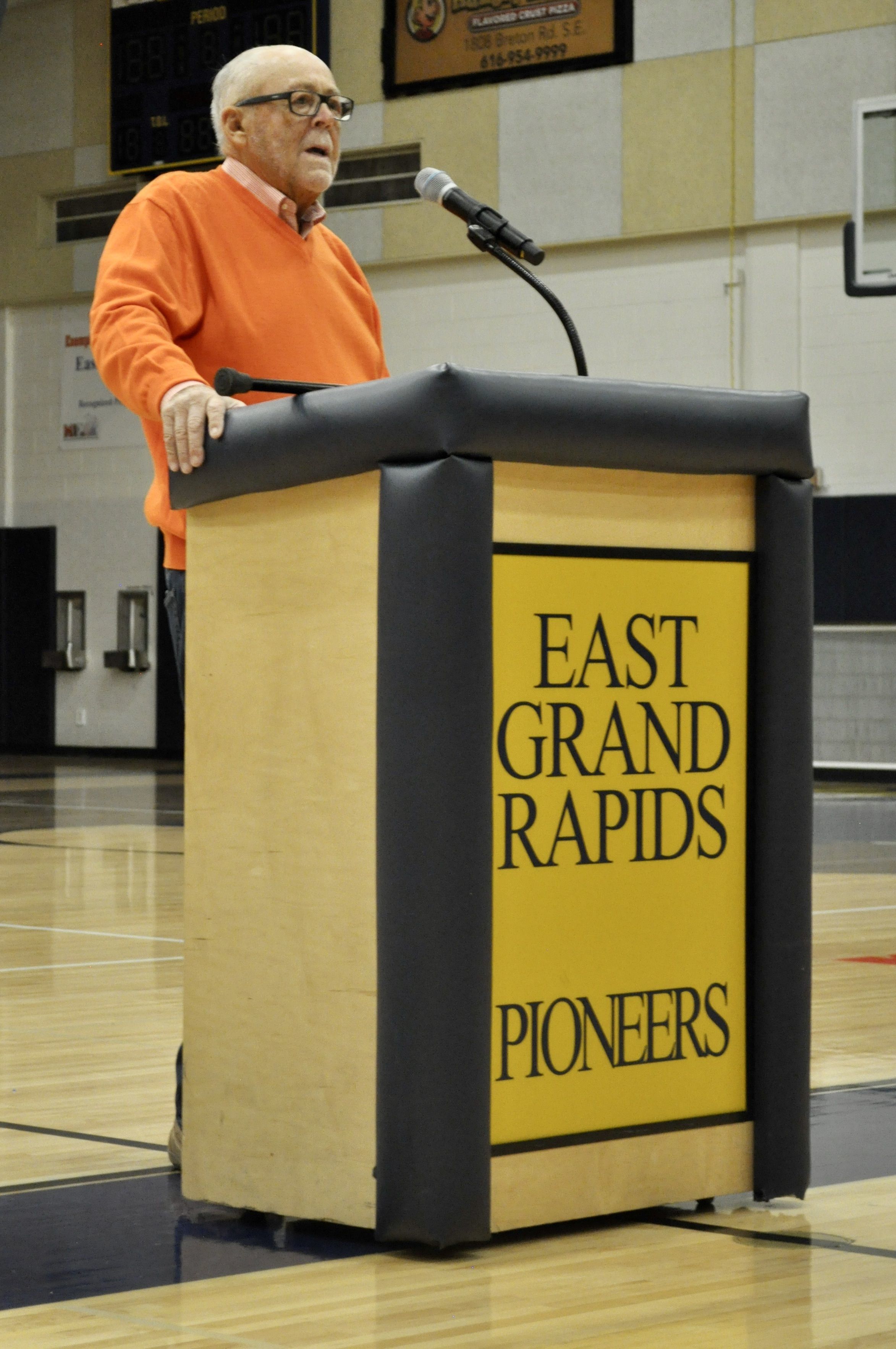 Philanthropist and former U.S. Ambassador to Italy Peter Secchia passed away Wednesday, October 21. He was 83.
Secchia was the former CEO of Universal Forest Products and was actively involved in numerous projects in west Michigan through Grand Action and Michigan State University. You can read his full obituary on mlive.
Secchia's connection to the East Grand Rapids Schools Foundation came through the Jimmy Gerken Fund, which he originated. 
The Jimmy Gerken Fund was established to remember Jimmy and his value of human dignity, while ensuring that EGR athletics and co-curriculars—the activities Jimmy loved most— remain an integral part of our students' education by providing enhancements that are not possible in the general school district budget. With this fund, our students will continue to experience personal excellence, just as Jimmy would have wanted.
The Foundation's annual golf outing, The Gerken Open, supports The Jimmy Gerken Fund, current athletic department needs, and Kabookie Week, the annual week-long celebration of all that Jimmy stood for: compassion, competition, and doing one's personal best.
"During his lifetime, Peter Secchia was committed to continuing the life and character of Jimmy Gerken," says EGRSF Executive Director Amy Stuursma. "He spoke passionately about Jimmy at Kabookie Week student assemblies because he wanted today's students to know what Jimmy represents in our community and the importance of perpetuating Jimmy's character." 
As the mission of the Jimmy Gerken Fund states, "Every child learns life lessons on the playing field or stage, where lasting friendships are formed and the values of teamwork, fair play, and commitment to achieve one's personal best can be experienced. No one exemplified these values better than Jimmy Gerken. The self-appointed manager of every EGR team and biggest fan of every performance, Jimmy was a caring friend to everyone fortunate enough to meet him."
Stuursma adds, "Through his connection to the Foundation, Peter Secchia ensured that Jimmy Gerken will always be remembered, and certainly Peter will be remembered forever as well."