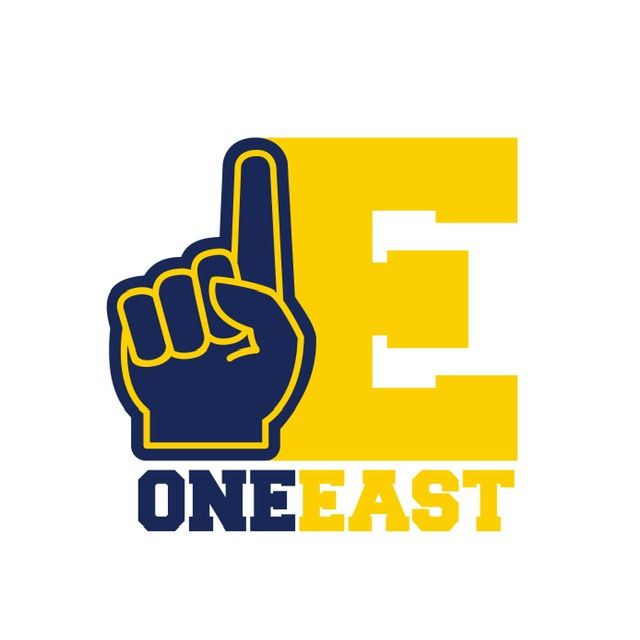 "Thank you!"
That's not coming from us. That's coming from our schools. It's coming from our teachers, students, administrators, staff, and families. Thank you for supporting One East!
In 45 days this summer, One East raised more than $450,000 to help our schools make it through the budget crisis caused by COVID-19. Organized by the Foundation, One East brought together organizations like the EGR Community Foundation, PTO's, teams, families and booster groups. 
Together, we were able to average more than $10,000 a day in donations, all without being able to gather for a party or a committee meeting. Because state and federal funding is still uncertain, we still don't know the specific target for the amount of money needed. But, when the story of how our community rallied to make it through this pandemic is written, one chapter will read that when our schools told us they needed our help, we answered their call. 
One East is only one part of the support the Foundation will give to our schools this year. Thanks to our donors and the strong base of the Foundation's endowment, the Foundation will be able to contribute an additional $334,000 to our schools this school year to fund vital programs. We're also funding more than $24,000 in professional development for our teachers, and we provided $54,000 to the district to purchase state of the art robotic air sanitizing machines to help make the return to school safer. Together with the $462,000 raised through One East, that means the Foundation and its supporters will provide our schools with more than $870,000 this school year. 
Thank you to our donors. Thank you to our volunteers who held garage sales and collected and returned more than 150,000 bottles and cans. Thank you to the kids who baked cakes and sold flowers to support the schools they love. 
Online donations have stopped, but if you still want to donate to One East, you can do so by mailing a check made out to "EGRSF" to 2915 Hall Street SE, Grand Rapids, Michigan 49506.
Thank you, to all of you from all of us!