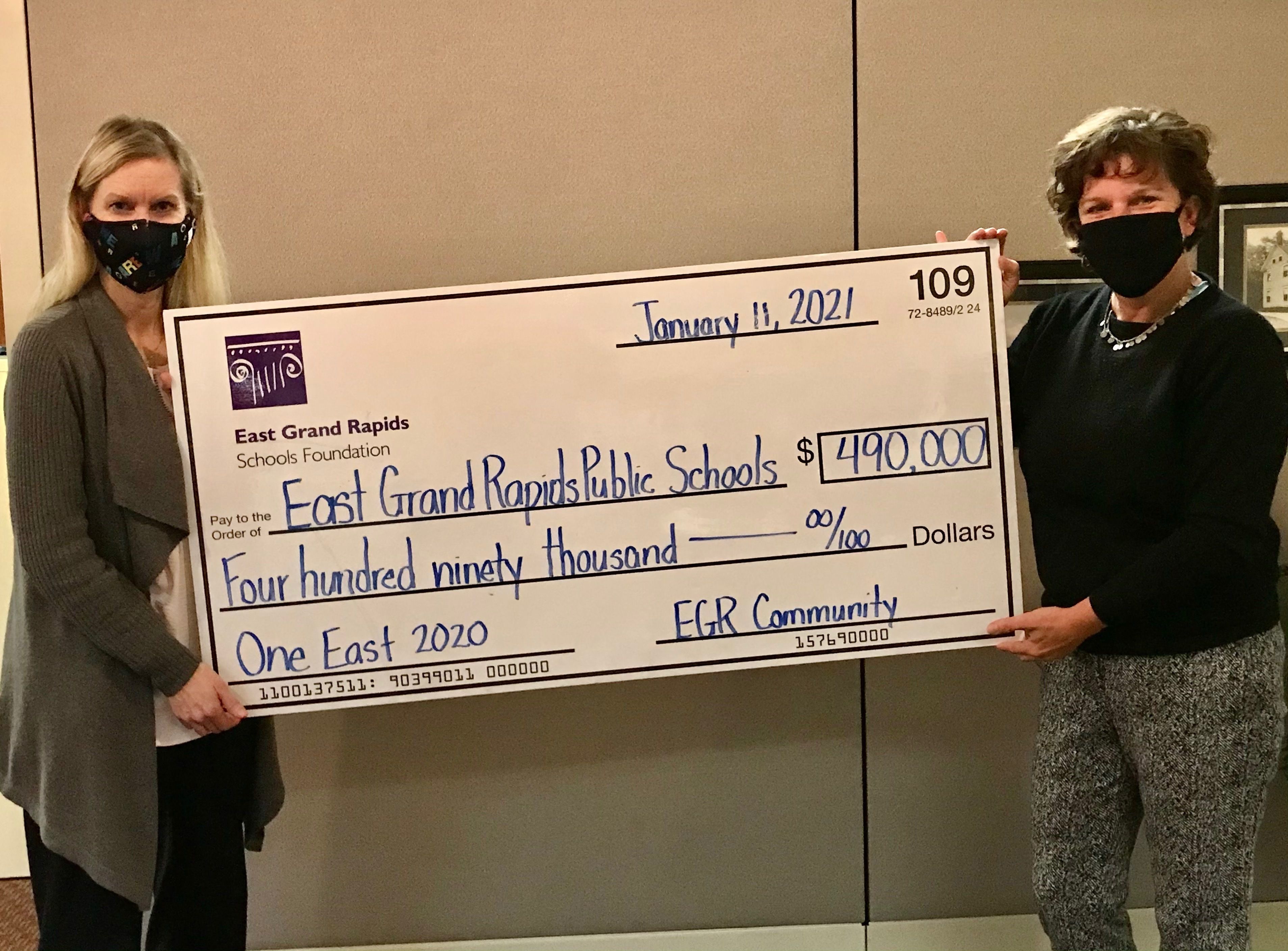 At the January 11th Board of Education meeting, East Grand Rapids Schools Foundation Executive Director Amy Stuursma presented the EGRPS with a check for all $490,000 of the money raised through last summer's community-wide One East campaign.
The money is already at work, helping fund the new, improved elementary paraeducator program, in-person and virtual learning at all our schools, student programming and lots more. One East funds will enable the district to offer courses that might otherwise have been eliminated. The money will also provide student technology and devices.
Thank you to everyone--from donors to yard sale volunteers to individual fundraisers--who helped make One East an incredible success.