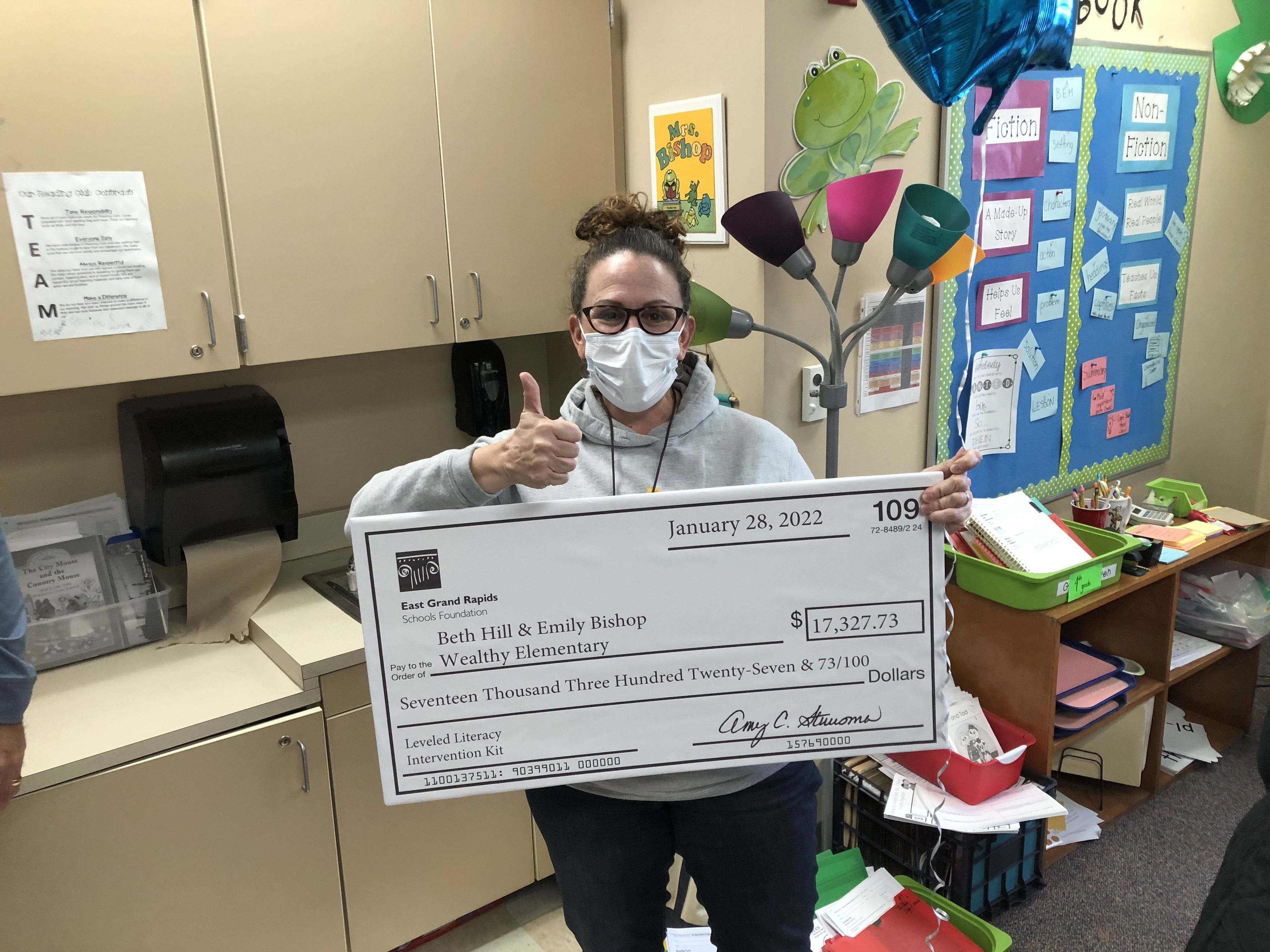 Thanks to our donors, the East Grand Rapids Schools Foundation approved nearly $100,000 in classroom enhancement grants at its board meeting last week.
The grants will benefit students at all three elementary schools, the middle school, and the high school. On Friday, representatives from the Foundation got to do one of our favorite activities of the year: presenting giant checks to the people who had applied for the grants. Their excitement, along with the enthusiasm of their students, is incredibly rewarding.
To get a sense of the event, you can watch this highlight video.
Thank you, Foundation donors, for making it all possible!