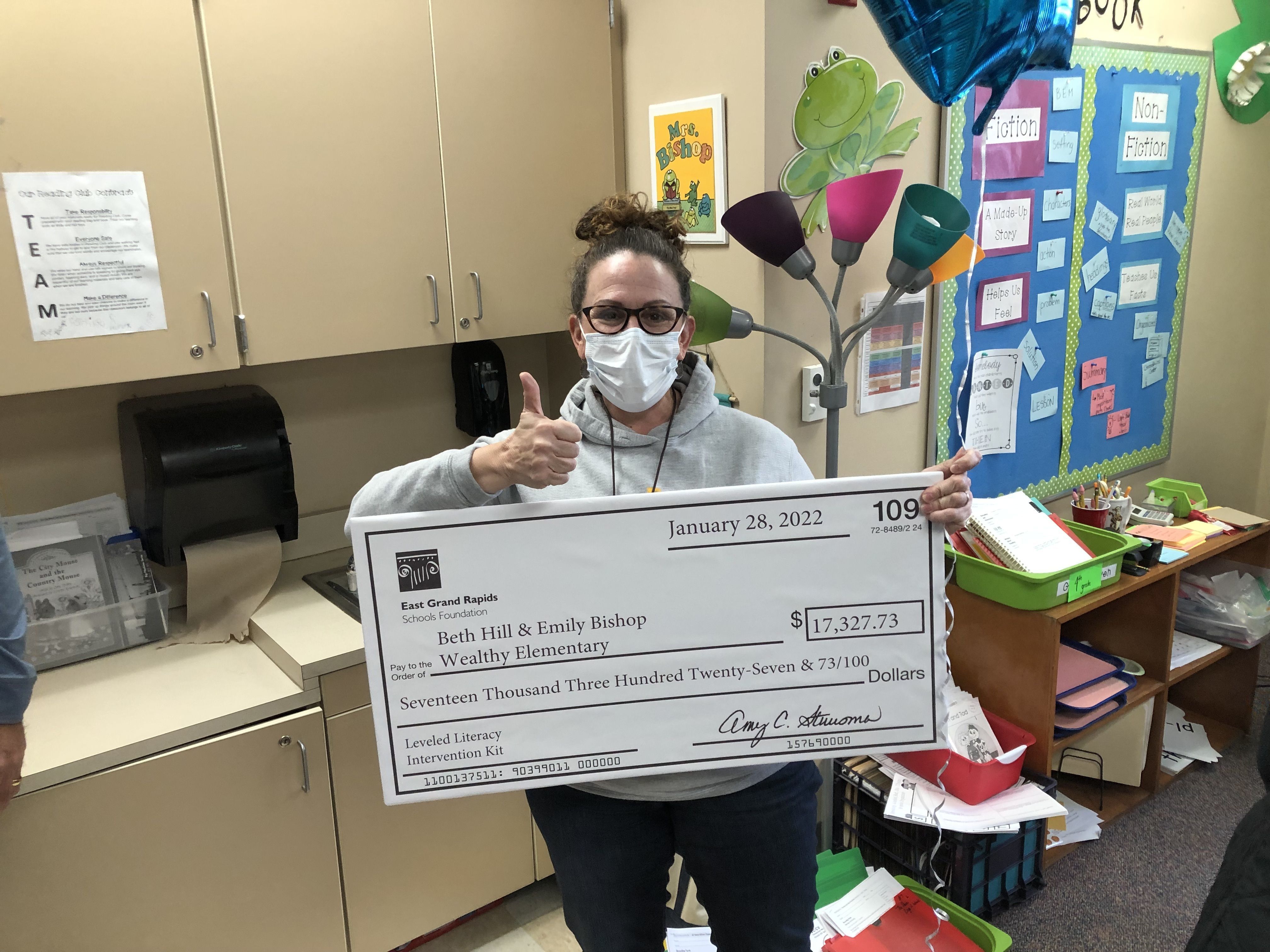 Reading, as we all know, is fundamental. Two new grants approved by the Foundation are also making reading more exciting and more accessible.
The first grant enabled Middle School English teachers Andrea Adams, Erika Iannuzzi, Amy Marlow, Rachel Ries, Danielle Smith, and Jill Smith to attend a conference, "What's New in Young Adult Literature and How to Use It in Your Program," organized by the Bureau of Education and Research.
"It was fantastic, and we are feeling invigorated," Ries says of the conference. "We truly appreciate the ability to work together so that we could engage in meaningful discussions about the literature and how it might fit for our students and our curriculum. Thank you for allowing the entire department to attend. There was so much value added."
The second grant is funding Leveled Literacy Intervention (LLI) kits at Breton Downs, Lakeside, and Wealthy Elementary Schools. The Foundation is already funding the literacy interventionists at all our elementary schools. The kits will allow the district's literacy interventionists to use LLI materials with 4th and 5th grade students too, building upon the enormously successful intervention program for grades K-3. 
Thank you, donors, for helping open up more reading opportunities for our students!
Want to see more of what you did this year? Check it out.