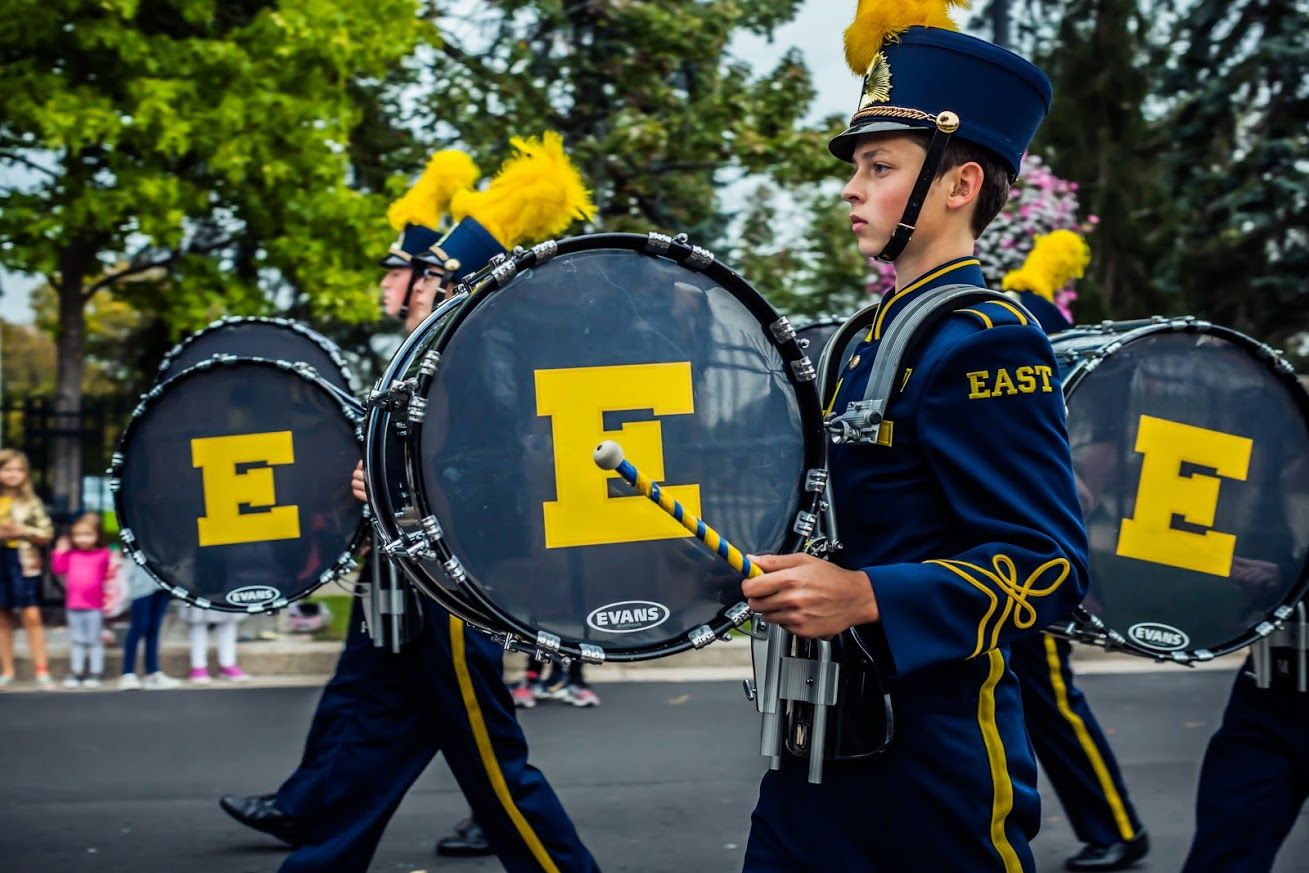 Spend enough time in East Grand Rapids and you'll quickly learn how big a part of our community the high school marching band drumline is. Friday mornings at the middle school, Friday afternoons in Gaslight, games, parades, even Foundation events like last year's Community Service and Distinguished Alumni Awards Dinner. If the drumline is there, it's kind of a big deal.
So this past winter, when band teacher Jake Castillo applied for a grant for new instruments for the drumline, the Foundation knew the purchase would go far beyond the band room. It was an investment in our students that would benefit the whole community.
"Our students have been practicing for drumline during weekly lessons since November," Castillo says, "and have been rehearsing weekly since coming back from spring break. 
"They are so excited to be able to perform on new instruments that look and sound far superior to our old drums, which have reached the end of their usable life. All the drums haven't arrived yet, but the ones that have look and sound AMAZING! 
"We are so thankful to the foundation for this grant."
Want to see more of what you did this year? Check it out.