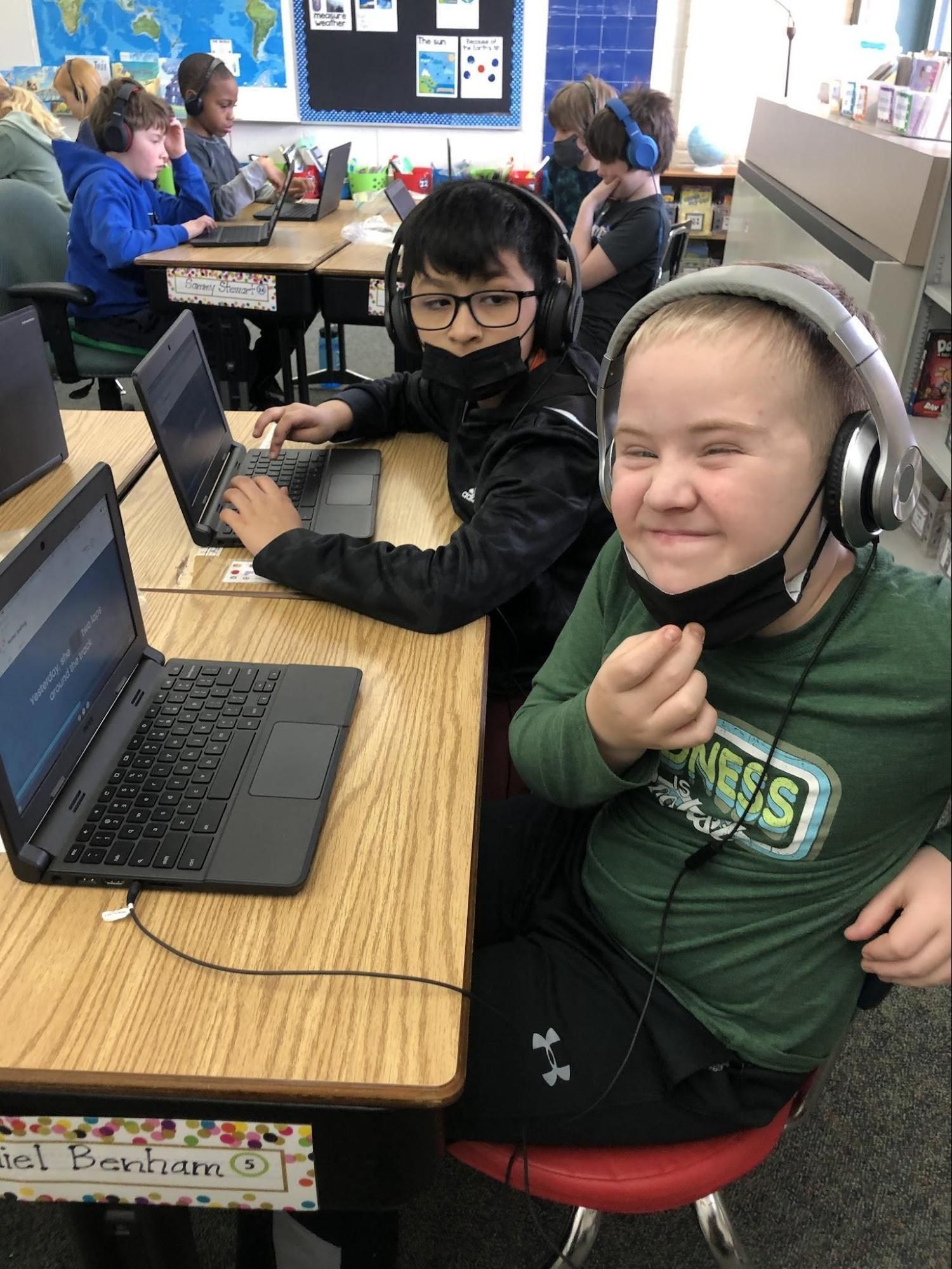 Spelling is a dying art. (Should that be dying or dieing?) 
In the digital age, however, chances are most people will judge us on our written communication (texts, emails, social media) long before they ever meet us in person. Your ability to spell can be a big part of how you make your first impression.
When EGRPS third grade teachers applied for an East Grand Rapids Schools Foundation grant to purchase the Rocket Spelling online spelling education platform, then, it was an easy cell. Just kidding. It was an easy sell. It was also very much appreciated. Here's the note we received from the third grade teachers:
"Dear East Grand Rapids Schools Foundation,
Thank you so much for helping our 3rd graders launch into the world of Rocket Spelling!
Your support and generosity offered our 3rd grade team the opportunity  to purchase an additional curriculum enhancement that supports our weekly word study program, as well as creates an opportunity for students to learn at home. 
Our students love Rocket Spelling's fun graphics, levels, and awards, which continue to motivate each learner to master spelling concepts at an individualized pace. 
Again, we are so grateful for the support of the East Grand Rapids Schools Foundation and their commitment to invest in our Pioneers. 
Sincerely,
East Grand Rapids 3rd Grade Teachers"
Want to see more of what you did this year? Check it out.