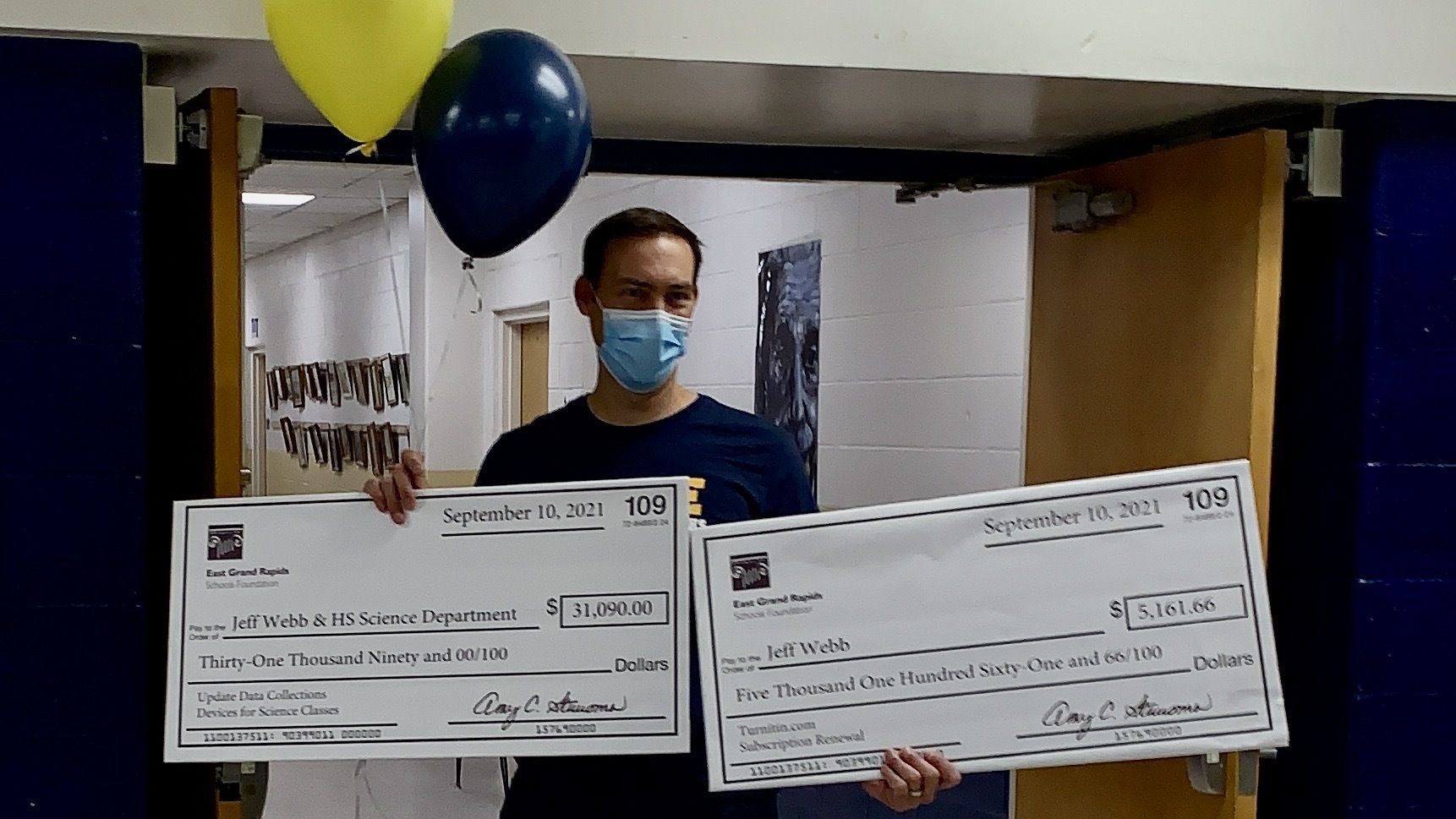 EGRPS teachers know that writing is an important and useful skill for every student. Quality of writing matters in college, in the workforce, and for civic participation. Turnitin.com, a subscription service that high school science teacher Jeff Webb recently renewed with a foundation grant, helps students hone their writing skills. 
"Turnitin.com has become a very valuable resource for both our students and teachers," says Webb. Over the last 5 years, EGRHS students have submitted over 4000 papers to Turnitin.  The service allows  students to learn about writing high-quality research papers with "integrity and authenticity." Students are able to check their work against the robust Turnitin database of submitted papers and teachers are able to check work for authenticity against both internal and external submissions.  
The authenticity of the papers is particularly important to EGRHS IB students' submission of work toward their IB diplomas and certificates.  With each submission to the IB students must complete a declaration statement assuring that the submitted work is theirs and only theirs.  Turnitin.com provides teachers and students an opportunity to check all work prior to the final submission to the IB.
Want to see more of what you did this year? Check it out.