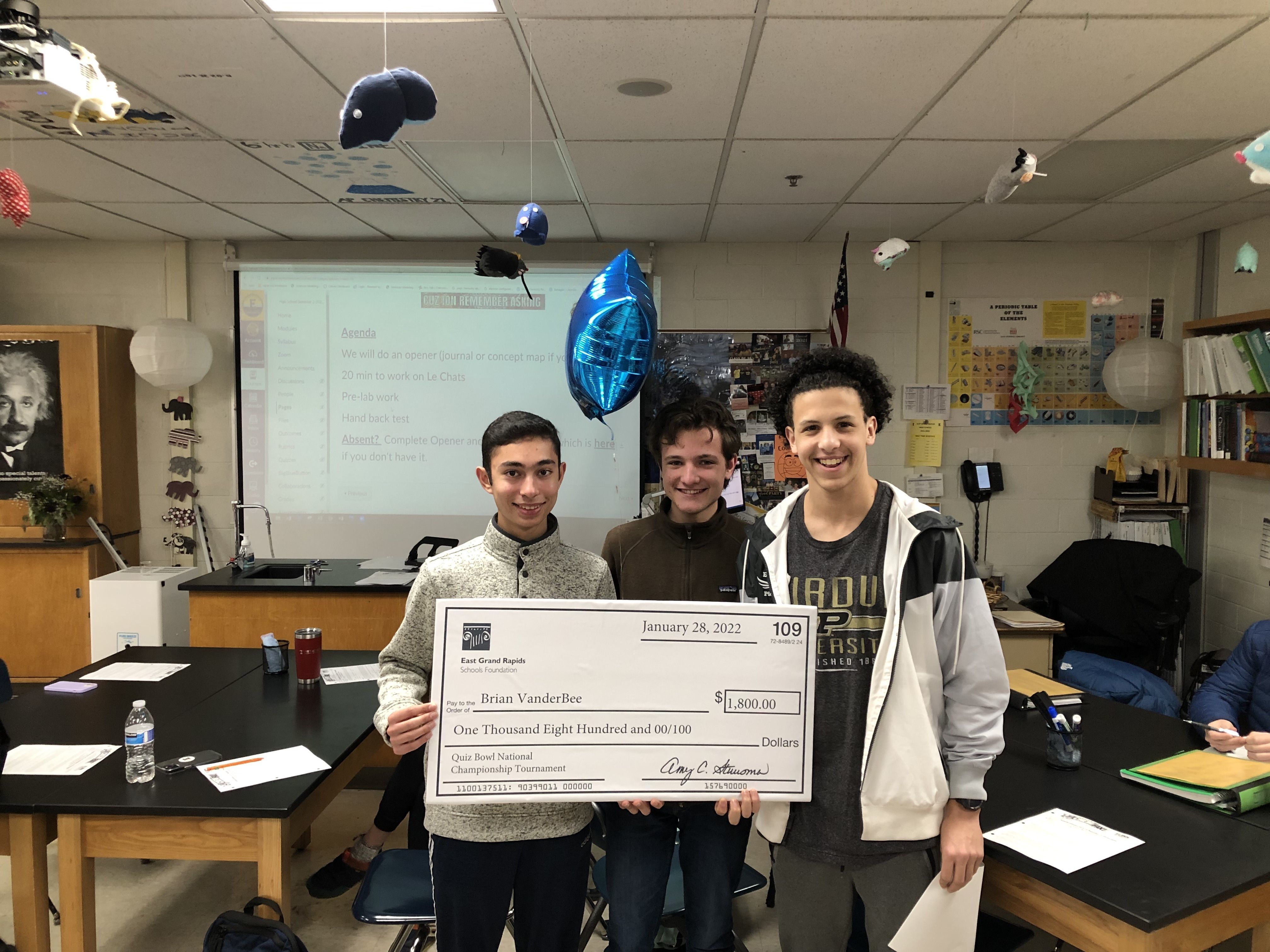 Think of it. You're a teenager from a small town in Michigan. And you have a chance to fly to Atlanta to compete for a national championship.
Sounds like a dream, right? But thanks to our donors, that dream will come true for East Grand Rapids students Memorial Day weekend at the Quiz Bowl National Championship Tournament. 
"The Quiz Bowl team is elated due to the generous grant provided by the East Grand Rapids Schools Foundation," says high school math teacher and Quiz Bowl coach Brian VanderBee.  "These funds have helped enable our team to travel to the National Championship Tournament in Atlanta, where we will spend our Memorial Day weekend immersed in academia.  
"This clear support from the EGRSF to further academic opportunities for our students has been a catalyst for an increase in studying and love of learning. The members of the Quiz Bowl team speak of a variety of subjects with enthusiasm, finding joy and interest in how topics intertwine and can branch off into still others."  
There's more to the Quiz Bowl than just academics, VanderBee says. "The camaraderie they share over an intellectual pursuit transcends grade level, gender, and social groups, creating a greater bond among the students.  With the support of the EGRSF over the years, students also know that their hard work can pay off with an exciting event, such as traveling to Nationals, and that the school community has taken notice of them.  The students have used Quiz Bowl as an opportunity to share their love of academics with others, growing our team over the years.  
"We greatly appreciate the kindness shown by the EGRSF and hope that the Quiz Bowl team can continue to flourish well into the future."
Want to see more of what you did this year? Check it out.