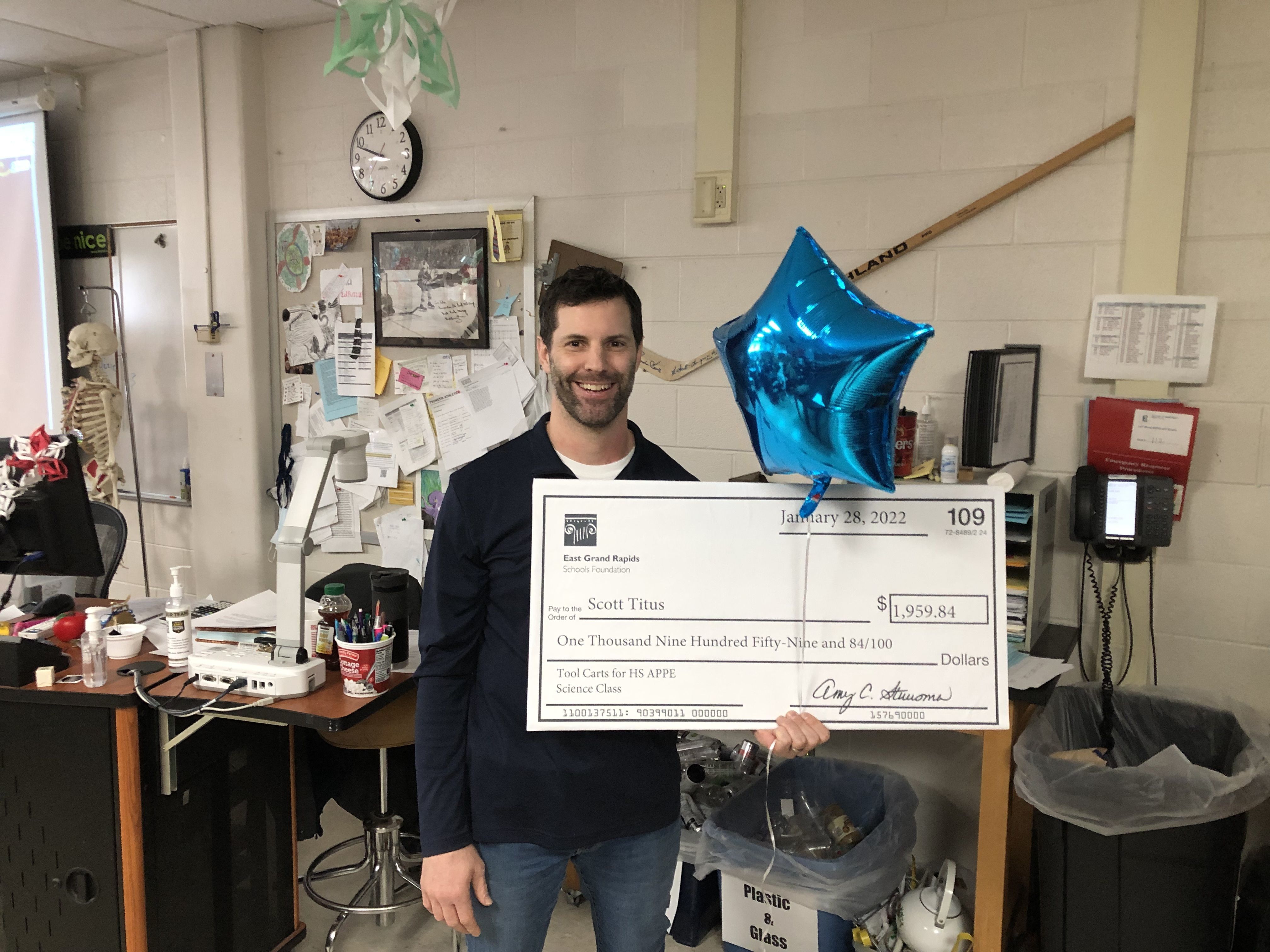 Admit it. You've always wanted one of those metal tool carts they feature so prominently in the ads for Lowe's and Home Depot. If you just had one of those, you'd know where to put all those screwdrivers and nails and hooks and parts. 
Scott Titus was no different. The Advanced Projects in Physics and Engineering course he teaches at East Grand Rapids High School requires a plethora of supplies. Keeping track of them all when they're used by multiple students can be a challenge. 
Titus applied for a grant from the Foundation to purchase new tool carts to aid in organizing and maintaining the course tools. The carts would also allow the materials to be transported easily between classrooms. Best of all, Titus found a great deal on the carts at discounter Harbor Freight. The grant was approved in January.
"The tool carts allow a better use of resources and space, and we hope to make their use more streamlined as we continue to organize materials," Titus says. "The students were excited to see something new and an investment into the course for future classes."
Sounds like a good purchase. Go ahead. Get yourself one. You deserve it.