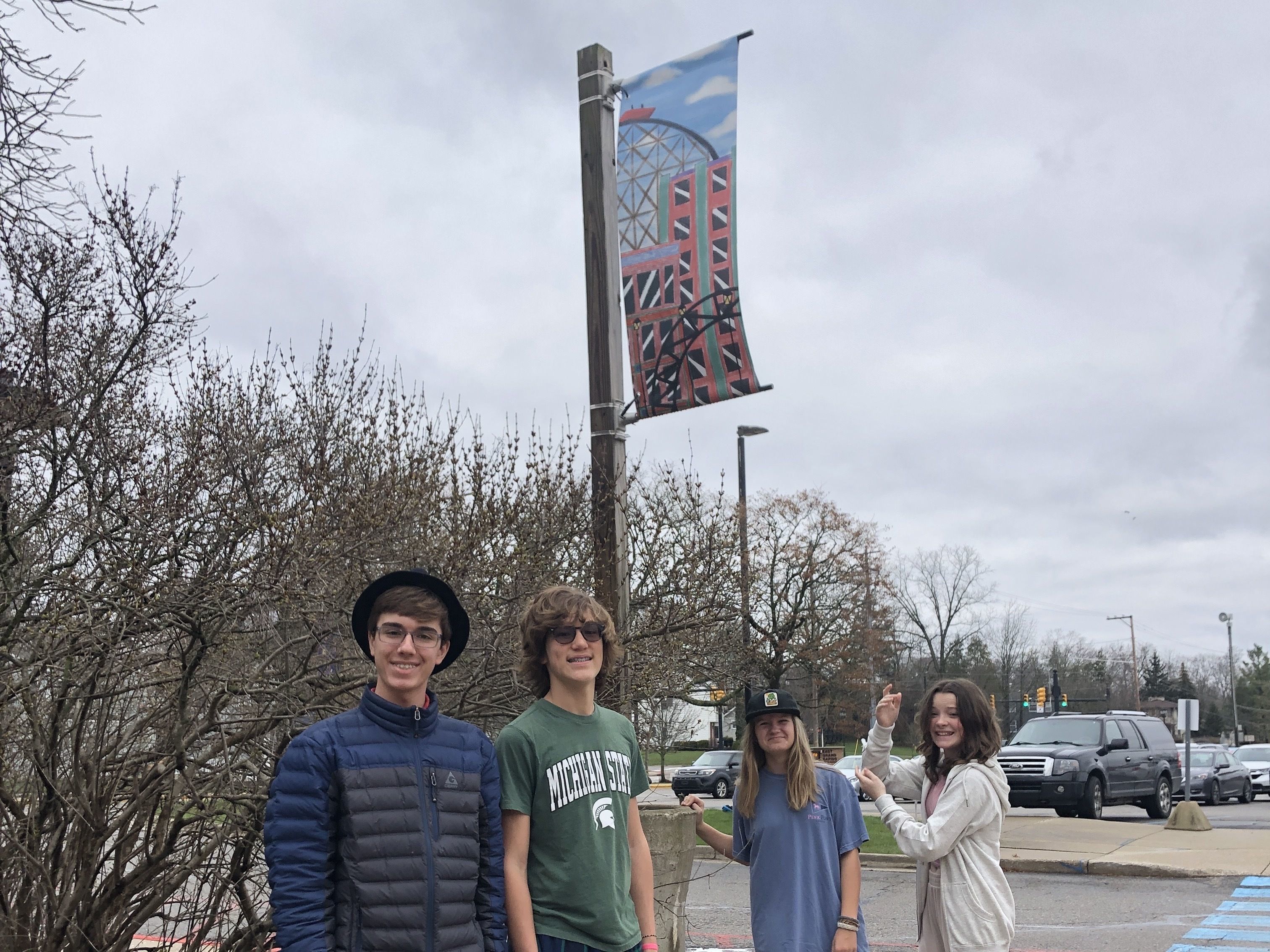 The next time you walk by the middle school, make sure you look up. High atop some of the posts around the school, you'll see banners created by middle school students thanks to a grant from the Foundation.
"It is incredible to see our students work out in our community," says middle school art teacher Holly Lampen. "The digital art classes created these designs using Ipads and apple pencils purchased through a technology grant a few years ago. This was the first time we were able to experience the magic of our screen sized digital creations becoming a full-scale physical artistic reality. 
Now that the kids have seen their designs brought to life, they're already looking forward to the next project. "The excitement about these opportunities continues to grow," Lampen says. "We are currently working on a new hallway mural using these digital tools. Students really connect with the digital world so this type of project is a natural fit for them."