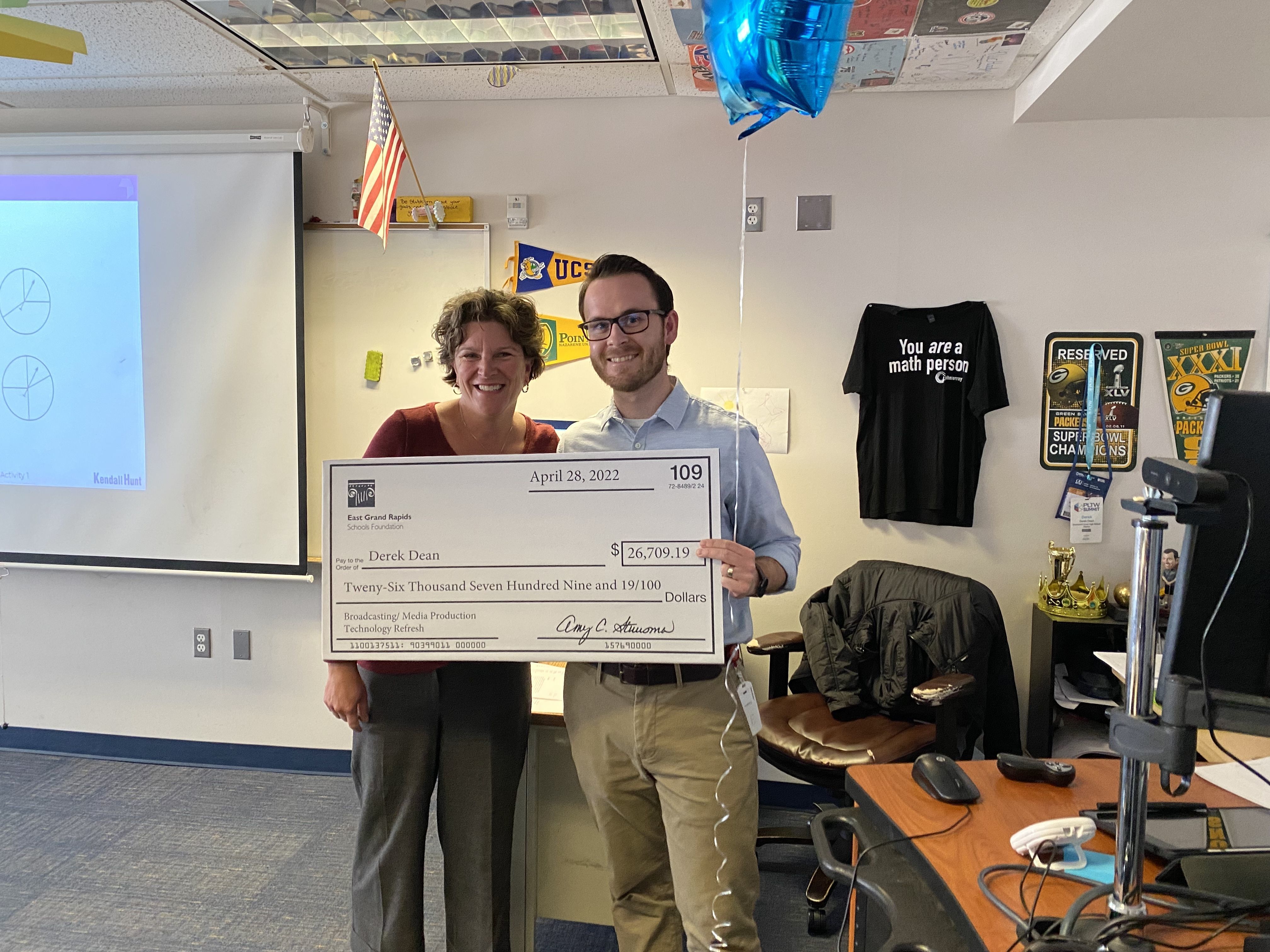 For years, East high school students interested in broadcasting have been able to participate in Primetime Pioneers, a video student news program. Now, thanks to our donors and a grant from the Foundation, students at the middle school will have a similar opportunity.
Middle School teacher Derek Dean applied for the grant this spring. He's excited about how students will benefit from it. "This grant will provide the broadcasting and video production courses with updated equipment to produce student news and other content that helps develop the school community," Dean says. 
The grant will pay for new cameras, microphones, a tricaster, tripods, lights and other equipment that will create a new 4K studio at the middle school. 
"This equipment allows the students to develop a publication with students recording and interviewing in the field as well as recording in a studio with equipment that emulates the industry." 
Look for updates on broadcasting at the middle school this fall.