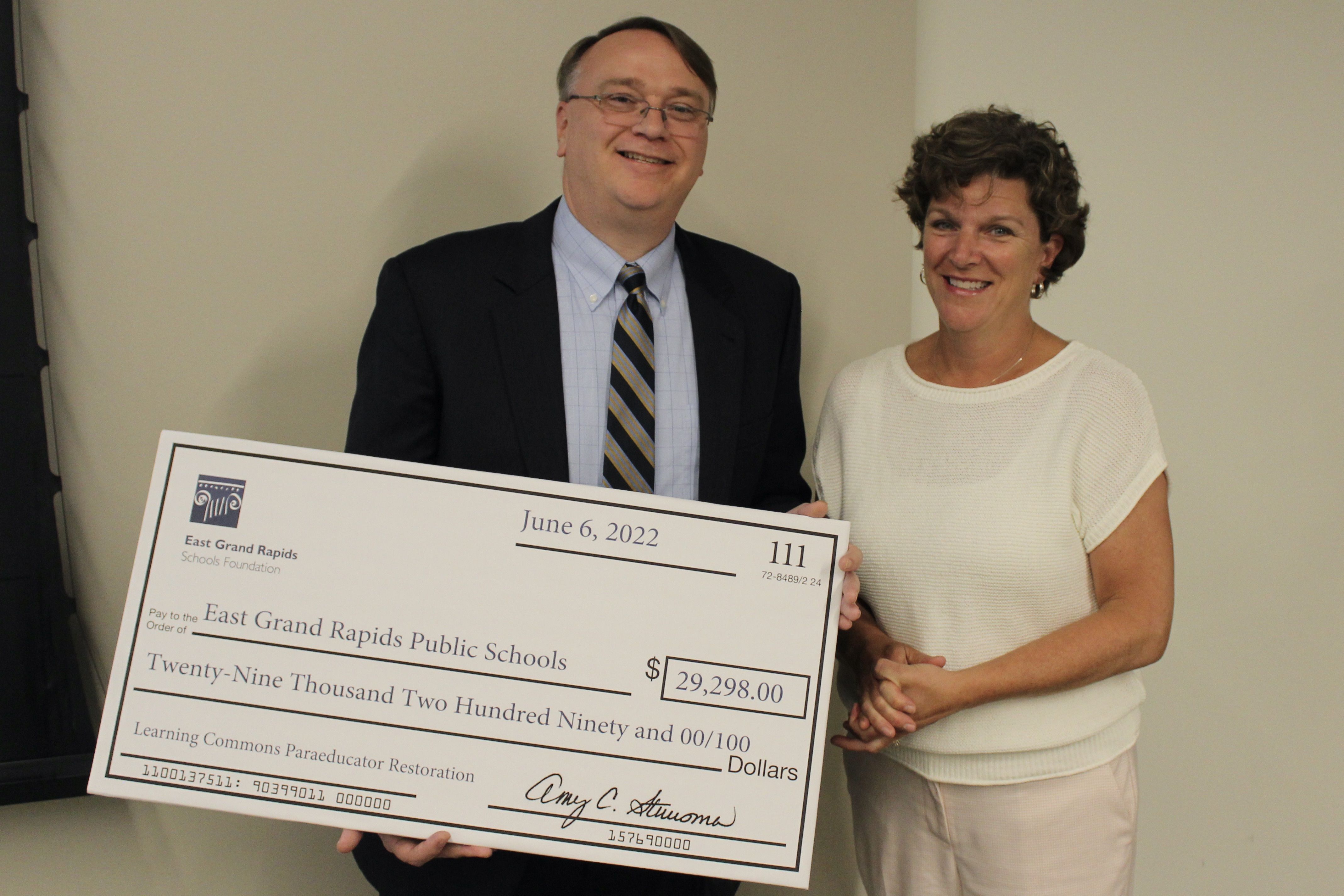 Libraries are supposed to be quiet, but we need to give a shoutout to our donors for helping our elementary school Learning Commons.
In June, the East Grand Rapids Schools Foundation voted to fund an elementary paraeducator position to oversee the volunteers and collections at the Learning Commons in all three elementary schools. The grant was requested by the district and will fund the position for three years. 
"It's been ten years since elementary school librarian positions were eliminated during the difficult budget cuts of the 2012-13 school year," says Foundation Executive Director Amy Stuursma. "It's wonderful that donors to the Foundation have given us the opportunity to bring back a portion of what was lost during that time. This new position won't replace the elementary librarians that we had, but it will be a huge step forward in terms of managing the elementary Learning Commons and their collections."
One of the paraeducator's first tasks will be to manage hundreds of new non-fiction books that were provided to the schools in a separate classroom enhancement grant this past year. In 2020 and 2021, when COVID restrictions prevented volunteers from working in schools, the collections in all three Learning Commons had suffered from inattention. Now, books should be better organized and library programs should be revitalized.
Thank you, Foundation donors, for making it possible to restore this vital role!