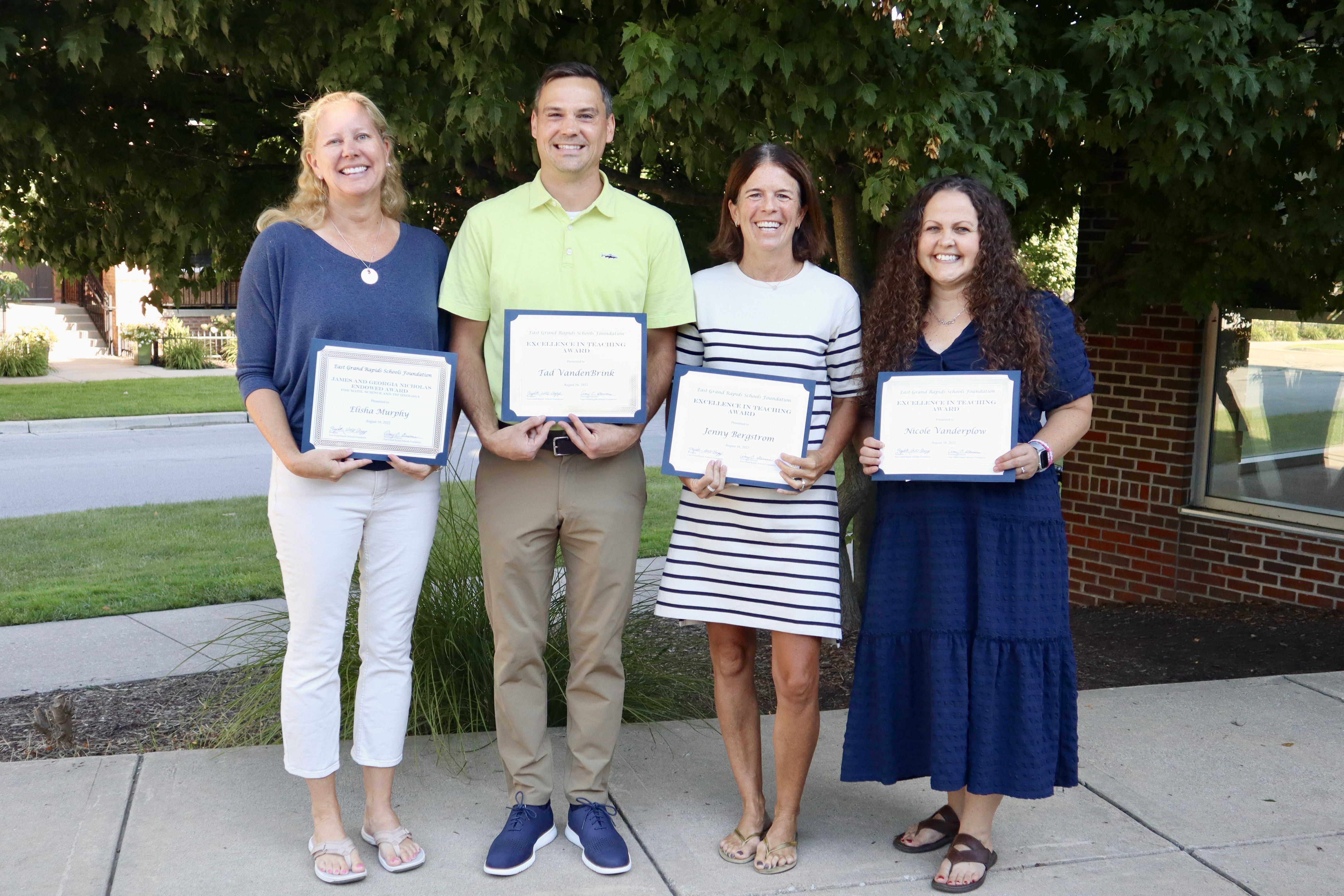 Redefining excellence. That's what these teachers are doing every day. 
The Foundation is proud to honor this year's recipients of our "teacher of the year" awards.
This year's recipient of the James and Georgia Nicholas Endowed Award for Math, Science and Technology is high school math teacher Elisha Murphy.
The secondary and elementary level recipients of our Excellence in Teaching Awards are high school social studies teacher Tad VandenBrink, Breton Downs third grade teacher Jenny Bergstrom, and Breton Downs kindergarten and former special education teacher Nicole Vanderplow.
Congratulations to all! It's an amazing achievement to be singled out among such an incredible group of teachers.