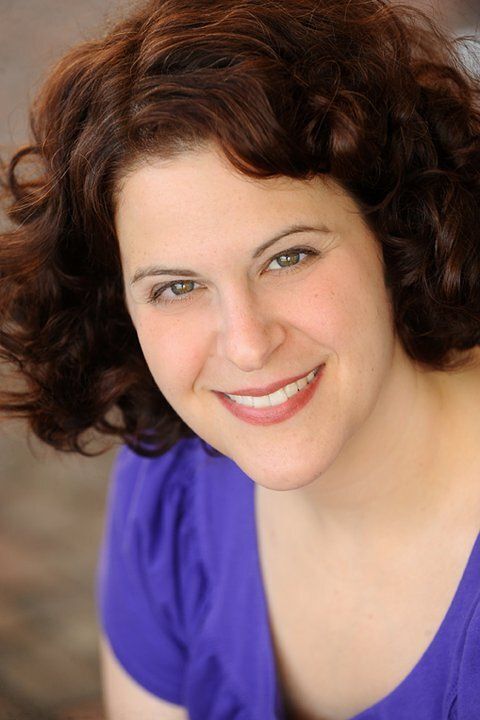 Robin Aronson is a Professor of Voice and Acting in the Department of Theatre and a Lessac Certified Voice and Body Trainer. She graduated with an MFA in Performance from the University of Connecticut and a BA in theatre from Michigan State University. Robin also holds a Shakespeare Acting Certificate from the Royal Academy of Dramatic Arts in London, England. Robin is a past President for the International Lessac Training and Research Institute and cultivated a Lessac Curriculum in the MFA Graduate Performance Program where students are eligible to apply for Lessac Practitioner status. Robin has taught the Lessac Kinesensic Voice and body in over seven countries including The Gaiety School for Acting, The National School of Theatre in Ireland in Dublin; The National Institute of Dramatic Art in Sydney, Australia; and with the Theatre Actors Guild and The Philippine Theatre Education Association in Manila, Philippines. At Southern Miss, Robin teaches voice and speech, dialects, musical theatre, Suzuki method of actor training, voiceover acting as well as the Lessac Kinesensic voice and body work for undergraduates and graduate students. As a performer and member of Actor's Equity Association, favorite roles include Ma Joad in The Grapes of Wrath, Mrs. Lovett in Sweeney Todd, and the Fool in King Lear. Robin has performed with companies such as Connecticut Repertory Theatre, Berkshire Theatre Group and the Royal Academy of Dramatic Arts. Robin also serves as the voice and dialect coach for all Southern Miss mainstage productions. She has earned four excellence in directing awards and vocal excellence award from the Kennedy Center American College Theatre Festival. Robin had the pleasure of performing the role of Penelope Sycamore in You Can't Take It With You at East Grand Rapids High School. She then had the opportunity to reprise the role many years later at Southern Miss Theatre. Robin is very thankful for the experiences and opportunities that EGR provided to start her career in theatre.
You can only have one: Rose's caramel corn, an ice cream cone from Jersey Junction, or a Yesterdog. Which do you choose?
I always loved Gaslight Village and worked at Jersey Junction very briefly, so I would stop there
for some delicious sorbet. I honestly would just go to D&W to pick up some fresh, sweet
watermelon instead.
What was your path from East Grand Rapids to where you are now in life?
After East Grand Rapids I went to Michigan State and majored in Theatre. I then went on to graduate school to earn my MFA in Acting at the University of Connecticut. I was eager to pursue teaching in higher education after a few professional theatre jobs in performance. I got my first teaching job at Lansing Community College and loved it! After LCC I was hired as the educational director at The Berkshire Theatre Festival for a summer. I then went back to teach voice and speech at the University of Connecticut for a year to cover a faculty sabbatical and earned my Actor's Equity Card playing Feste in Twelfth Night at Connecticut Rep. After UCONN, I went to teach at Old Dominion University in Norfolk, VA., performed Mrs. Lovett in Sweeney Todd at Connecticut Rep and then accepted a position at the University of Southern Mississippi. I have now taught at Southern Miss for twenty years as Professor of Voice and Acting.
What specific thing did you learn in East that has enabled you to be successful?
East Grand Rapids encouraged and supported my love of music, visual art and theatre. It taught me to pursue my goals with determination and focus. I am very thankful for the work ethic it instilled in me to always strive to be the best version of myself as possible. EGR gave me the opportunity to perform onstage which is my lifelong passion. I was always involved in Drama Club, I was a member of the Thespian Society, and I performed in many productions, such as You Can't Take It with You, Fiddler on the Roof, and Oklahoma!
What were you like in school?
I was energetic, social and theatrical. I remember always being very busy with youth symphony, piano and violin lessons, and of course, play rehearsals. I was also in the jazz choir and Madrigals, which were really fun. I had a great group of friends.
Did you have a favorite teacher or class?
I loved working with Laura Wood Romito, our theatre director, on production. Laura really guided me to start my lifelong career in theatre. I also enjoyed my art classes with Sharon Pollice. She always encouraged me to be creative and think outside the box. My favorite classes were Speech and Drama, Orchestra, and Art.
If you had to choose one moment in one location to serve as the signature moment of your East school experience, what would it be?
Playing Golde in Fiddler on the Roof was definitely a defining moment and highlight for me.
What do you know now that you wish you'd known then?
I love distance running! I would have signed up for cross country.
Do you stay in touch with many people from East Grand Rapids?
I do stay in contact with a few close friends from EGR. Since I live in Mississippi, I don't necessarily see EGR folks a lot. I would like to visit again, especially in the fall since that time of year is beautiful in Michigan.
What advice do you have for young East alums who are just starting out?
Just trust in God that your path in life will work out. Work hard and be kind to others. Travel
and see other places and cultures. Be open to always learning something new. Be thankful for
what you have and try not to get worked up over the little things in life. As a minimalist, I would definitely say material items do not matter.
Who else would you like us to have a virtual cup of coffee with?
My brother Carl Aronson and sister Elizabeth Aronson Robertson. They are both incredible. From my class ('91), my dear friends Dennis DeLano-Taylor and Holly Bultema Kirkland.
Bonus question: What are you glad we didn't ask you about?
What character is based on me in the movie American Pie?